Covid-19 pandemic: Mysuru's JK Tyre launches 'Total Control Hand Sanitisers' – City Today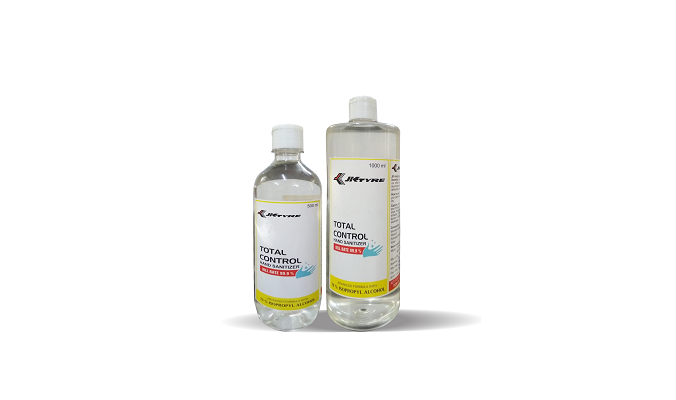 Indian tyre industry major and the pioneer of radial tyre technology in the country, JK Tyre & Industries Ltd., has taken yet another step towards its commitment to the nation by producing hand sanitisers under the brand – 'Total Control Hand Sanitisers.'
Dr Raghupati Singhania, Chairman and Managing Director of JK Tyre & Industries Ltd, said, "The JK Tyre Total Control Hand Sanitiser is our latest contribution towards ongoing relief measures of the government in countering the novel coronavirus pandemic. This sanitiser has been developed and produced strictly in accordance with the standards. We will continue with our efforts to fight this pandemic."
JK Tyre developed this sanitiser at its 'Global Tech Centre,' "The Raghupati Singhania Centre of Excellence," Mysuru, as per the guidelines issued by the World Health Organisation (WHO) and acquired all the necessary approvals and licenses within a record time period of eight days. The company has undertaken the production of the sanitizer at Jay Kay Gram, Kankroli Plant, Rajasthan.
In addition to contributing to the relief efforts of the company through distribution in local communities, the sanitiser is also being made available to the entire ecosystem, such as the dealer network and channel partners to ensure right hygiene.
About JK Tyre & Industries Ltd
The flagship company of JK Organisation, JK Tyre & Industries Ltd, is one of India's foremost tyre manufacturers and is also amongst the top 25 manufacturers in the world.
For the past four decades, JK Tyre has been at the forefront in driving innovation and excellence in the tyre industry through introduction of ground-breaking technologies and products that cater to diverse business segments in the automobile industry. A pioneer of radial technology, the company produced the first radial tyre in 1977 and is currently the market leader in Truck Bus Radial segment.
In 2019, the company achieved a remarkable feat by entering the coveted Limca Book of Records with the country's largest off-the-road tyre – VEM 045. The Company provides end-to-end solutions across segments of passenger vehicles, commercial vehicles, farming, off-the-road and two and three-wheelers.
It is the only Indian tyre manufacturer to be included in the list of Superbrands India in 2019 for the seventh consecutive year. Additionally, JK Tyre was featured among India's Best Companies to Work For in 2019 by Great Place to Work.
JK Tyre recently was awarded the most coveted Safety award in the world – the Sword of Honour for Safety – across its plants by the British Safety Council, United Kingdom, according to a press release.