Eleven Ltd. to win its fifth Business Superbrands award – Eleven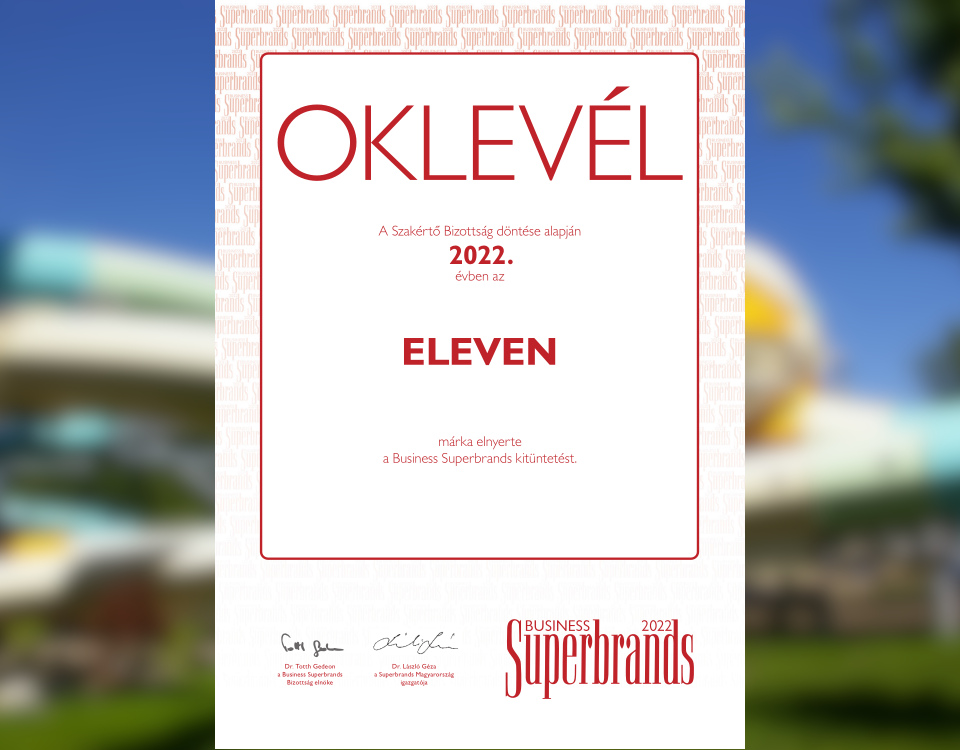 Eleven Ltd., the market-leading provider of the Hungarian water slide industry has won its fifth Business Superbrands award. The Business Superbrands Hungary Expert Committee has given its recognition to the best consumer and business brands for the eighteenth time.
According to the Bisnode database and the recommendations of major national organisations a list of 4000 brands are presented to the committee all filtered after a financial and expert review.
The award is decided after multi-stage analysis by a 40-member independent committee consisting of marketing and management experts every year. The nomination only happens based on the expert's decisions and no company can apply or join the program on its own.
"A 'good' company in 2021 stood financially firm, kept its employees and even spent on their development and training. In 2022, companies and brands will make even more of their reputation: a good brand will innovate again this year and will steadfastly look for loopholes for its consumers, its customers, even if the established routes close again," said Andrea Duca, HD Group managing partner.
"Receiving an award is always important, it works well in both internal and external communication. And Superbrands is a trademark that has steadily meant for more than a decade and a half that the product or service you can use is of high quality."
This article was originally published on Eleven. You can view the original article here.