Japanese Taxis Are Using Facial Recognition to Target Ads to Riders – Futurism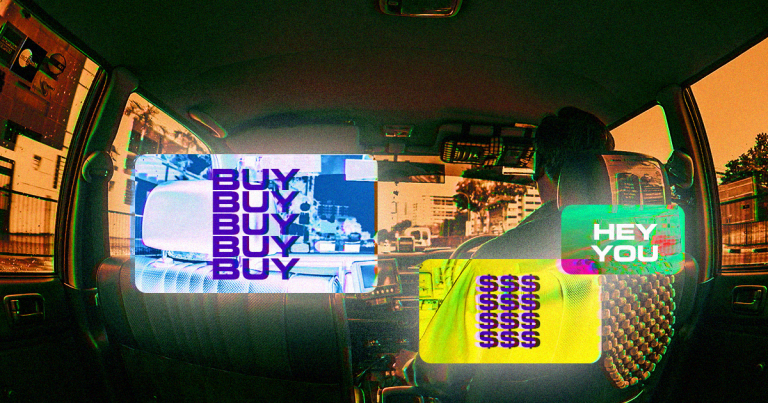 First Impressions
If you took a cab in Japan this year, you may have come face-to-face with a tablet that scanned your face in order to learn your gender, age, and other characteristics — and used that data to target you with relevant advertisements.
The facial recognition system made the rounds on Twitter on Saturday after Google privacy engineer Rosa Golijan posted a photo of the tablet explaining that it was used in Japanese taxis to "estimate gender in order to deliver the most optimized content" — an intriguing preview of how pushy, personalized advertisements could one day roll out elsewhere in the world.
Individual Attention
Another tweet posted in response to Golijan shows more details, including how the data is collected and how it's used. A QR code in that image links to the website of Japanese e-commerce platform developer DeNA Co Ltd — specifically linking to the "Trust & Safety" page for the company's "Premium Taxi Vision" service.
Premium Taxi Vision, first deployed in January, is meant to make "riding a taxi more comfortable and convenient," according to a DeNA webpagethat we translated using Google. Presumably, that comfort and convenience means saving customers from the sheer embarrassment of watching an advertisement meant for a different gender or age group.
Opt Out
DeNA's website explains that video of passengers is used to generate a passenger profile — age, presented gender, number of passengers — that gets sent to the advertising agency Geniee, Inc, which then sends a relevant advertisement.
That means Geniee doesn't see the footage. In Golijan's case, it would have merely known that an adult woman was riding in the cab.
The actual footage, which DeNA claims is immediately deleted, and facial recognition software never leave the tablet.