Kipchoge Keino crowned superbrands personality of the year – Mpasho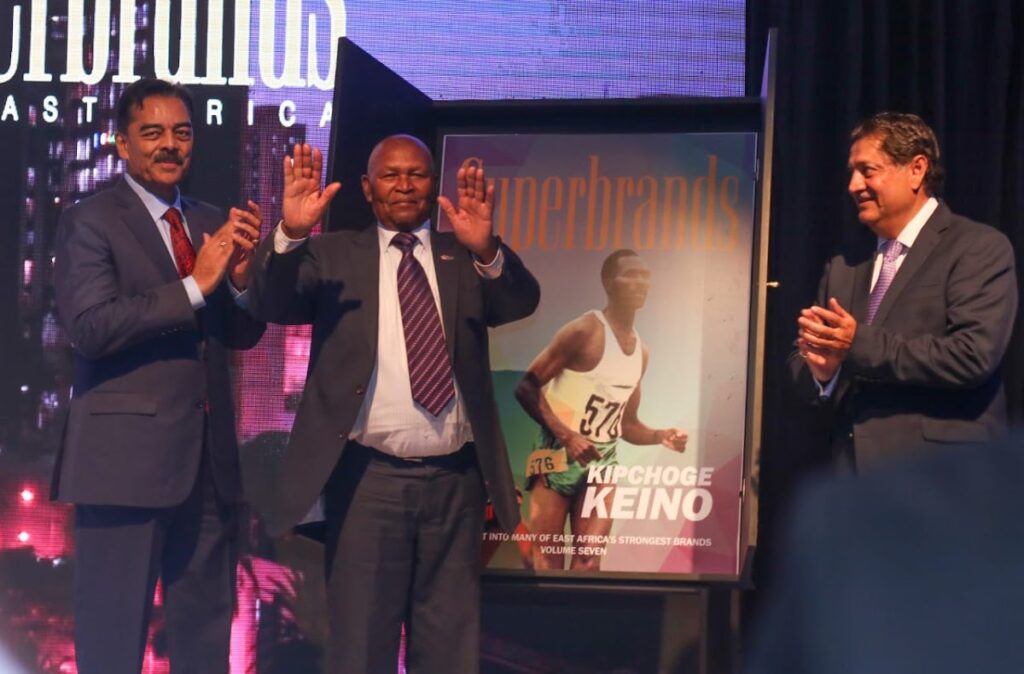 Legendary Kenyan athlete, Kipchoge Keino, has been crowned the Superbrands Personality of The Year in an event held at Trademark hotel on Thursday, March 31.
The accolade that was presented to leading Kenyan sporting hero was the first of a kind since the inception of Superbrands East Africa in 2006.
Receiving the award, the esteemed Keino noted that his hard work and focus made him a world-class competitor and urged brands to come together and support sports in the country.
"Let us work and improve sports in this country. Sports unite the youths of this country and the world and I'm sure we have a lot of talents in this country. Let us prepare and build facilities in various schools to support our youth. We can do it if we're united and build facilities for our youths," he said.
Other than the personality award, various brands from Kenya, Tanzania and Uganda were also awarded.
The brands include Safaricom, Betika, Elgon-Kenya, Kenya Red-Cross, Supaloaf, The Guardian (TZ) and Bank of Baroda (UG) and others listed below.
Rene Industries Limited, Azam, ITV, The Guardian, Vita Foam, Ajab, Alliance Media, Betika, Bidco Africa, Butterfly, Capwell Industries, Chandaria Industries, Comply, Dairyland, Dune Packaging, E-Plus, Elgon Kenya, Elliots, Festive, Fresha, Kenya Red Cross, Kingsway Tyres Limited, Kitchens & Beyond, Malbros, Mara Sugar, Melvins Teas, Mombasa Maize Millers, MRM, New KCC, Pembe, Royal Mabati, Safaricom, Supa Loaf, Techno Tanks, Thika Cloth Mills Limited, Tuffoam, Unga Wa Dola, Uzuri Foods Limited and Whitedent.
This article was originally published by Mpasho. You can view the original article here.