M-Pesa, Safaricom lead top 10 Kenyan Superbrands in 2021 – Tuko.co.ke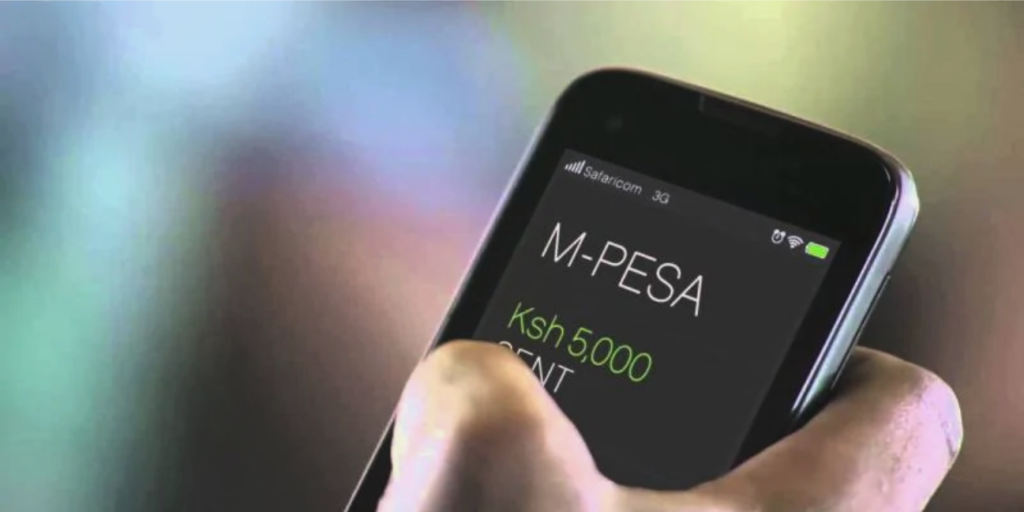 Key points
This is the fourth year that the mobile money transfer platform has been voted as a leading brand
In second position among Superbrands is Safaricom, the telecommunications giant that owns M-Pesa
Six new brands have also, for the very first time, made their way into top 10, among them Kenya Red Cross and Toyota Kenya
M-Pesa has for the fourth year running been voted Kenya's leading Superbrand.
The mobile money transfer platform emerged the winner of a survey undertaken in 2020 by top urban consumers in the country's three leading cities of Kisumu, Mombasa, and Nairobi.
This is a huge feat given the slow economic performance occasioned by the COVID-19 pandemic.
M-Pesa became the go-to mobile money transfer system in 2020 as business transactions moved online.
In second position among Superbrands is telecommunication giant Safaricom, the company that owns M-Pesa.
Six new brands have also, for the very first time, made their way into the list of top 10 Superbrands, toppling those that were initially there.
These include Kenya Red Cross in fourth position, Toyota Kenya in fifth, Samsung in seventh, Dettol in the ninth as Betika completes the tenth position.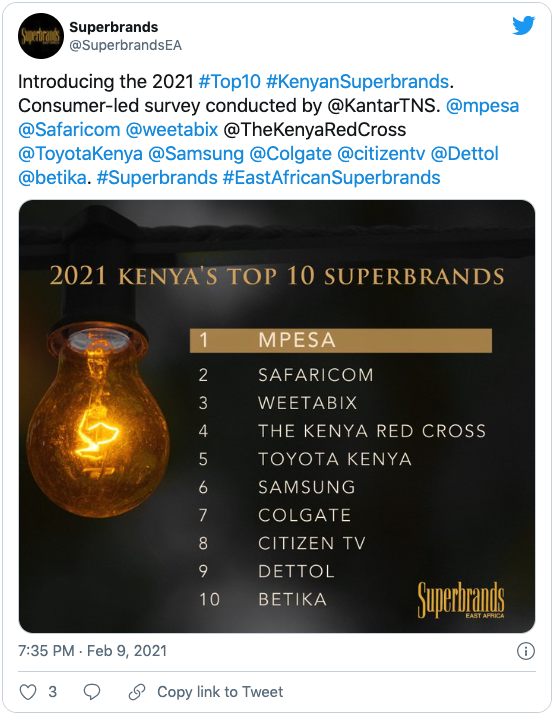 The survey specifically targeted random participants from urban areas, with 49 percent of the surveyed population being female and 51 percent being male. Over 70 percent of the respondent were between the age of 44 and below.
Superbrands East Africa Project Manager Jawad Jaffer congratulated the top 10 performers on the impressive feat.
"Now more than ever, credibility and value are critical to a brand's success in the minds of the Kenyan consumer. We can see here clearly that those who have stood the test of the pandemic as a Superbrand have done so because they have earned the confidence of Kenyans," he said.
Superbrands has become the most trusted independent brand arbiter, identifying and celebrating best performing brands in well over 88 countries.
This article was originally published on Tuko.co.ke. You can view the original article here.