Olympos wins Superbrands award once again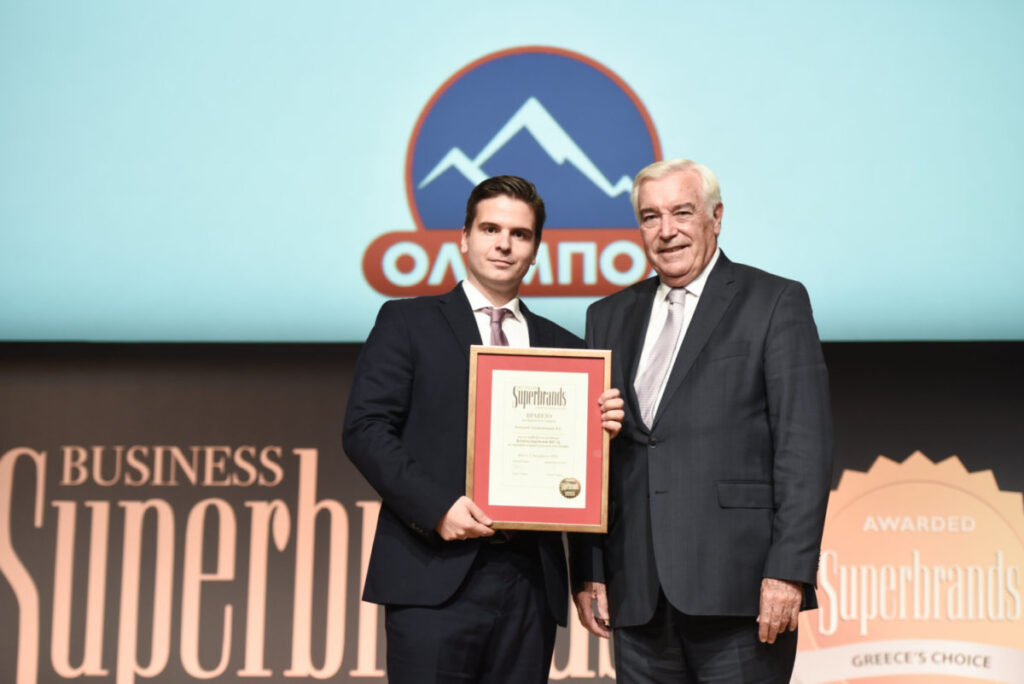 Olympos has once again emerged as the leading corporate brand in Greece in its industry, certifying the undivided trust of consumers in its products.
The Business Superbrands Greece 2021-2022 Tribute Ceremony took place on Wednesday December 1, 2021, at the Athens Concert Hall. The award for Olympos was received by the commercial director of the company, Mr Michalis Vederakis.
The criteria used in the research were the recognition of the brand and the power of reputation, credibility and long-term consistency, but also corporate responsibility in areas such as the market, labor relations, society and the environment.
Olympos has been successfully operating for more than 50 years in the field of food, producing high nutritional value dairy products, juices, tea, herbal drinks and herbal desserts, which are exported to dozens of destinations around the world.
Faithful to its philosophy for Greek natural products that promote a healthy and balanced diet, it continues on the path of innovation and top quality, always with its eye on the Greek family.
This article was originally published on larissanet.gr. You can view the original article here.