Purplebricks named one of Britain's 20 'most relevant brands' – Estate Agent Today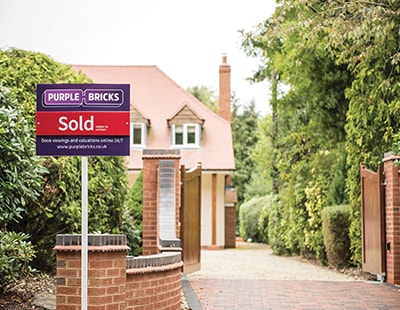 https://lh6.googleusercontent.com/proxy/vZ5h4o0676PKk4Lrw75yQ0LwH9kGZU513os3f4ZHOnCHypbXHqRPZdjlA5HE0SGPZQ19ri5mCEbPWdZ3zbYYtB-gWHx_5agQEcXdHd901TMAzi_x0emqBnnZ=-w150-h150-c
Purplebricks named one of Britain's 20 'most relevant brands' – Estate Agent Today
By Graham Norwood
Purplebricks has been named one of Britain's 'most relevant' brands to consumers.The agency came in 13th in a list of 20 in the annual Superbrands Index.Amazon, Aldi and the MacMillan Cancer Support are the top three; other entries coming in above Purplebricks include Google, LEGO and YouTube.The league table is created by a survey of 2,500 consumers commenting and scoring on 1,500 brands.During the scoring process all those involved are asked to consider the statement: 'A Superbrand has established the finest reputation in its field. It offers customers significant emotional and/or tangible advantages over its competitors, which customers want and recognise.'

Stephen Cheliotis, chief executive of The Centre for Brand Analysis – which undertakes the annual Superbrands survey – says: "Those brands performing strongly in the relevancy index pose a threat to the more established brands, whether that is Aldi challenging the likes of Tesco or Purplebricks confronting traditional estate agents".

Purplebricks announced that it was "absolutely delighted" to be included in the list.

Kenny Bruce, one of the agency's founders, tweeted: "They say you can judge people by the company they keep … well very proud Purplebricks sits alongside Amazon, Netflix and MacMillan Cancer on this list of top UK brands. Terrific stuff, well done everyone!"

Past winners in the Business Superbrand category include Savills on six occasions.