Sandals Receives Superbrands Status for 2019 – St. Lucia Times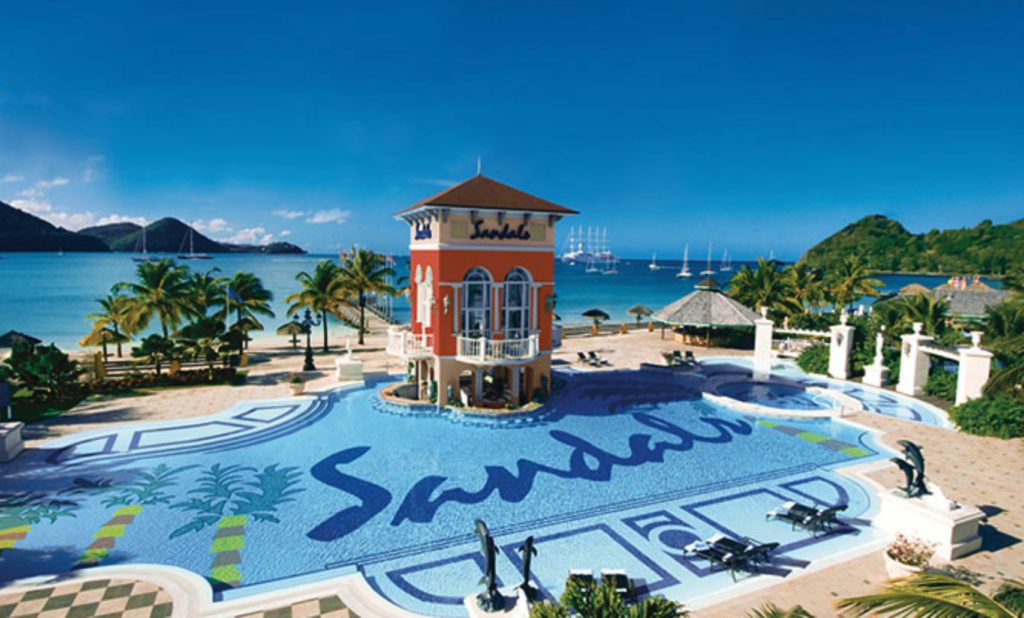 Press Release:- Superbrands revealed today that luxury Caribbean hotel brand Sandals Resorts has been awarded Consumer Superbrands status for 2019.
The Consumer Superbrands survey has been tracking the perception of a wide-range of brands in the UK since 1995.
This year's survey featured 1,596 brands across 78 different categories, ranging from 'Automotive Products' to 'Vitamins & Supplements'. Only the most highly-regarded brands from each category are awarded Superbrand status.
The research process was managed by The Centre for Brand Analysis (TCBA) in partnership with Dynata, one of the world's leading data research companies.
It follows a voting process involving a nationally representative sample of 2,500 UK consumers.
Sandals Resorts is one of just nine household name travel companies to be named as a 2019 Consumer Superbrand including Hilton Hotels & Resorts, Marriott Hotels & Resorts, Premier Inn, Holiday Inn, Travelodge, Centre Parcs, Radisson Hotels and Crowne Plaza.
Managing Director of Unique Vacations UK Ltd., representatives of Sandals Resorts in the UK and Europe, Karl Thomspon, commented: "We are extremely proud that our Sandals Resorts brand has maintained the coveted Superbrands status for another year. This is a testament to our innovative product and strong brand values that we strive to continually build on."
All voters were asked to judge brands against the three core factors inherent in a Superbrand: quality, reliability and distinction.
Additionally, brand perception and voting by individuals is also influenced by a range of both short and long-term factors, from the brand's current profile to its latest marketing activities and new product and service developments, giving a holistic picture of how brands are currently perceived.
Brands do not pay or apply to be considered – in order to provide a broad review of the market and identify the strongest brands in each category, all the key players in each sector need to be voted on.
In addition to the British public vote, which was weighted to reflect the breadth of opinion across the whole country, all brands awarded Superbrand status were also highly rated by an objective and voluntary council of senior industry experts to provide a secondary quality control mechanism.
Stephen Cheliotis, CEO of The Centre for Brand Analysis (TCBA) and Chairman of Superbrands comments: "UK consumers have a rich, abundant choice of brands for almost everything they might wish to purchase.
The commercial success of a given brand is therefore highly correlated to consumer sentiment, perception and desirability.
"Being highly-regarded and deemed a Superbrand by the public is an important indicator of a brand's market strength, competitive position and prospects. As we enter incresingly unsettled times, possesing a strong Superbrand provides businesses with a vital and valuable asset."
Separately, the parallel Business Superbrands survey results were also revealed today, showing Apple as the number one brand according to UK business professionals and marketing experts.