"Superbrands Austria Awards": Austria's most popular brands chosen – Opinion Leaders Network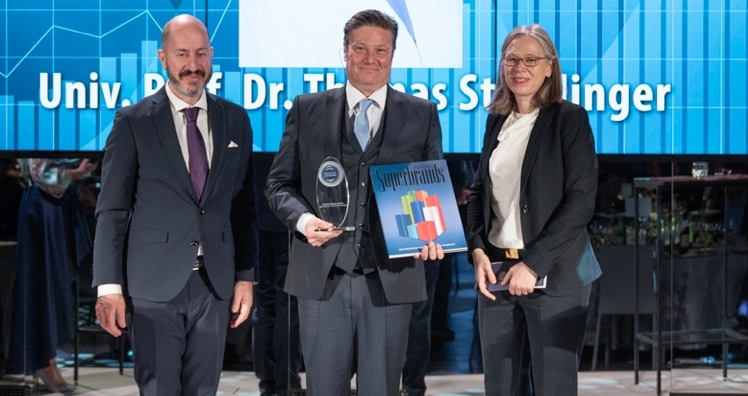 The Superbrands Austria Brand Council, consisting of experts and industry insiders, brought the "Superbrands Austria Awards" for the most outstanding brands of 2020 and 2021 before the curtain on Tuesday. At the traditional gala of Superbrands Austria at the "Palais Berg" Thomas Staudinger was elected "Superson", i.e. "Personality of the Year". The AKH intensive care physician is also known to the local TV audience as the nation's "Corona Explainer".
The race for the simultaneously awarded "Honorary Brand", i.e. a particularly socially committed brand, was won by the "food savers" from Too Good To Go Austria. The discount grocer Hofer, on the other hand, was named the most popular brand in Austria. A total of 29 brands were honored as (Business) Superbrands Austria.
In his opening speech, the General Director of Superbrands CE, András Wiszkidenszky, thanked the guests in particular for "overcoming the obstacles that the pandemic has put in the way of our gala to be here with us today and celebrate the best Austrian brands." In 2020, the "Superbrands Austria Gala" was cancelled due to the necessary regulatory requirements, and since then the event has been postponed two more times.
This article was originally published on Opinion Leaders Network. You can view the original article here.