TCS recognized as US Superbrand for strength of business reputation and community impact – IIFL Securities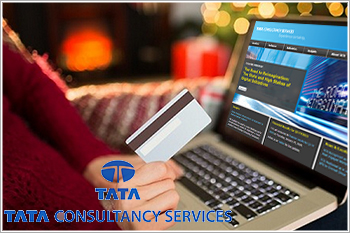 Tata Consultancy Services (TCS) has been selected as a Superbrand in the United States based on the strength of its brand reputation across channels, business performance, industry-leading job creation, scale of employee training and development, and dedication to nationwide corporate social responsibility initiatives.
Superbrands, the world's independent arbiter of branding, evaluated companies in the U.S. across 90-plus industries that displayed an excellent level of public brand recognition, customer engagement, community impact, and demonstrated long-term brand reliability, consistency and responsibility. TCS was one of 35 brands accorded the U.S. Superbrands status, alongside Amazon and Google in the technology sector.
Over the past 40 years – and particularly the last decade – TCS has built a significant brand presence in the U.S. by partnering with more than a third of the Fortune 500 companies. It has helped them to digitally transform and grow their businesses by leveraging its extensive domain and contextual knowledge across industries, deep expertise in digital technologies, and investments in research and innovation.
Customers are plugging into the TCS innovation ecosystem to create new products, services and customer experiences. To facilitate these engagements – often involving academic and startup partners – TCS has invested in its TCS Pace Port co-innovation and advanced research center at the Cornell Tech campus in New York. Similar Pace Ports will be launched in 2021, in TCS Hall on the campus of Carnegie Mellon University and in other locations across the country.
TCS has been among the top two U.S. recruiters of IT services talent, hiring more than 21,500 employees in the past five years alone. With technology emerging as central to U.S. enterprises' ability to respond and recover from the pandemic, TCS has seen a surge in demand for its services. To support this growth, it expects to recruit an additional 10,000 individuals in the U.S. by 2022.
The company has also been investing in local communities across the country, focusing on education and wellness. In 2019, more than 18,500 of its U.S. employees volunteered for TCS' flagship education platforms. TCS goIT focuses on design thinking, problem solving and career readiness, and has engaged more than 30,000 students across the country since 2009. It has partnered with Discovery Education for the Ignite My Future in School (IMFIS) program, a pioneering, transdisciplinary approach for K-12 education, embedding computational thinking into core subjects. IMFIS has so far empowered almost 12,000 teachers and 675,000 students.
Tata Consultancy Services Ltd ended at Rs2,809.80 down by Rs15.85 or 0.56% from its previous closing of Rs2,825.65 on the BSE.
This article was originally published on IIFL Securities. You can view the original article at https://www.indiainfoline.com/article/news-top-story/tcs-recognized-as-us-superbrand-for-strength-of-business-reputation-and-community-impact-120101400523_1.html