Ajab (East Africa) Superbrands TV Brand Video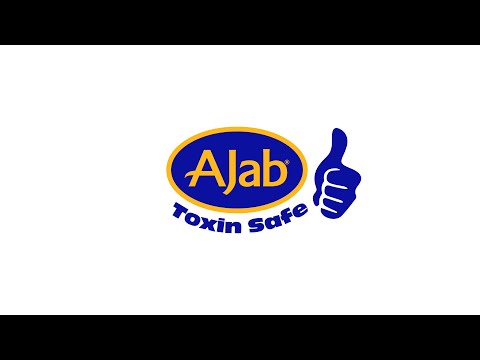 Ajab is a Superbrand.
—–
Superbrands : https://www.superbrands.com/
Superbrands East Africa : https://ea.superbrands.com/
Superbrands TV : https://www.superbrandstv.com/
Subscribe to Superbrands TV today:
YouTube: https://goo.gl/U6IfvF
Facebook: https://goo.gl/wrBqkk
Facebook (Superbrands Limited): https://goo.gl/twsdui
Instagram: https://goo.gl/DZmRw1
——
In a world of global commerce and competition, outstanding brands distinguish themselves through collaborative enterprise, creative marketing, and superior products elevating themselves to the prestigious distinction of being named a Superbrand.
Ajab is a Superbrand.
Ajab flour, produced by Grain Industries Limited, has quickly grown to become a market leader in Kenya. After only four years, Ajab has generated a powerful impact, with their diverse product range consisting of wheat and corn-based baking products.
Grain Industries Limited strategically located their state-of-the-art mill in Mombasa, the gateway for all imported wheat coming into the region. With the advantage of having first pick of the finest grain, GIL's flagship product, the Ajab line of Baking Flours, stands above its competitors as a world-class product.
Ajab flour is an exceptional premium quality flour, which is hygienically produced, catering to discerning consumers demanding quality, value, and satisfaction from flour-based meals they use at home.
From grain to flour, GIL's state-of-the-art hygienic mill and equipment ensure Ajab flour is touched by no human hand until it is sealed off in its colourful packaging and shipped to retailers.
Ajab's range of products includes Ajab All purpose home baking flour, Ajab Mandazi flour, Ajab Atta Mark 1, Ajab Self-raising flour and Ajab sifted maize meal.
With its colourful packaging creating a visual appeal to consumers, Ajab products stand out on store shelves from its competitors.
Bringing the brand conversation into public eye, Ajab has launched exciting "above-the-line" and "below-the-line" promotions to position the brand, ensuring consumers know who Ajab is and what makes Ajab products stand out.
Through its rigorous attention to quality, Grain Industries Limited received FSSC 22000 certification-Version 5, with an ISO Recognition implemented requirement of the standards 1.22000:2018 and 2.ISO/TS/22002-1:2009.
Ajab has earned its reputation through transparency, integrity and accountability. The brand has been recognized as a "Toxin Safe Organisation" offering safe, healthy and quality products to its customers, and is ranked as the top "fast moving consumer goods brand" in Kenya.
Superbrands, the most respected universal seal of enduring excellence.
#Superbrands #Ajab #SuperbrandsEastAfrica #SuperbrandsTV #AjabFlour #AfricanFood #Baking #Flour #Grain #CapwellIndustry