The Palace Luxury Resort (Bangladesh) Superbrands TV Brand Video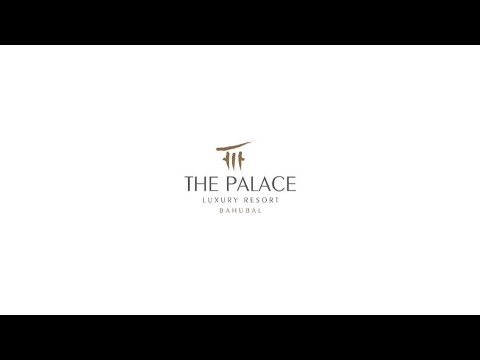 The Palace Luxury Resort is a Superbrand.
—–
Superbrands : https://www.superbrands.com/
Superbrands Bangladesh : https://bd.superbrands.com/
Superbrands TV : https://www.superbrandstv.com/
Subscribe to Superbrands TV today:
YouTube: https://goo.gl/U6IfvF
Facebook: https://goo.gl/wrBqkk
Facebook (Superbrands Limited): https://goo.gl/twsdui
Instagram: https://goo.gl/DZmRw1
——
In a world of global commerce and competition, outstanding brands distinguish themselves through collaborative enterprise, creative marketing, and superior products elevating themselves to the prestigious distinction of being named a Superbrand.
The Palace Luxury Resort is a Superbrand.
The Palace Luxury Resort is the number one resort in Bangladesh, and an iconic destination in the South East Asian Region.
The Palace Luxury Resort began with a vision to provide a destination where people could escape and relax, surrounded by pristine nature, while experiencing unparalleled luxury and service.
Built on a staggering 150 acres of pristine lands in Bahubal, Habinganj, Sylhet, home to world-famous tea gardens, the landscape offers whispering lakes, small hills and awe-inspiring natural wonders, creating a sense of natural adventure at the resort.
The resort offers 22 Hilltop Villas and 107 Guestrooms at the Tower Block, perfect for leisure, corporate retreats & events, and destination weddings.
The well-appointed Villas and spacious guestrooms provide a blend of contemporary style with modern touches and technology, complimented by the natural serenity of the surrounding landscape.
The resort offers a multitude of recreational options, including the Infinity Swimming Pool, the Water Zone, the Indoor Game zone, Kids' Play Zones, the Maze, and two Movie Theaters.
The Amphitheater provides the perfect location for all sorts of outdoor events, including concerts, cultural programs and barbecue dinners. Angling and boating at the 300 meter long lake is a popular activity. Other activities include Cycling, Basketball, Trekking and much more.
Guests can embark on an unforgettable culinary journey, with 5 restaurants and a bar, each boasting a set of specialties, with food prepared by world-class chefs who take immense pride in providing a unique dining experience.
The Palace Luxury Resort offers guests a world-class vacation destination right amid Bangladesh. The resort's entire team shares the same ethos, a dedication to working tirelessly and with passion to provide the most premium leisure experience in Bangladesh.
Superbrands, the most respected universal seal of enduring excellence.
#Superbrands #ThePalaceLuxuryResort #SuperbrandsBangladesh #ThePalace #Bangladesh #Hotels #Travel #BangladeshTravel #BangladeshTourism