McDonald's Joins Black Lives Matter Conversation With Powerful New Ad – B&T Magazine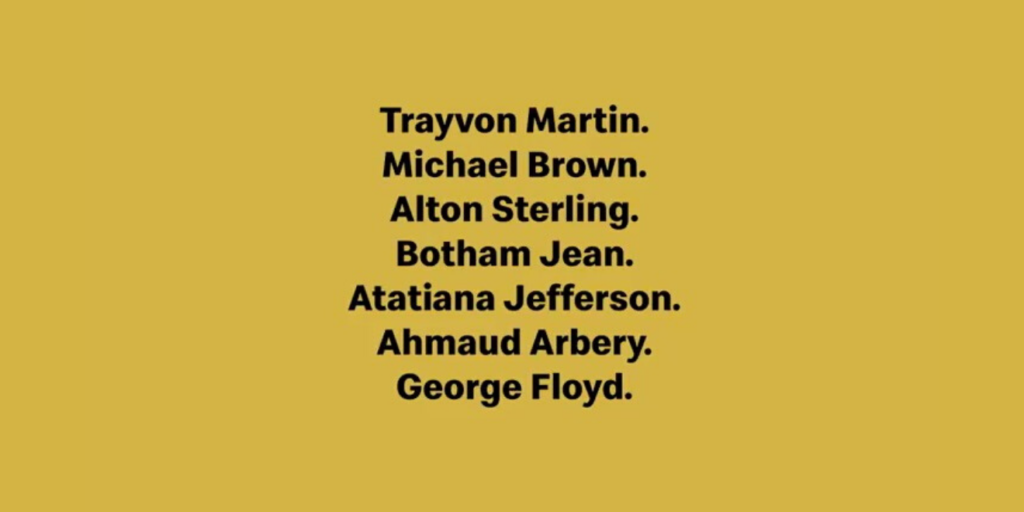 McDonalds's, one of the world's biggest brands, has joined the Black Lives Matter conversation, throwing its support behind the movement with a simple yet powerful new ad.
Created by Wieden + Kennedy New York, the agency also behind Nike's most recent 'Don't Do It' campaign, the 60 second spot directly names and memorialises seven Black Americans killed by police or shot to death while unarmed.
Their names are: Trayvon Martin, Michael Brown, Alton Sterling, Botham Jean, Atatiana Jefferson, Ahmaud Arbery and Floyd.
The ad begins by listing their names, and then includes a message of solidarity with the victims.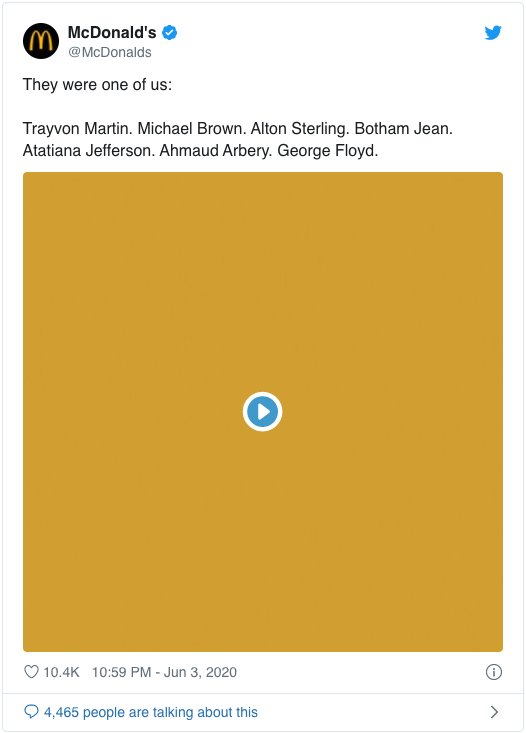 "They were all one of us," the McDonald's ad reads. "We see them in our customers. We see them in our crew members. We see them in our franchisees. And this is why the entire McDonald's family grieves.
"It's why we stand for them and any other victims of systematic oppression and violence," the ad continued.
"Today we stand with black communities across America. Which is why we're donating to the National Urban League and the NAACP. We do not tolerate inequity, injustice or racism."
McDonald's released the ad across its social media accounts, while also pledging to donate $US1 million to the National Urban League and the NAACP.
McDonald's USA CMO Morgan Flatley said in a message: "Our internal support is no longer enough. Now is the time for our brand to raise our voice and speak up.
"Consumers are watching how brands act in this moment, and our own multicultural communities deserve not only our support, but our action. We must leverage the power and scale of our brand to make meaningful change."