Hugh Jackman Goes Starkers In Riotous Spot For RM Williams – B&T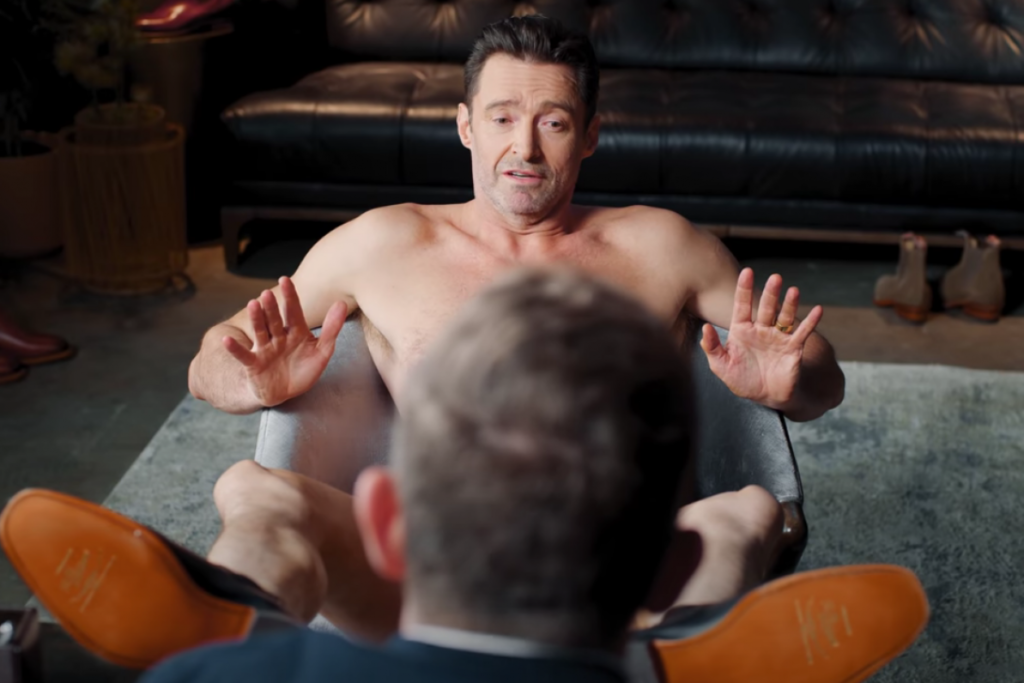 SOURCE:
B&T 
With not much movie work happening thanks to COVID, Aussie actor Hugh Jackman appears to be turning to advertising to keep the wolves at bay.
Fresh from last week's rather amusing spot for his own coffee brand Laughing Man, the 51-year-old actor is back in a new spot spruiking the merits of Australia's gift to the fashion world (Ugg boots aside) – the fabled RM Williams boot.
Once again, Jackman's teamed with his old pal and ongoing fake nemeisis Ryan Reynolds; the spot the work of Reynold's new studio, Maximum Effort.
And the ad's also in Jackman's best interest. The actor has been a private investor in RM Williams since 2015 and was appointed the brand's first-ever global ambassador in 2019.
Check out the fleshy fun below:
This article was originally published on B&T. You can view the original article at https://www.bandt.com.au/hugh-jackman-goes-starkers-in-riotous-spot-for-rm-williams-boots/