The Adweek 50: Media, Marketing and Tech Leaders Who Delivered the Goods Despite Trying Times – Adweek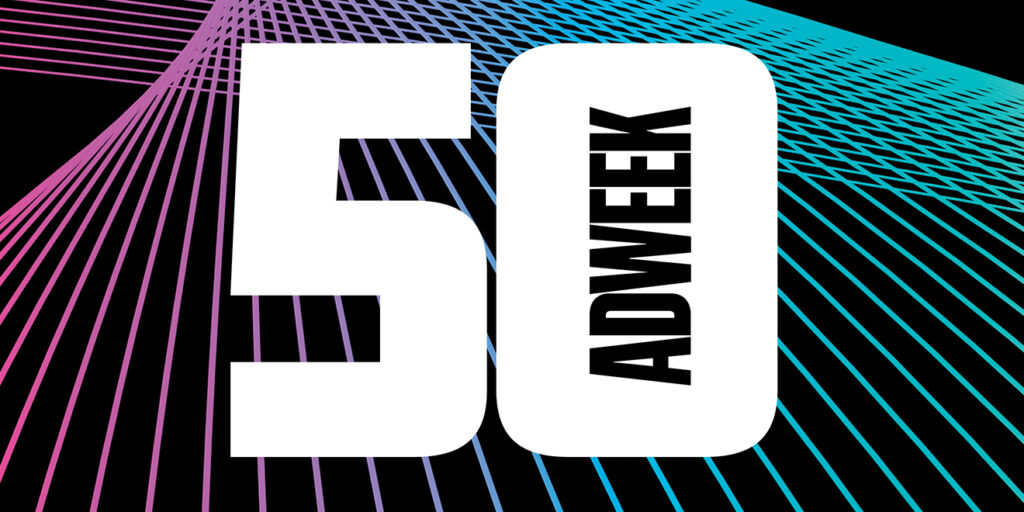 This year's showcase of standout leaders in marketing, media and tech reveal how empathy, agility, diversity and fresh thinking fueled success for their brands despite challenging times.
Ali Weiss, svp, marketing, Glossier, FY 2019 valuation: $1.2 billion
Weiss' theory is that beauty is, above all, personal. "We're always looking for new ways to bring joy to our community, and they certainly don't lack imagination when it comes to ways they'd like to incorporate Glossier into their lives," she says. Among the company's recent "joy" initiatives: GlossiWEAR, a line of branded merchandise whose inaugural 2019 collection featured a pink hoodie that racked up a 10,000-person waiting list before it was available for purchase. To underscore the brand's "skin first" beauty philosophy, Glossier unveiled Futuredew, an oil-serum hybrid that sparked a new category of aesthetic skin care. And last year the brand launched its "Feeling Like Glossier" campaign highlighting the beauty narratives of the brand's devotees—for that extra-personal touch. —Richard Collings
Ricky Strauss, president, content and marketing, Disney+, $9.3 billion (Disney's direct-to-consumer and international segment)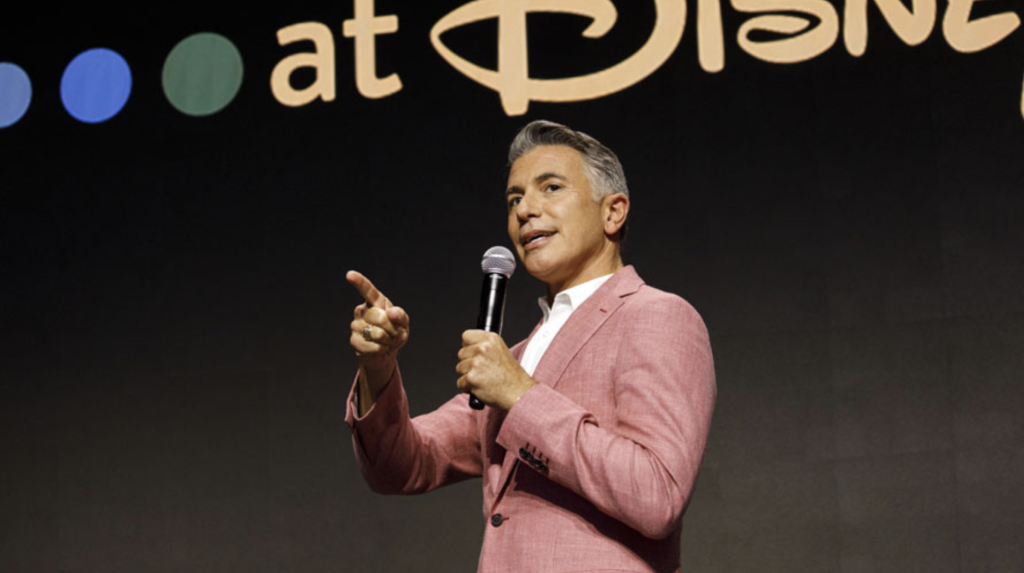 It's never easy debuting a new streaming service in a crowded entertainment market. But Strauss, who joined Disney in 2012 and now heads up all original programming and acquisitions, made it almost look easy. With help from Baby Yoda, the adorable alien from Disney's blockbuster original series The Mandalorian, the burgeoning streamer notched a whopping 10 million sign-ups by day one. Disney+'s lineup of family-friendly originals, overseen by Strauss, has landed other hits, including Beyoncé's Lion King-inspired Black Is King, long after The Mandalorian's Season 1 finale, and early releases of Frozen 2 and Hamilton, plus an experimental release of Mulan, have helped sustain interest in the subscription streamer as viewers ravenously consume programming. As of June's end, Disney+ had 60.5 million subscribers—making the streamer look less like an upstart and more like a bigwig. —Kelsey Sutton
Brad Hiranaga, chief brand officer, North America, General Mills, FY 2019 revenue: $16.87 billion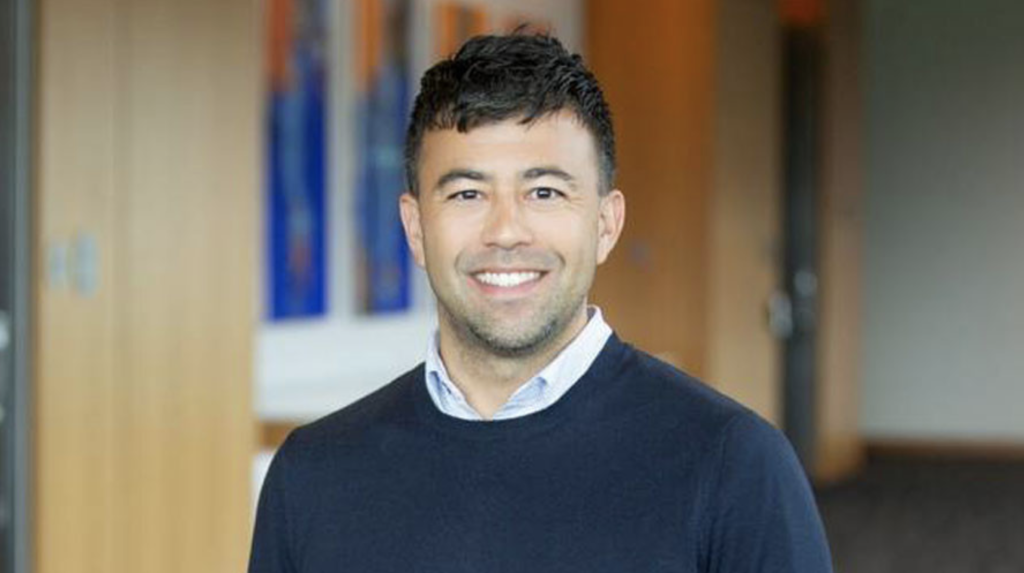 Similar to other big-name food manufacturers, the maker of Cheerios, Pillsbury and Nature Valley has seen an uptick in sales during the pandemic. The increase in attention has come with newfound social responsibilities, and under Hiranaga, General Mills has risen to the occasion. The company developed an initiative to produce $5 million worth of cereal, waffles and granola bars specifically to donate to Feeding America's network of food banks. And, aware that plenty of people have been forced to make their own meals at home—some for the first time—GM's Betty Crocker brand has created simple and affordable recipes that cater to individuals with limited cooking experience. "Covid-19 has accelerated the need for marketers to have deeper empathy for the consumer, understand the problems that they're facing and lean in to create solutions to help," Hiranaga says. —Paul Hiebert
Suresh Kumar, evp, global chief technology officer, chief development officer, Walmart, FY 2019 revenue: $514.4 billion
Even before the pandemic (and long before President Trump gave his blessing to a deal that would see Walmart take a 7.5% stake in TikTok Global), Walmart played a vital role in the lives of many Americans, in some cases serving as the sole grocery store or pharmacy in a rural area. But when Covid-19 changed the way people were able to shop, it became even more of a lifeline. For Kumar, the challenge was creating new, easier and more innovative ways to shop. Walmart rolled out 130 new features during the pandemic, including the accelerated debut of Express Delivery, which will deliver items in two hours or less. Kumar says Walmart's ability to "to innovate at speed and scale," even amid the pandemic, has played a major role in the retailer's continued success. "We have a strong strategy and incredibly talented team in place," he says, "and we remain focused on transforming retail." —Diana Pearl
Bela Bajaria, head of global TV, Netflix, FY 2019 revenue: $20 billion
If world television domination is Netflix's goal, it seems the firm picked the right woman for the job. Bajaria, who joined the streamer in 2016 but got promoted to head up all TV production this year, has had win after win, overseeing hits like You, Queer Eye and Tidying Up With Marie Kondo before looking overseas to develop local-language originals that have international appeal. The Witcher, a Polish production, premiered in December and became Netflix's biggest first-season show ever, with 76 million accounts watching in its first four weeks on the service, while Season 4 of La Casa de Papel (or Money Heist, as it's known in English) attracted 65 million accounts in its first four weeks. Now at 193 million subscribers, Netflix is banking on Bajaria's international instincts to keep on growing—and those instincts are even more useful now that the streamer is getting production back in full swing in places like Japan, Korea and Spain. —K.S.
Carl Loredo, U.S. chief marketing officer, Wendy's, FY 2019 global systemwide sales: $10.9 billion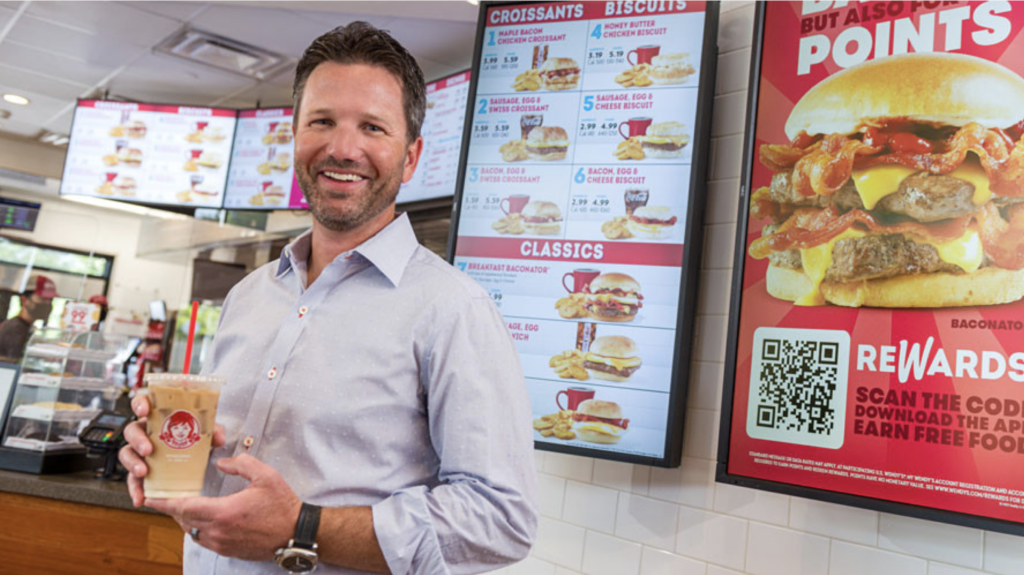 "Wendy's mantra, 'We Got You,' is all about having our customers' back by listening to what our customers want, and we've continued to do that in meaningful, relevant ways," Loredo says of the burger chain's cultural relevancy. Keeping its ear to the ground, the fast-food giant is constantly coming up with new ways to connect with its fans, from livestreaming Animal Crossing on Twitch to bringing back Spicy Chicken Nuggets after a positive affirmation from Chance the Rapper. It doesn't hurt that the company's outreach is bolstered by an array of tasty menu items introduced over the last couple of years. Wendy's most ambitious undertaking was launching breakfast nationally in early March for the first time in the chain's history, which included new products such as beverages, sides and sandwiches. The morning offerings were so successful, they boosted comparable sales during the first week by 15% and now account for 8% of total sales. —R.C.
Antonio Lucio, CMO, Facebook, FY 2019 revenue: $70.7 billion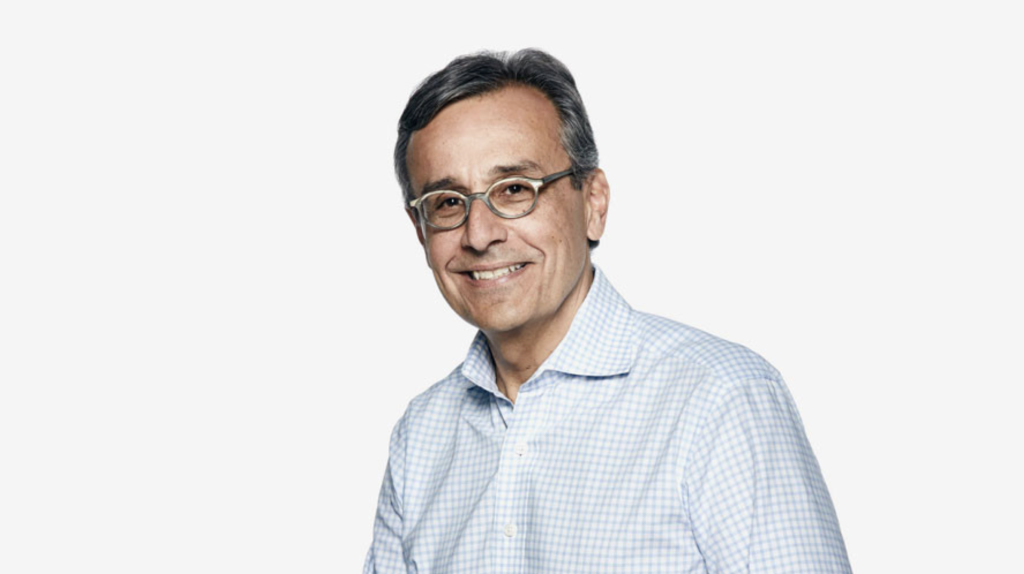 The pandemic has made the past several months an especially critical time for Facebook's grand strategic shift from a hub for news and media toward a focus on connecting people through groups and private conversations. Lucio played a key role in ensuring that the social network made the most of it, launching two major campaigns that provided easily accessible support and resources for people in lockdown. Amid work on those projects and reframing and reshooting five different brand campaigns to maintain relevance with fast-changing world events, Lucio also managed to pull off the feat of marketing all of Facebook's major apps and services in the U.S. and key international markets for the first time. "This is normally a herculean effort," he says, "but adding a global pandemic to the mix showcased the resourcefulness of our team to do great work—even while in lockdown." Lucio, whose last day was Sept. 18, says he'll stay through the end of the year to help the company search for his successor. He shared his playbook on leadership on the eve of his retirement in a 30-minute Brandweek Masterclass. —Patrick Kulp
Danny Robinson, CCO, The Martin Agency, FY 2019 revenue: $250 million (source: R3)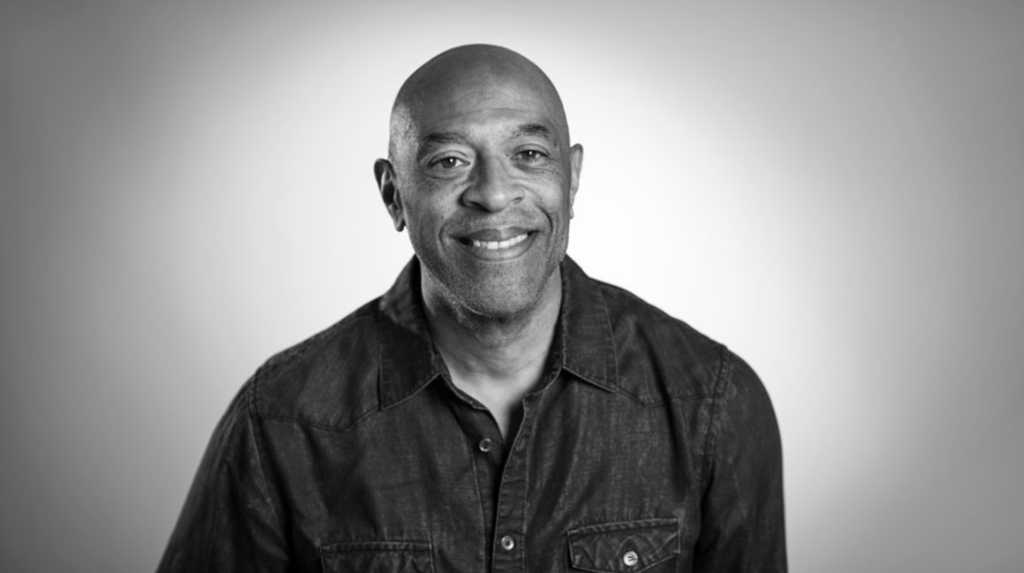 In August, Robinson became the first Black CCO in The Martin Agency's history, the latest in a series of broken barriers and milestones in his noteworthy career. Previously, he spent over two years as chief client officer, which may seem like an odd fit for a creative—Robinson had previously served as group creative director—but the role was specifically designed to allow him to leverage his previous experiences as a brand marketer, business owner and creative director. It also made Robinson the first Black employee to hold a seat on the agency's executive committee. He used that position to help make The Martin Agency a more diverse and equitable shop, more than doubling the number of Black employees and ensuring wage equality by race and gender at every level of the company. "Danny stood in front of the entire Martin Agency, saying: 'I will not allow us to bring one Black person into this agency until we become a place that will nurture them. I will not set anyone up to fail,'" says Abu Ngauja, associate director, talent experience and cultural engagement at The Martin Agency. "Over half of the Black talent at Martin made the decision to come—and stay—because of Danny." —Erik Oster
Dawn Winchester, chief digital officer, Publicis North America, FY 2019 revenue: $350 million (source: R3)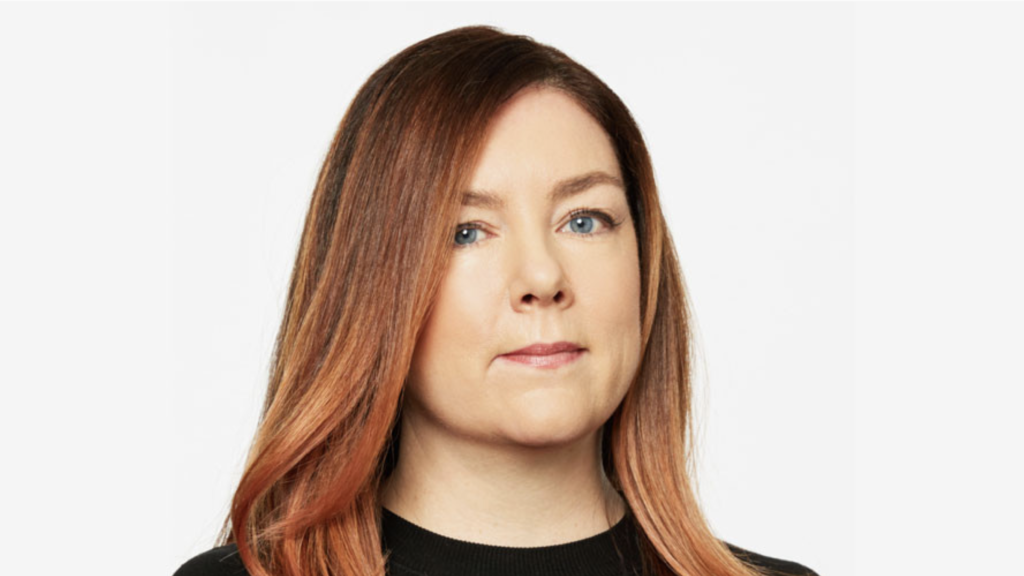 In the wake of Covid-19, Winchester played an instrumental role in accelerating the launch of Publicis Groupe's connectivity platform, Marcel, in North America, moving up its debut by six months. It was a shrewd decision. She says the Marcel Gigs feature helped save some 2,000 jobs during the worst of the pandemic and provided opportunities for employees to contribute to projects no matter their role or location. "We often say good ideas can come from anywhere," says Winchester. "Marcel is actually making that real." Winchester also hosted Publicis Groupe's Pausing for Action diversity and inclusion event—which ultimately led to the company announcing in July seven action items to address systemic racism. —E.O.
Debora Koyama, global growth operations officer, Unilever, FY 2019 revenue: $61.54 billion (estimated)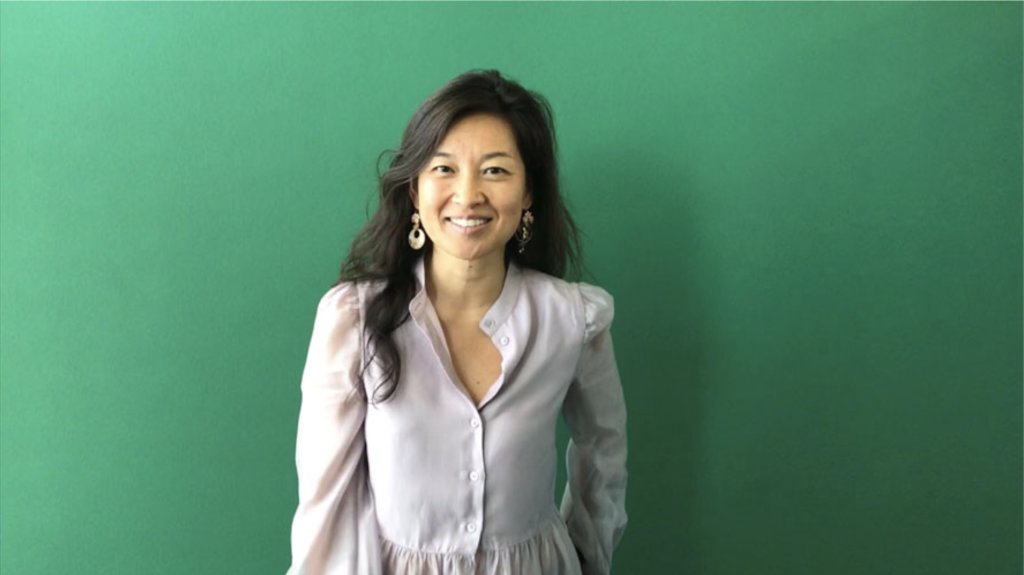 After serving as Mondelez International's chief marketing officer of Europe for two years, Koyama joined Unilever in early 2020 in a novel role designed to help accelerate top-line growth. So far, she's introduced a data-driven "growth hacking" framework that enables teams across Unilever's various markets and categories to identify and quantify new sources of potential revenue. While certain segments of the CPG giant's business have seen a boost during the pandemic (e.g., personal hygiene), others have suffered from lockdown measures (like out-of-home food consumption). Koyama's current task involves drawing up a comprehensive plan that addresses the future normal. "I am looking forward to collaborating with several leaders across the organization in the next 18 months to drive this agenda," she says, "delivering against Unilever's purpose-led growth mission." —P.H.
Francesco Tinto, chief information officer, Walgreens Boots Alliance, FY 2019 revenue: $136.9 billion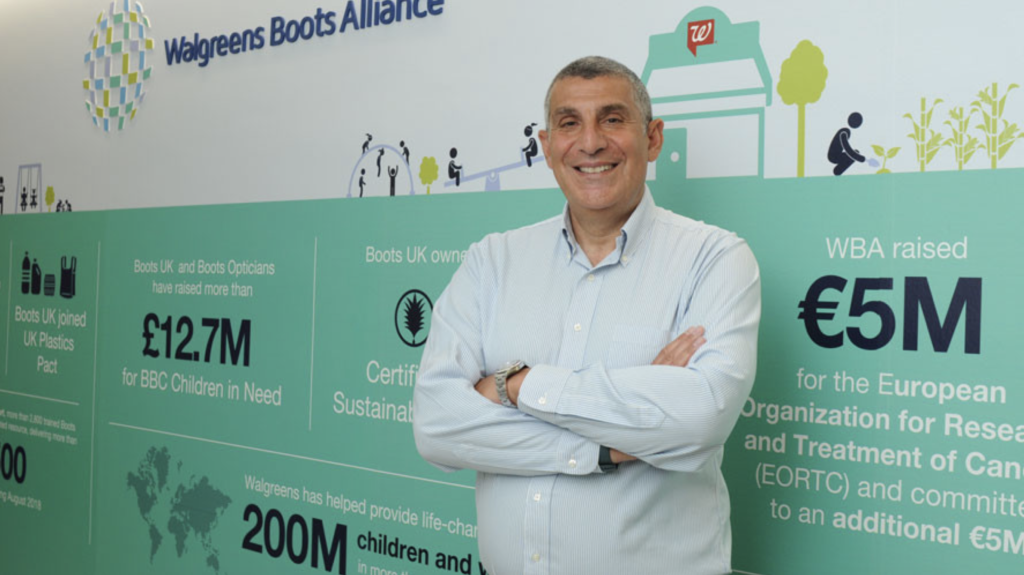 Tinto stepped into the role of the first-ever global chief information officer a year ago and was charged with overseeing the retailer's IT operations. He has since inked a partnership with Microsoft and Adobe to create a customer insights platform that will provide personalized healthcare and shopping offerings. He's also signed a deal with Tata Consultancy Services to launch a new IT operating model aimed at improving efficiency and reducing costs. As part of those efforts, Tinto says he's moving as much of Walgreens Boots Alliance's IT to the cloud as possible, such as its retail supply chain and inventory-management processes. "The challenge is to ensure that our IT organization becomes, and remains, agile and able to not only quickly respond to but even anticipate the needs of our customers," he says. —R.C.
Fay Ferguson and McGhee Williams Osse, co-CEOs, Burrell Communications, FY 2019 revenue: $26 million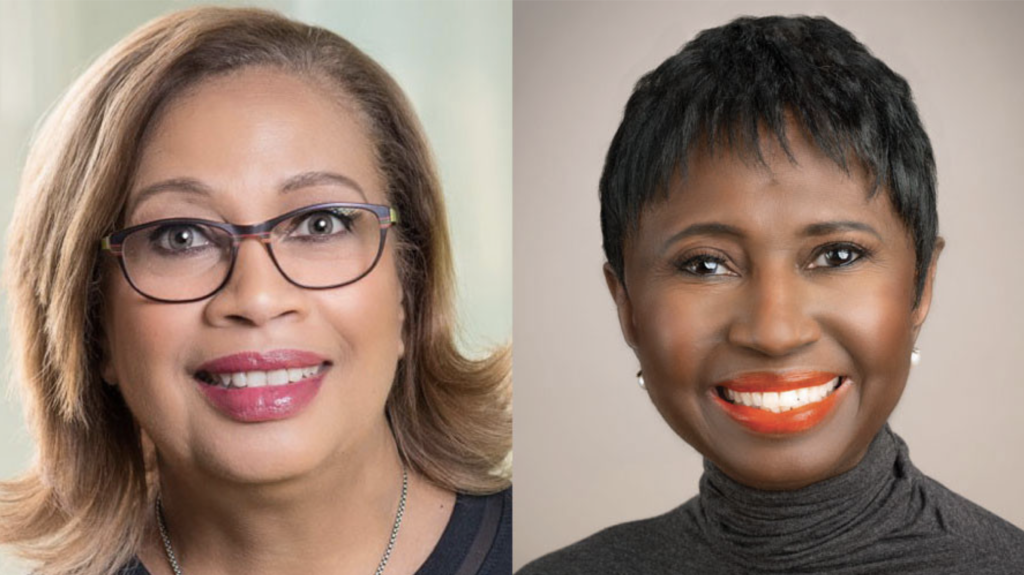 As companies have struggled to meaningfully address unprecedented world events, a longstanding commitment to social-justice work has positioned Burrell as a leader in communications that touch on weighty issues in an authentic manner. The agency won a Creative Arts Award this year for its "Jason" PSA, which told the story of a Black bus driver in Detroit who died of Covid-19 just 11 days after posting on social media about the importance of wearing masks. The co-CEOs are also using their position to pressure agency leaders to do more to confront racism in the advertising industry. Ferguson recently outlined her concerns in an open letter to the 4A's and a forum she hosted with agency execs. "Reflecting on the many ads that were swirling following George Floyd's death and the BLM response, I simply could not take it anymore," Ferguson says. "I found the proliferation of ads filled with meaningless platitudes to be inauthentic at best." —P.K.
Jim Grau, head of business operations, Spotify Studios, FY 2019 revenue: $7.44 billion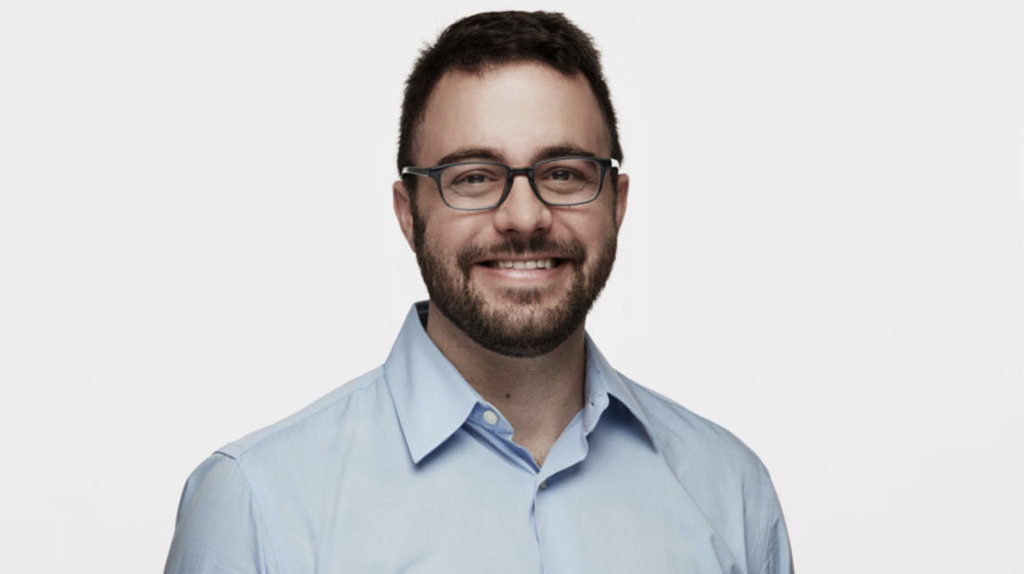 Appointed in March, following Spotify's Gimlet Media acquisition, Grau is leading the evolution of the music streaming platform's podcast business. So far in 2020, the brand acquired sports podcast The Ringer, inked a deal to exclusively stream The Joe Rogan Experience and debuted The Michelle Obama Podcast, its largest podcast launch in the brand's history. Spotify has also announced podcast deals with DC Comics, the Duplass Brothers and Jordan Peele. In his role, Grau has developed a workflow between Gimlet's editorial and Spotify's numerous business function teams. He also oversaw his team's rollout of Streaming Ad Insertion (SAI), technology that powers podcast ads and offers confirmed ad impressions, as well as audience and creative insights. "By utilizing Spotify's streaming intelligence, we will be able to provide a more accurate, effective product for both advertisers, creators and listeners," he says. "This will bring in higher demand and bigger brand dollars, growing the overall pie for the podcast industry." —Ian Zelaya
Jim Squires, vp, business and media, Instagram, FY 2019 revenue: $70.7 billion (Facebook)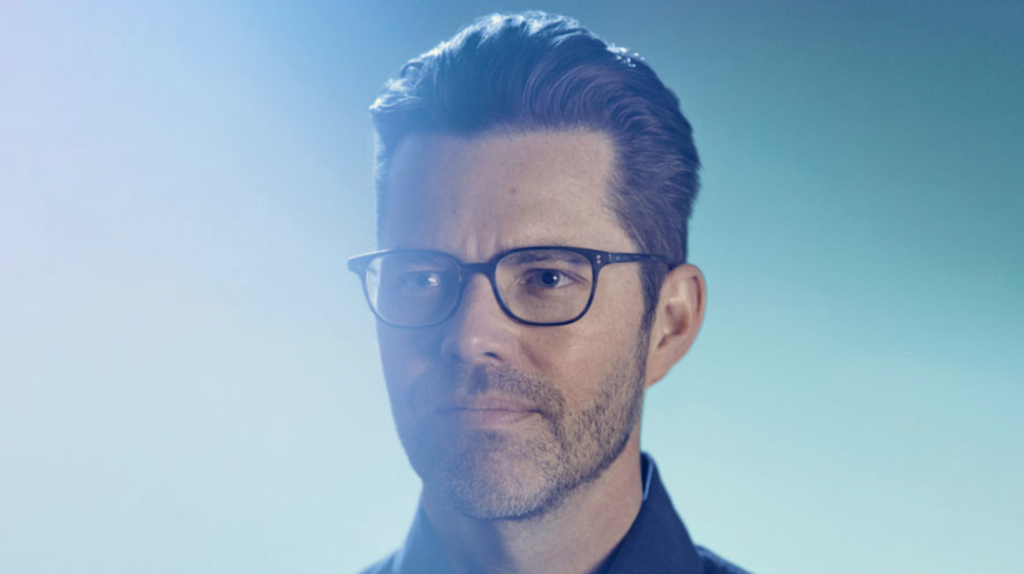 Shortly after the coronavirus hit, Instagram launched gift cards, online food orders and fundraising stickers to help businesses on the platform keep running during lockdown. For its creators, like furloughed fitness instructors, the Facebook-owned photo- and video-sharing network rolled out badges in IG Live to give them a way to earn money while in quarantine. Watching its users closely showed Squires "which projects we should accelerate to meet their urgent needs," he says, calling the "quick work" a proud moment during a chaotic time. Aside from 2020's crisis response, Squires has checked off some top requests from brands and creators, like introducing ads in Explore and testing them in IGTV, and from consumers, adding a Checkout function that allows them to buy products without leaving the app. —T.L. Stanley
JiYoung Kim, chief digital officer, Carat, FY 2019 revenue: $220 million (U.S.; source: R3)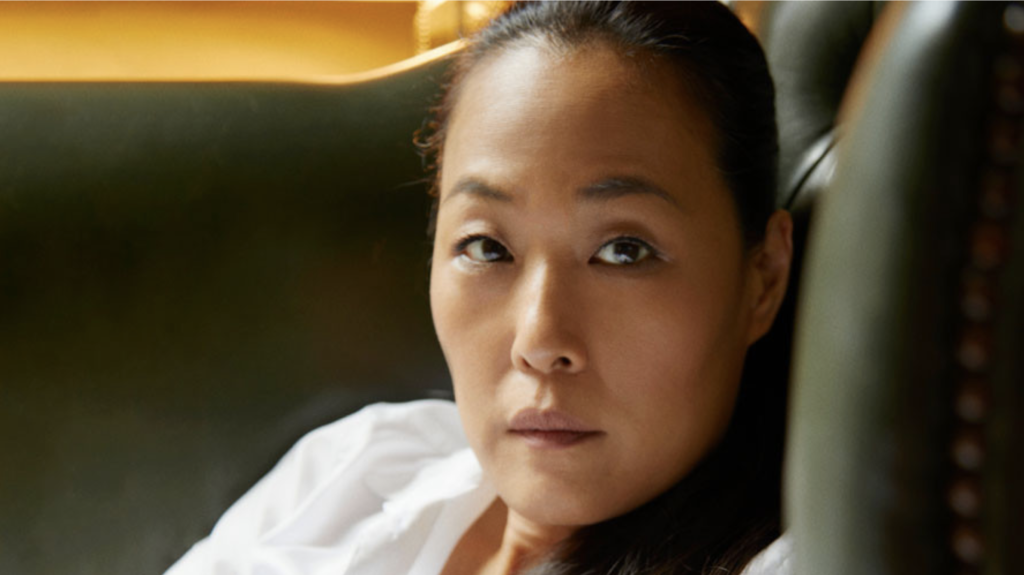 Kim—who joined Carat as chief digital officer in March—helped the Dentsu Aegis Network media agency build a performance practice connected across all media and developed a framework for its digital practice as part of a process prioritizing quick deployment and optimization over perfection. Those two developments proved crucial for clients impacted by Covid-19. "Infusing everything we do—from brand to performance to ecommerce—with a deep and personal sense of human understanding cuts through the chaos of this moment," says Kim, "and, most importantly, keeps us connected to our core mission of delivering business results." —E.O.
Krystal Olivieri, svp, global data strategy and partnerships, GroupM, FY 2019 revenue: $17.3 billion (for all of WPP)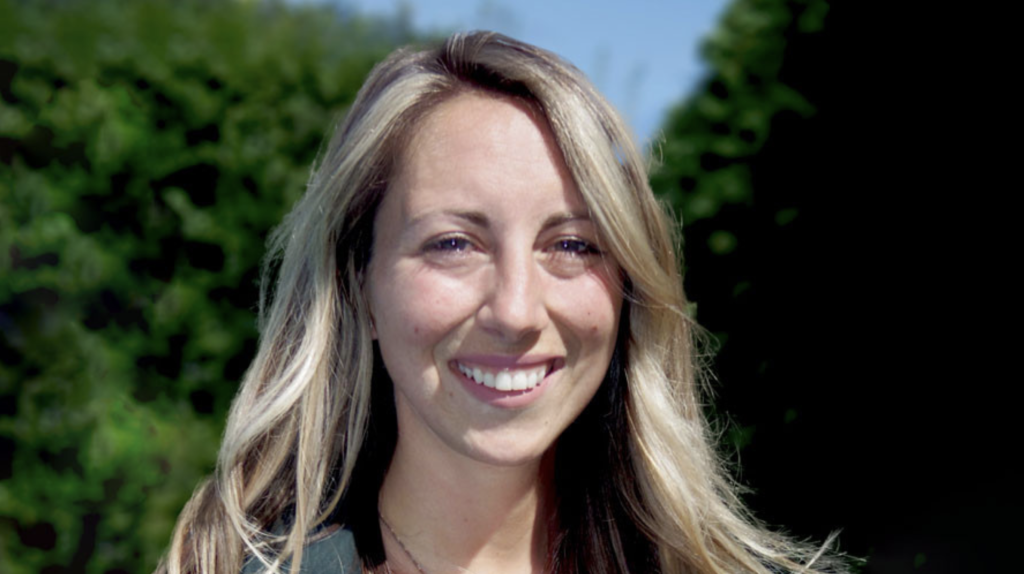 Around the start of 2020, Olivieri took on the ambitious challenge of developing a program that would democratize big data skills for employees at one of the world's largest media-buying agencies. The result, GroupM's internal data intelligence program, now equips teams at the agency with tools and resources to understand and deal with issues like data privacy, strategy, negotiations and governance. Olivieri says maintaining a strong focus on ethics and humanity in the data analytics space is especially important to her, and she is currently working on expanding on that aspect of that project even further. "As an industry, we've lost sight of the fact that 'consumer data' means there is a person on the other side of the transaction," Olivieri says. "At GroupM, we wanted to bring empathy and responsible use of data into the forefront of our initiative." —P.K.
Jo Ann Ross, president and chief advertising revenue officer, domestic advertising sales, ViacomCBS, FY 2019 ad revenue: $9.716 billion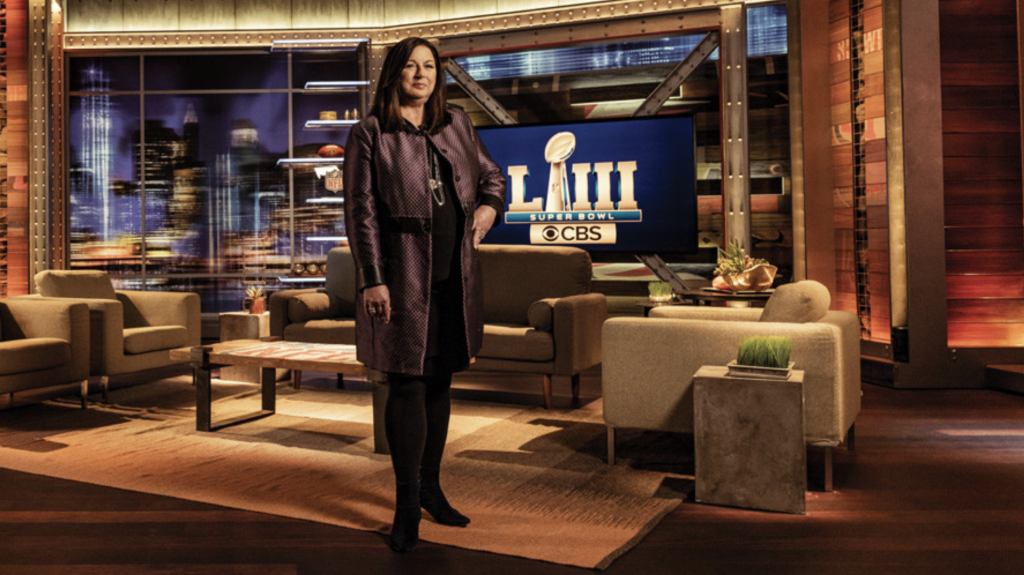 This year, Ross would have had her hands full simply integrating the CBS and Viacom ad sales teams following the December 2019 merger. "Bringing this all together this year, while retaining our top talent and keeping everyone focused, is something that I am very proud of," she says. But Covid-19 had other plans, and Ross worked to steady the ship (navigating the cancellation of CBS' March Madness games) and bring clients back into the fold. While some groups pushed to postpone the upfront, "ViacomCBS stayed the course with a simple and straightforward message: 'We are ready when you are,'" she says. Plus, Ross and her team rolled out a new video advertising platform, EyeQ, to unify connected video assets across CBS Interactive, Pluto TV and Viacom video. And with CBS airing Super Bowl LV in February, she says she's now focused on "filling up the … broadcast with the most creative, thought-provoking ads in the history of the game." —Jason Lynch
Jon Steinlauf, chief U.S. advertising sales officer, Discovery, FY 2019 ad revenue: $4.245 billion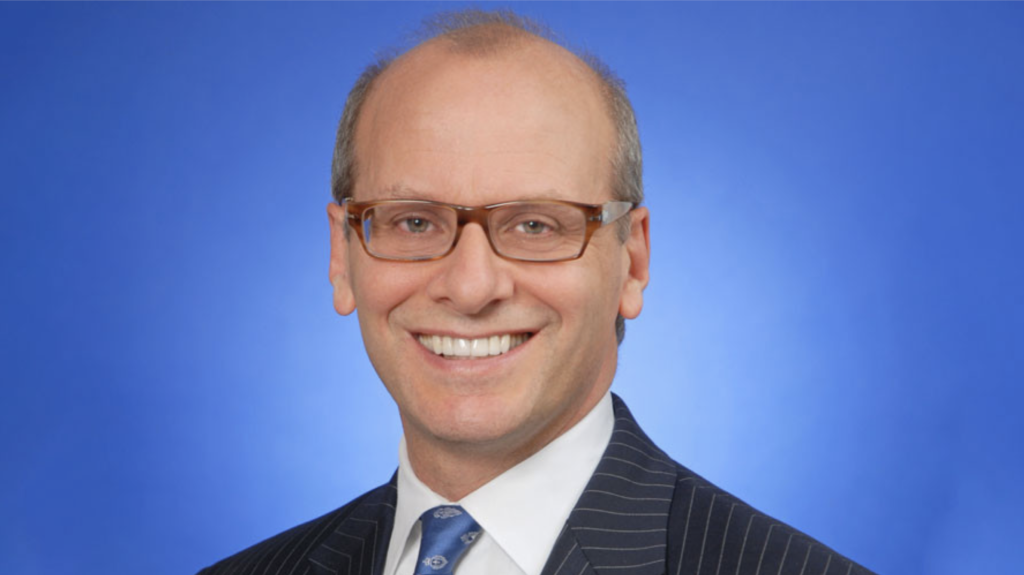 While his industry peers were left to compensate for the loss of sports and scripted programming due to Covid-19, Steinlauf was able to focus on leveraging his portfolio's unmatched appeal to suddenly housebound viewers: "our real-life entertainment that provides inspiration, relevance and comfort to families nesting at home and doing more cooking and renovating," as he puts it. He sold Walmart an integration sponsorship for HGTV's new Design at Your Door, which was produced entirely during quarantine, and lined up P&G for an OWN special, Where Do We Go From Here?, which aired across the entire Discovery portfolio in the wake of Black Lives Matter protests. Steinlauf also launched the advanced advertising product OneGraph, which "offers brands increased cross-platform capabilities to measure incremental reach and attribution on the backend," he says. Now he's lining up partners for next year's much-anticipated launch of Magnolia Network, Discovery's new channel from Chip and Joanna Gaines. Soon after that, Discovery is expected to roll out its long-in-the-works streaming service. —J.L.
Julie Channing, vp, marketing, Allbirds, 2018 valuation: a reported $1.4 billion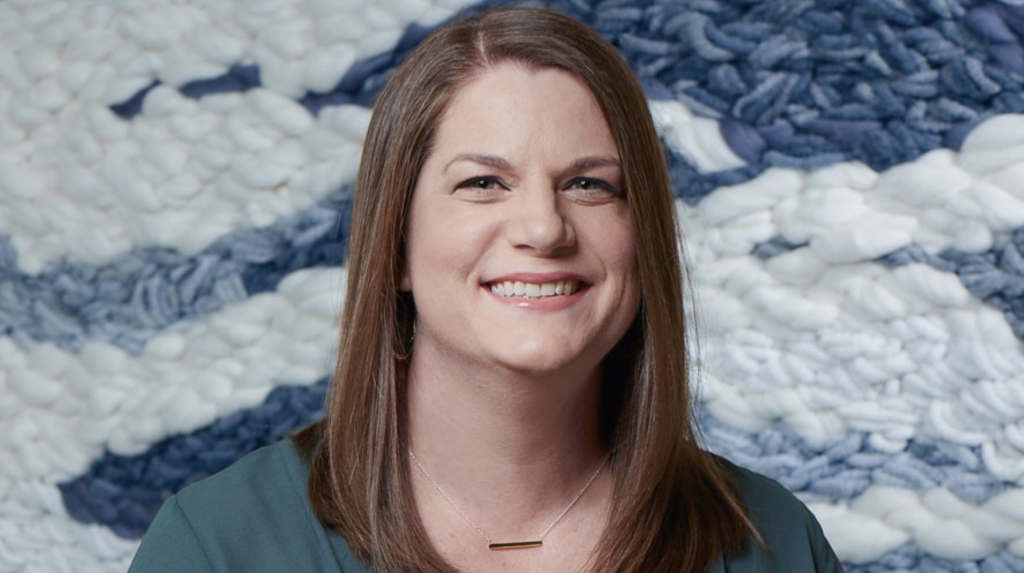 After two years of development, Allbirds debuted its first running shoe, the Dasher, in April. But just one month prior, the brand had to reevaluate its launch strategy because of Covid-19. Instead of in-person activations, Allbirds created a 5K challenge and pledged $1 to World Central Kitchen for every run completed up to $50,000. More than 150,000 consumers participated, and Channing called it "one of our top three most successful product launches to date." Allbirds has also donated more than $1.2 million worth of shoes to healthcare workers, partnered with Adidas to create "the world's lowest carbon performance product" and rolled out a carbon-footprint labeling program for its products. "We felt that labeling all of our products with their carbon emissions could help level the playing field and motivate consumers to ask more questions about how the things they buy affect the planet," says Channing. "Our hope is that one day soon, shoppers will be able to compare carbon footprints at the mall like they do nutritional labels in grocery aisles." —Lisa Lacy
Keith Grossman, president, Time, FY 2019 revenue: $200 million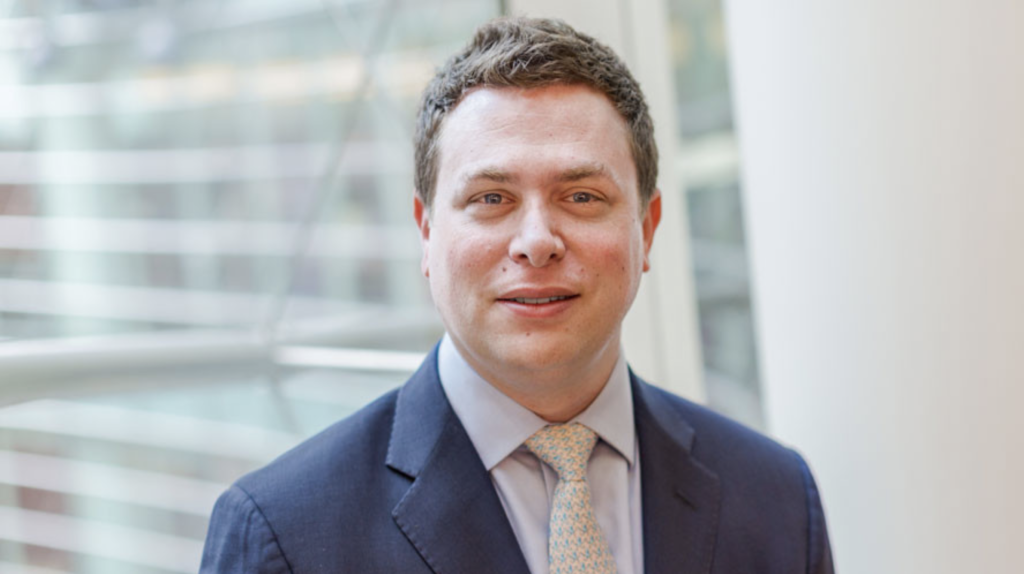 With the deep pockets of billionaire owner Marc Benioff, founder and CEO of Salesforce, Time is expanding its brand, its investments and its ambitions. Beyond just the print magazine, there's Time for everything now, including new and revived branded products such as Time for Kids, Time for Health and Time for Learning. Behind much of this change is Grossman, who joined the company in 2019 after serving as CRO of Bloomberg Media. Just in time for a chaotic and unpredictable school year due to the Covid-19 pandemic, Time brought back its For Kids brand, and transformed it from an in-classroom print product to a globally available digital product, accessible in three languages. The company also created a virtual event series in Time 100 Talks, featuring guests like Anthony Fauci and Angelina Jolie. Digital revenue grew 58% in Q2 2020 and exceeded print revenue for the first time in the company's history. Grossman credits the rise to Time's "incredibly supportive owners" who, he says, "believed in our ability to navigate this moment in time when presented with a viable strategy." —Scott Nover
Kenny Mitchell, CMO, Snap, FY 2019 revenue: $1.7 billion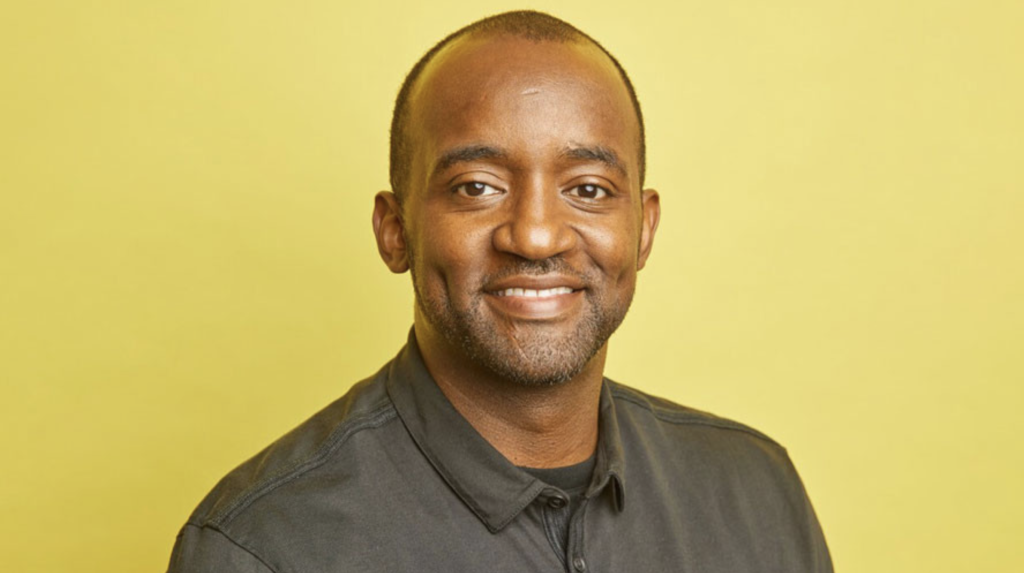 After overseeing Snap's first global consumer marketing campaign in 2019, Mitchell and his team debuted the brand's first b-to-b campaign in August, designed to introduce the Snapchat community to businesses and highlight their behaviors and values. During the pandemic, Mitchell has led content for virtual events that emphasize advertising on the platform and how users were responding to Covid-19. These included the second annual Snap Partner Summit in June and close to 25 webinars that reached more than 9,000 advertisers. Mitchell also helped secure a deal with the Los Angeles Rams this year, and in May debuted the team's 2020 season uniforms with an AR Snapchat filter, the first for any NFL team. Heading into Q4 of 2020, Mitchell says marketing efforts will focus on driving voter registration and participation in the U.S. election. —I.Z.
Krystle Watler, managing director, Americas, Virtue, FY 2019 revenue: $55 million (estimated, Virtue Americas only)
For the majority of her career, Watler has been about building forward momentum. The Americas managing director of Virtue, the agency born from Vice, honed her business development craft for over a decade. But moving at the pace of business sometimes demands a pause, and the death of George Floyd this summer in Minneapolis was one of those times. "There was no ignoring what was happening outside of our windows, especially for me as an executive in advertising who happens to be a Black woman," she says. Watler and her team brainstormed to determine next steps and what was expected from the agency. From 70 ideas, she landed on four: pivoting the agency's external speaker program to bring in experts to discuss the topics of dismantling system racism and white supremacy, launching a book club, kicking off an "action hour" where the staff has a chance to act or educate themselves, and providing services to voting rights, partnering with Black Queer Town Hall to launch a voting campaign. "These actions will continue monthly," she says, "indefinitely." —Doug Zanger
Laurent Ezekiel, chief marketing and growth officer, WPP, FY 2019 revenue: $16.858 billion (estimate)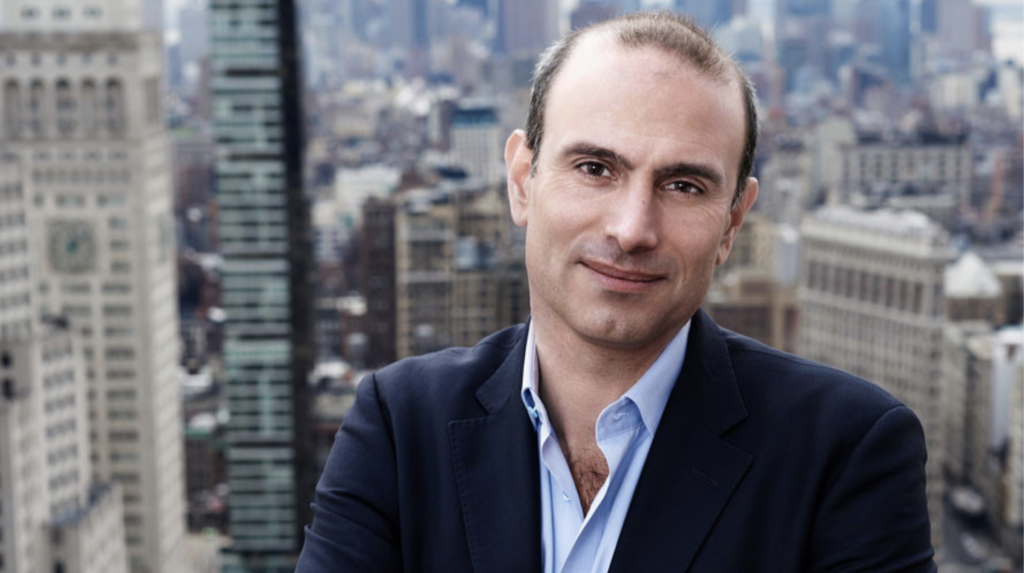 When Ezekiel joined WPP as chief marketing and growth officer in 2019, he spearheaded the first WPP marketing plan, building up the holding company's brand around its purpose of creating better futures with activations such as the WPP Beach at Cannes Lions in 2019 and the WPP Terrace at CES in January. His approach helped lead WPP to new business wins like Duracell, Intel, Novo Nordisk, Whirlpool and WW over the course of the last year, even though WPP had to quickly pivot to virtual pitches due to the pandemic. Ezekiel says the challenges of his new role have led to a better understanding of client-side marketers. "Balancing the responsibility of short-term sales-focused goals with longer-term transformation is a really big job," he says. "I feel I can empathize with our clients more than ever before." —E.O.
Leslie Berland, CMO, head of people, Twitter, FY 2019 revenue: $3.46 billion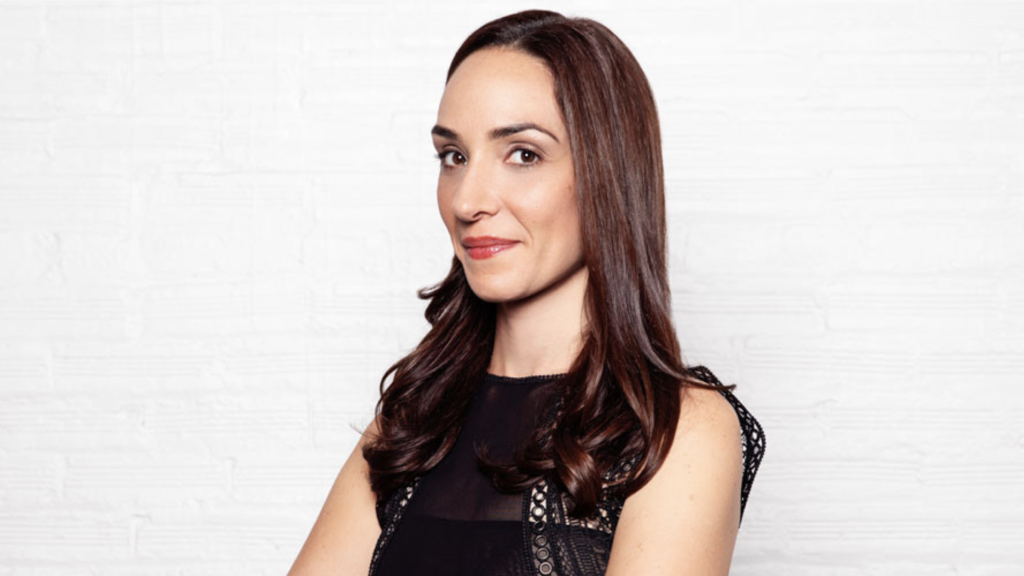 As brands struggled to find their footing in the wake of 2020's social justice protests, Twitter did what it does best: turned its media over to its prolific users. Berland took real tweets and elevated them as out-of-home ads in support of Black Lives Matter. "We believe the world is better when we can come together and discuss what's happening," she told Adweek in 2019. That high-impact campaign, with extensions that shared and amplified Black voices, followed "Twitter Is," which plastered super fans' tweets on city streets and transit stations, and a cheeky popup in the U.K. called Dating Twitter Advice Bureau. As the brand's head of people, Berland set Juneteenth and Election Day as company holidays this year, while announcing that employees could work from home permanently. The brand reported record user growth in the second quarter (186 million, a 34% year-over-year increase), though revenue suffered due to pandemic-related ad slowdowns. —T.L.S.
Magnus Jonsson, general manager of transformational growth, U.S. vp of marketing cleaning division, The Clorox Company, FY 2020 revenue: $6.72 billion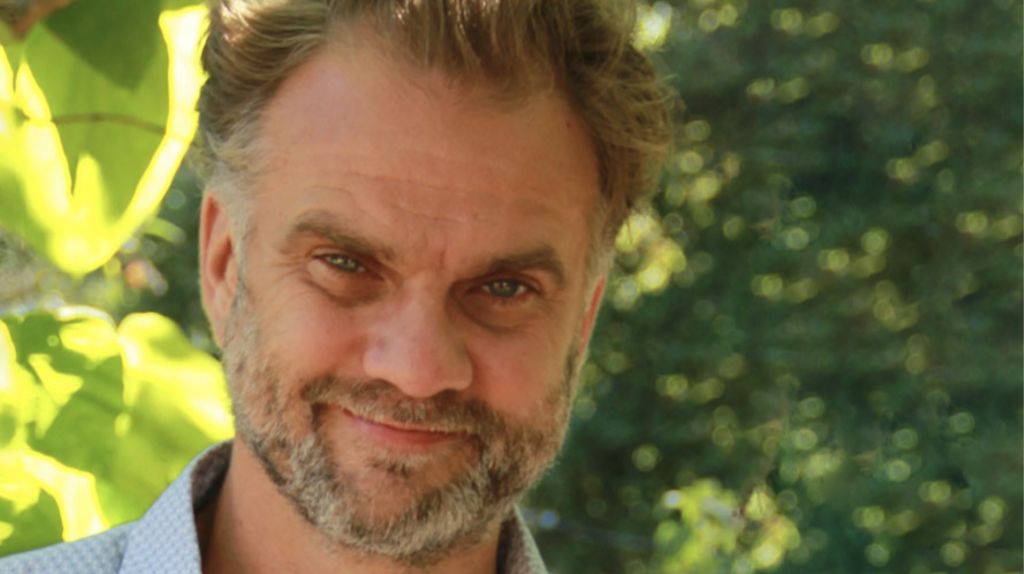 Few brands have been as coveted since the Covid-19 outbreak as Clorox. Under Jonsson, the product line has bolstered its status as a germ killer through branded partnerships with United Airlines, Cleveland Clinic, AMC Theatres, Uber, the NBA and the WNBA. "We take the role we play in public health very seriously, and as we look toward the coming months, you will see Clorox continue to drive the category with that role in mind," says Jonsson. The Clorox Company ranks as one of the most essential businesses during the pandemic, according to the Harris Poll, and its Clorox brand is now in more homes than ever before. Jonsson's other recent projects include a Clorox rebrand in early 2020, consisting of a new logo and packaging, along with forming an advisory council involving hundreds of influencers. —P.H.
Marianne Gambelli, president, advertising sales, Fox Corp., FY 2020 ad revenue: $5.333 billion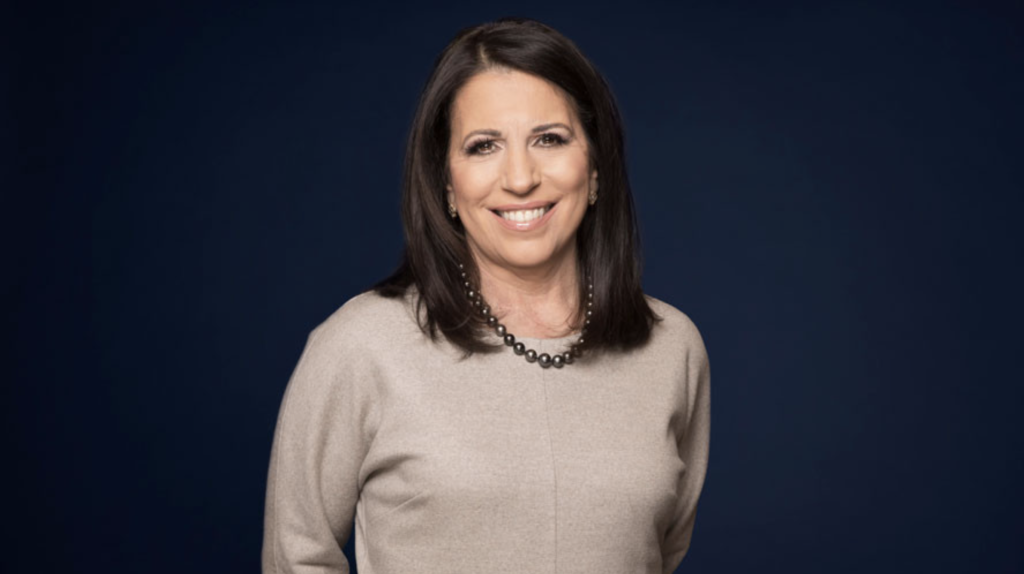 Gambelli started 2020 with a bang by generating record ad revenue for Super Bowl LIV on Fox, where 30-second spots went for as much as $5.6 million (and inventory sold out the fastest in nine years). When the pandemic hit, "I was incredibly proud in March and April that as an organization we were able to work with every partner who needed flexibility," she says. Fox was the first mover in the upfront marketplace, shifting from a big event to customized, virtual meetings with the clients and execs from Fox's sports, entertainment and news divisions, which "helped us understand the business needs of our partners and allowed us the opportunity to be as transparent as possible," says Gambelli. And her upfront portfolio has been bolstered with the addition of free, ad-supported streamer Tubi, which Fox bought in April and, she says, "significantly expands our clients' reach." —J.L.
Mark Marshall and Laura Molen, presidents, advertising sales and client partnerships, NBCUniversal, FY 2019 ad revenue: $9.19 billion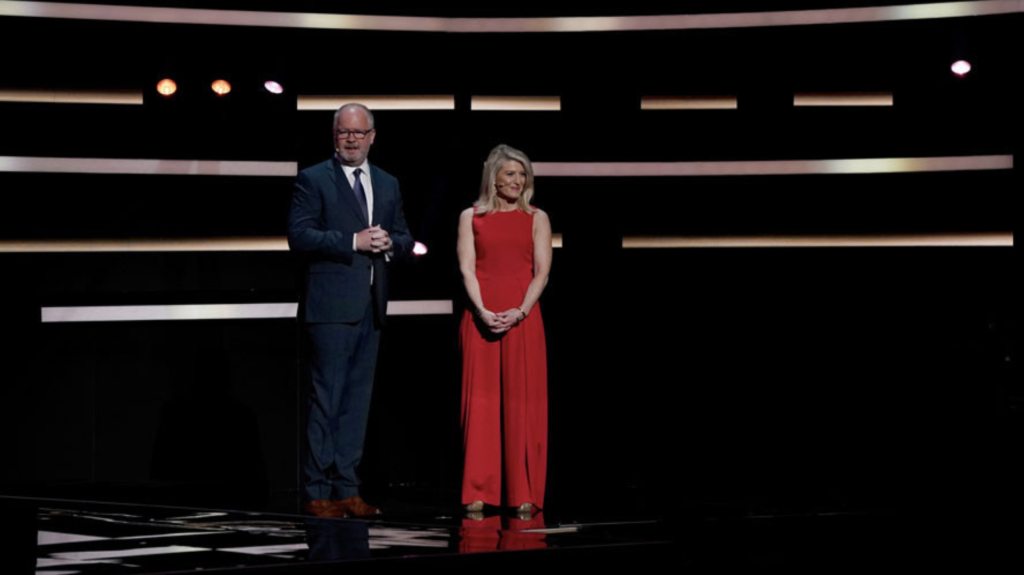 The duo kicked off the year by rolling out One Platform, which enables NBCUniversal to sell its ad inventory across all screens. When the pandemic hit, they unveiled plans to permanently reduce linear ads (in April, they worked with Target for its Stay In Theater Family Movie nights, cutting ads by a half hour), while also launching Peacock, NBCUniversal's ad-supported streaming service. "Despite all the obstacles thrown our way," says Molen, "we were able to launch with a full lineup of 10 advertising launch sponsors." They were behind the year's most unique upfront reinvention: a 30 Rock reunion that aired on NBC. Marshall and Molen had lined up record ad revenue for the Summer Olympics ($1.25 billion) prior to its Covid-19 postponement. "When the pandemic hit, we worked with every single one of our advertising partners to develop new plans and make sure they were set up for success in 2021," says Marshall, adding that next year's postponed Tokyo Games will offer marketers "one of the biggest opportunities in the history of both media and sports." —J.L.
Nina Barton, chief growth officer, The Kraft Heinz Company, FY 2019 revenue: $24.98 billion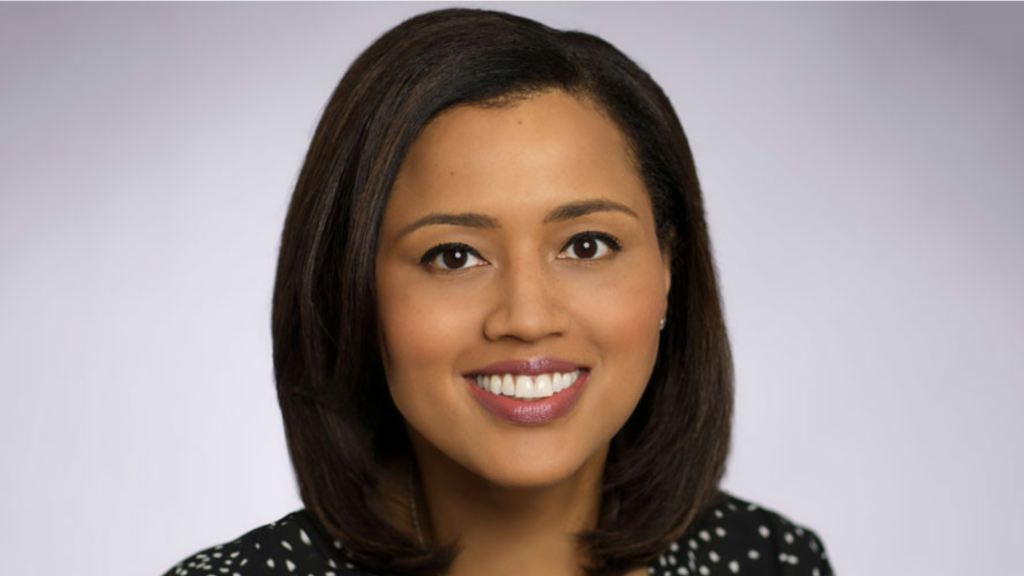 Barton stepped into her current role at Kraft Heinz a year ago, and what a year it's been. The phenomenon of people sticking close to home throughout the pandemic has led to a surge in demand for packaged food, and Barton has met it by shifting resources to ecommerce and remaining agile with communications. The CPG manufacturer has also increased investments through its Evolv Ventures fund to ensure it's keeping an eye on the future. One recent example: Through Evolv, the company has rolled out a new meal-kit delivery service, SupperUp, designed for an Instant Pot. "Our consumer is looking for convenience," says Barton, "but still wants to provide their family a home-cooked experience." —P.H.
Randy Gelber, chief strategy officer, Epic Games, FY 2019 revenue: $4.2 billion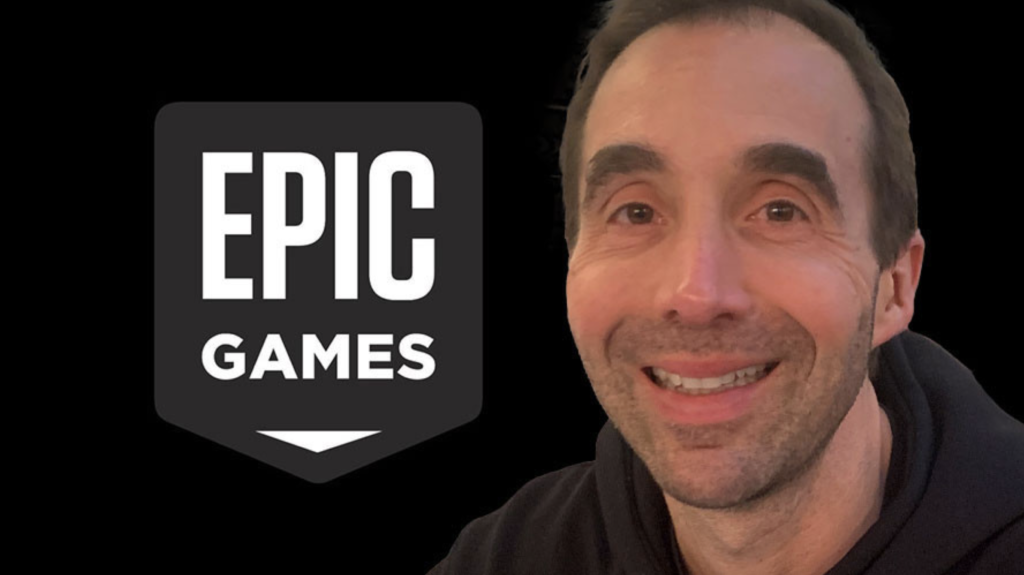 "You come at the king, you best not miss," pivotal character Omar said in HBO's The Wire, and the same thoughts could just as well be going through Randy Gelber's mind. Epic Games—publisher of Fortnite, with over 350 million users—sued Apple in August over its iTunes App Store policies, which give Apple a 30% cut of all app sales and in-app purchases on its platform. Apple, in turn, booted Fortnite from the App Store and tried to cut off Epic's access to its developer tools (a temporary restraining order has prevented this so far), and it eventually filed a countersuit. Will Epic throw the stone that fells Goliath Apple, or will it be trampled underfoot? Stay tuned. —David Cohen
Rick Gomez, chief marketing, strategy and digital officer, Target, FY 2019 revenue: $78.1 billion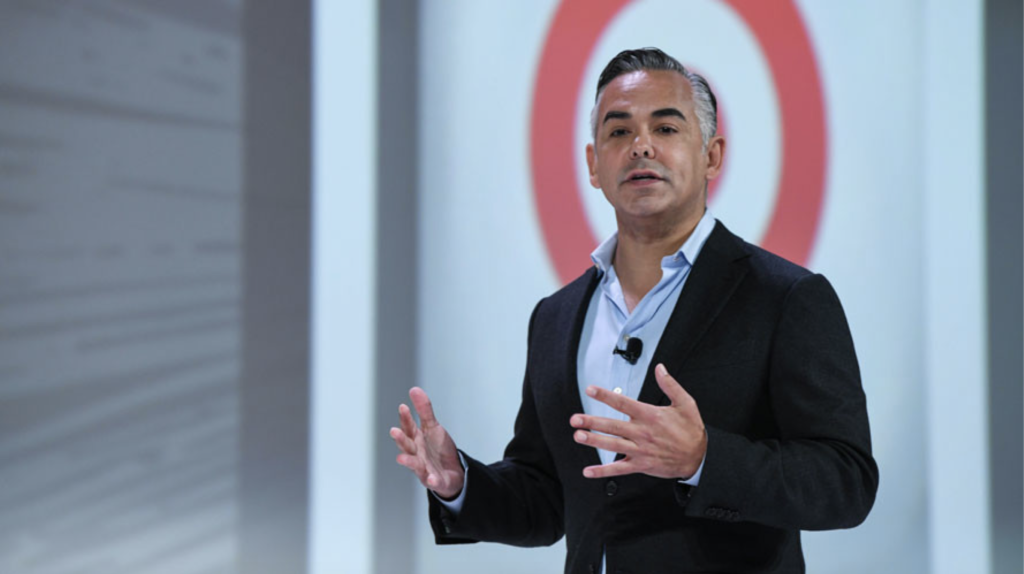 Last fall, Target launched a new loyalty program, Target Circle, which now boasts more than 70 million participants—and Gomez says it is tied to 40% of sales. Moving forward, he expects Target Circle to help "deliver personalized, 1:1 marketing at scale." Meanwhile, the retailer's digital business grew by nearly 150% in Q1 alone as a result of the pandemic—and as Target had to lean into its "stores as hubs" strategy, more than 80% of online orders were fulfilled by one of its 1,880 U.S. stores. "Retail is always a hyper-competitive and incredibly fluid industry, but in the wake of the coronavirus, we've seen consumer behavior change faster than anything we would've imagined coming into the year," Gomez says. "Our industry must remain agile to remain relevant—because we're not going to simply snap back to the way things were before." Instead, he says it will take time to work through the effects of the coronavirus—which also resulted in new customer needs like supplies for distance learning. "No matter what," notes Gomez, "the industry will look much different than it did at the beginning of 2020." —L.L.
Rita Ferro, president, advertising sales and partnerships, Disney, FY 2019 ad revenue: $9.4 billion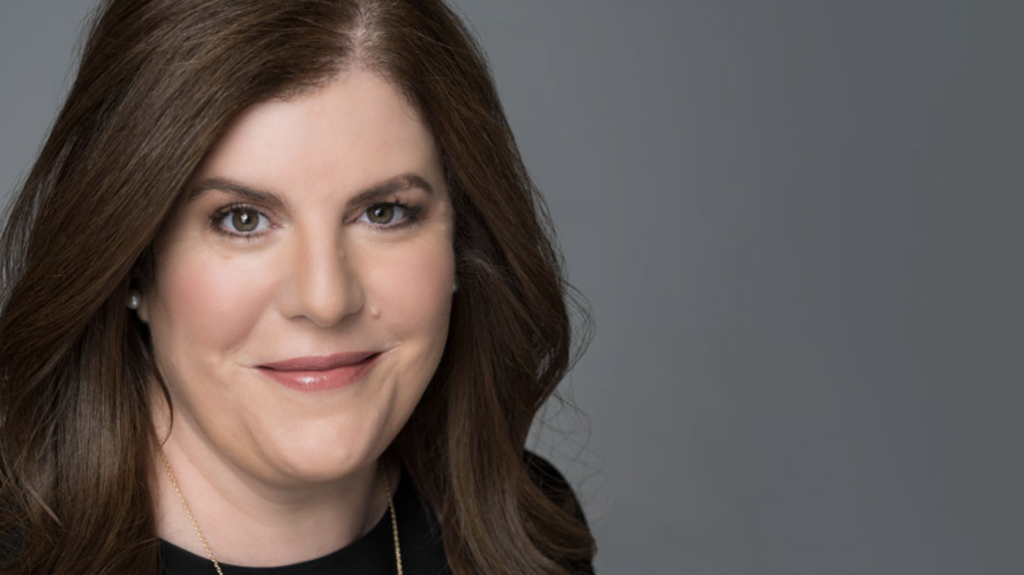 After the coronavirus wiped out May's upfront event plans, Ferro was the only ad sales chief to shift to a virtual roadshow presentation instead. "In just six weeks, we developed and produced a star-studded event featuring 10 presentations customized and tailored for each agency holding company, their clients, direct-to-consumer brands and media," she says. She acted quickly to respond to this year's major events, including working in just 24 hours to help create an ABC tribute to Black Panther star Chadwick Boseman following his death in August, lining up T-Mobile to present an ad-free experience to 6.5 million viewers. After adding Hulu to her purview in January, Ferro and her team recently rolled out Disney Hulu XP, the first ad product from Disney and Hulu, which she says "will deliver a massive addressable audience across all screens, all content lengths and the best of premium video, with targeting options that drive business." —J.L.
Roland Cloutier, chief information security officer, TikTok and ByteDance, FY 2019 revenue: $17 billion (source: Bloomberg)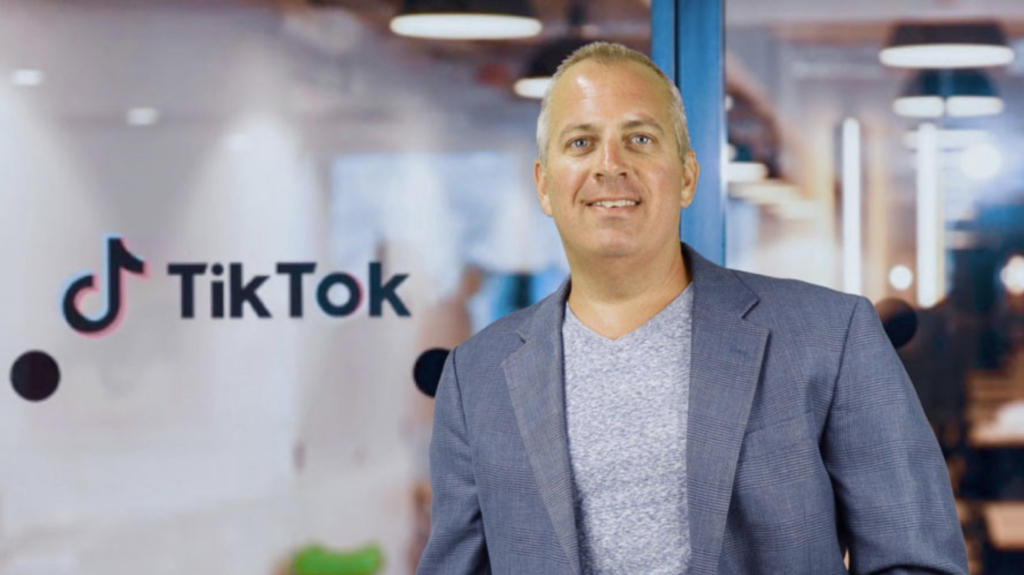 Since April, Cloutier's priority has been ensuring TikTok remains safe to use, and clearing up misconceptions about where user data is stored. In five months, he's implemented a strategy that includes working with third-party cyber security firms to meet global standards; partnering with the Department of Homeland Security's Countering Foreign Influence Task Force to prevent misinformation and foreign interference in U.S. elections; and launching Transparency Centers in Los Angeles and Washington, D.C., to show experts how the video-creation platform moderates content. While physical visits to the centers are paused, TikTok launched a virtual version providing insight on how user experience and safety are built into recommendation engines. Cloutier implemented the initiatives before President Trump in September banned new U.S. user downloads of TikTok and approved a tentative deal that would see Oracle and Walmart acquire the app from Beijing-based ByteDance. "I'm constantly talking to CISOs who work for the world's leading brands and answering their tough questions," Cloutier says. 'No one can do this job without the partnership of our peers across the industry, and I consider it my duty to be transparent with them." —I.Z.
Sebastian Tomich, global head of advertising and marketing solutions, The New York Times, FY 2019 revenue: $1.8 billion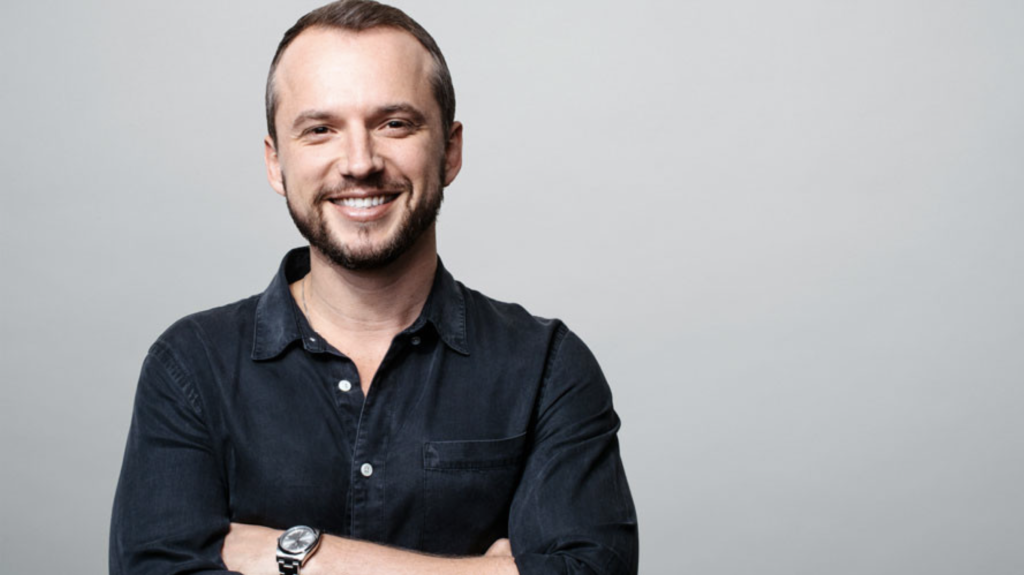 Under Tomich's watch, The New York Times has had a big year, earning more money from its digital products in Q2 2020 than it did for print. Tomich works behind the scenes to diversify the company's ad products with initiatives like The Times' virtual events, which the publication took online amid the pandemic, and audio offerings, bolstered by notable acquisitions like the production studio behind the podcast Serial. Perhaps most important, Tomich's team has moved away from third-party data collection and toward a first-party approach. "It all points to a future where our relationships with advertisers will be based on what they can learn from our subscriber audience, and how they can act on it," he says. —S.N.
Seemantini Godbole, evp, chief information officer, Lowe's, FY 2019 revenue: $72.1 billion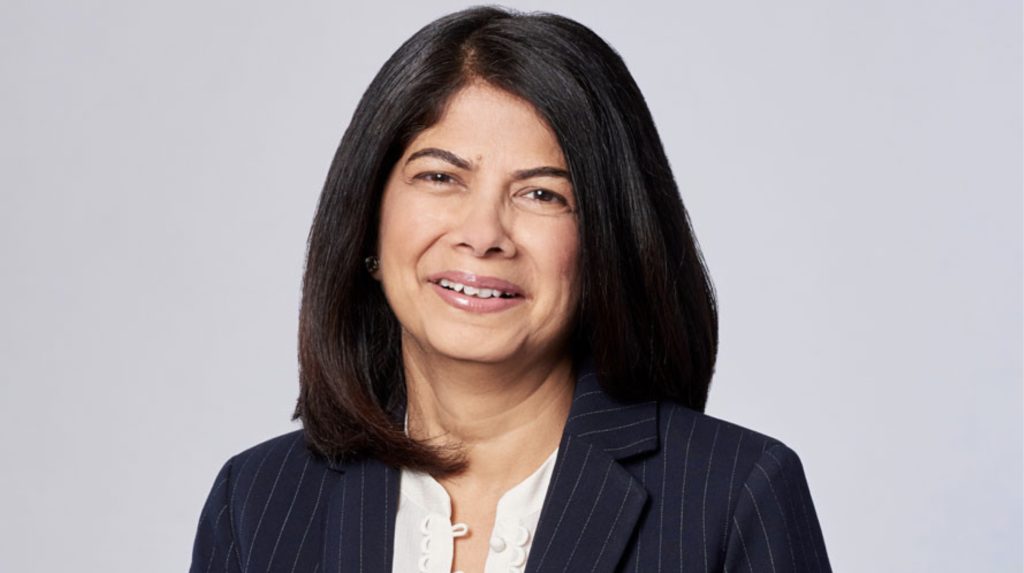 In early 2020, Lowe's was in the midst of a $500 million tech transformation, an unprecedented overhaul of ecommerce and omnichannel experiences that were in dire need of updating, Godbole recalls. When the pandemic hit in March, "we were at a crossroads," but instead of taking "a defensive strategy, we pushed forward faster, doubling down" to meet a surge in consumer demand. Curbside pickup launched nationwide a year ahead of schedule and mobile check-in debuted, as did a mobile app and a streamlined Lowes.com, newly migrated to the cloud. Employees, armed with 90,000 new handheld devices, improved the in-store flow. Results were immediate, with a 135% leap in sales in the second quarter as Lowes.com traffic blew past Black Friday volume for several straight months. The digital sales contributed to net earnings of $2.8 billion, a 35% overall increase in U.S. comparable sales. —T.L.S.
Sissie Hsiao, vp, gm, apps, video and display advertising, Google, 2019 FY revenue: $161.857 billion (parent company Alphabet)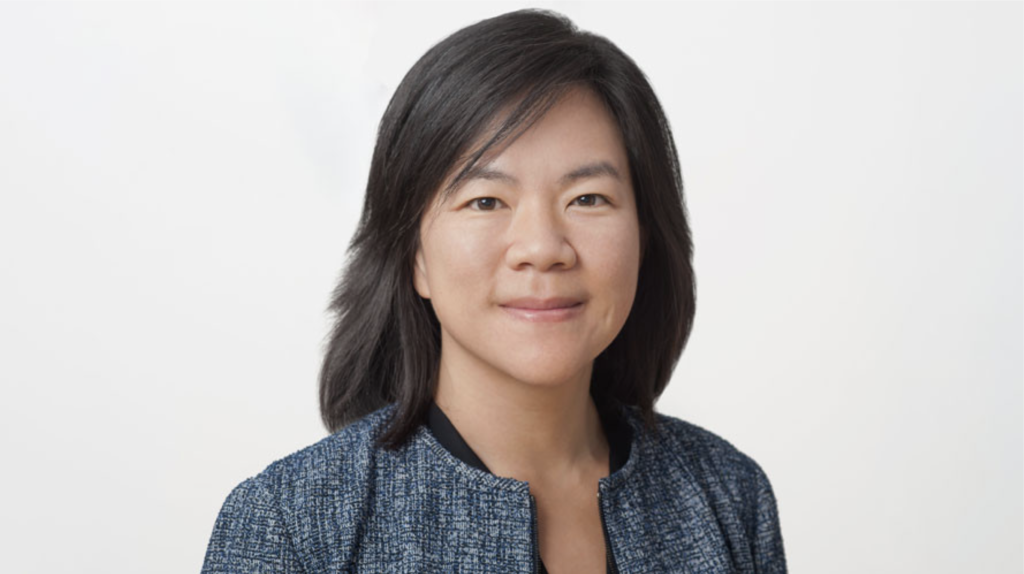 Google took a "massive risk" five years ago by moving all of its app advertisers to a fully machine-learning-driven automated campaign model, and it paid off. Google's app campaigns have helped drive more than 27 billion installs to date. Hsiao was part of that team, and she took on her current role last year. "We've put all of our focus and efforts into building solutions that help publishers monetize their content more efficiently and advertisers maximize every dollar spent," she says, "which is crucial to sustaining businesses during moments of uncertainty that 2020 has brought." Hsiao points to three key areas that continue to rise: mobile apps, streaming content and audio. "There are thousands of companies operating in ad tech that work together and in competition with each other, which is good for everyone and a sign that the market is functioning properly," she says. "We will be successful only if the ecosystem continues to grow and thrive." —D.C.
Vineet Mehra, global chief marketing officer, Walgreens Boots Alliance, FY 2019 revenue: $136.9 billion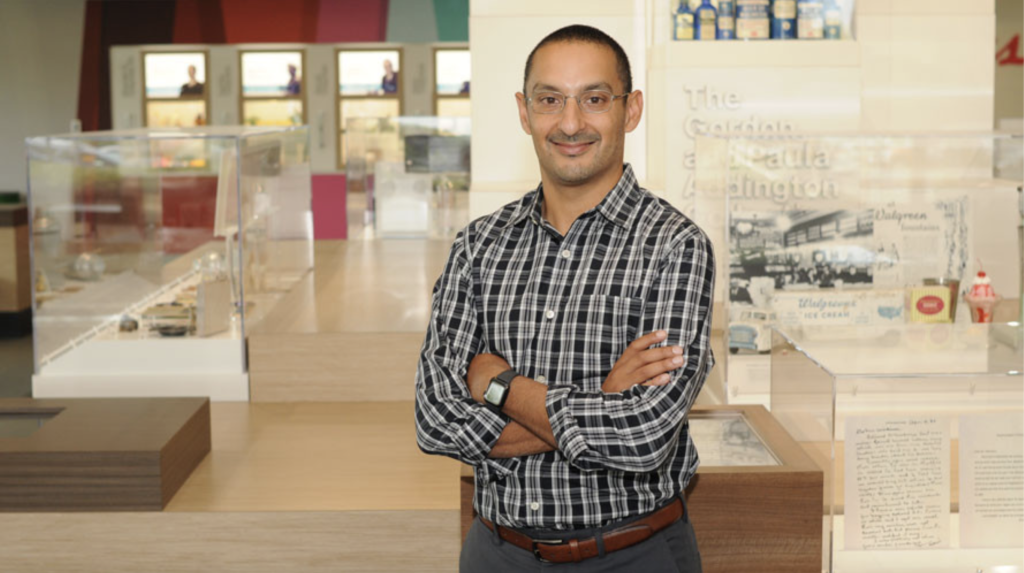 Digital transformation is one of Walgreens Boots Alliance's strategic priorities in order to meet the changing needs of its customers, says Mehra. At the heart of that transformation is the company's "mass personalization" strategy, which combines the retailer's well-known and well-loved brands with first-party data and mar-tech capabilities in order to provide customers with personalized, omnichannel healthcare and shopping experiences. "Healthcare is one of the most personal categories there is, and we have to ensure that our marketing reaches our customers in the most personal way," he says. The program, which includes partnerships with tech giants Microsoft and Adobe, was launched by Mehra a little more than a year ago, but is already having an impact on sales by boosting revenue by roughly 1% in both the second and third quarters of the current fiscal year. —R.C.
Will Cady, head of brand strategy, Reddit, FY 2019 ad revenue: $119 million (eMarketer estimate)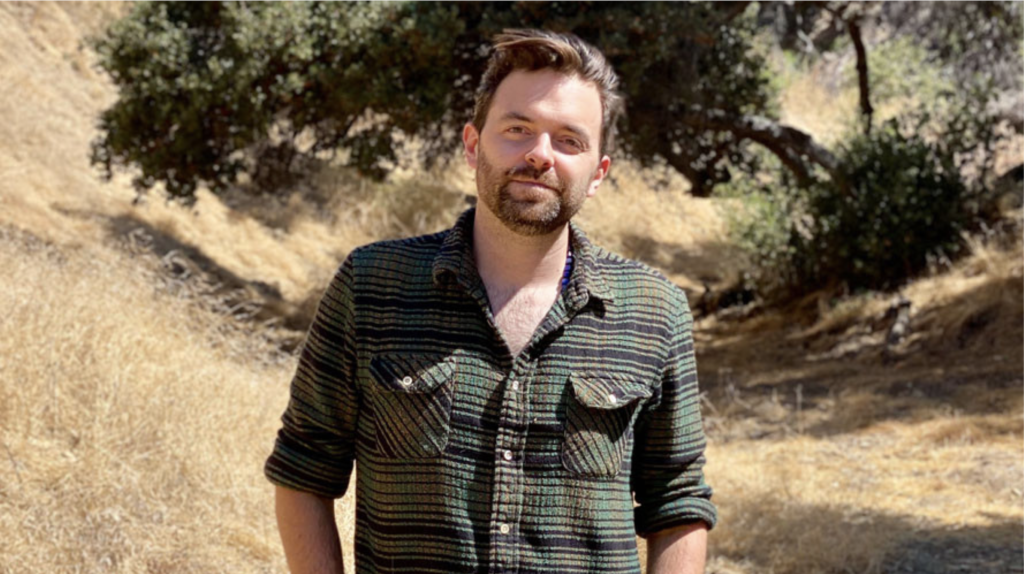 "Leading into 2020, 'brand purpose' was a trend, but in only nine months, it's clear that we live in a very different world—one in which brand purpose is a necessity," says Cady. Reddit has harnessed the power of communities on its platform with a "human-centric playbook for advertising," incorporating its iconic Ask Me Anything sessions and promoted post-conversation threads. On a personal level, Cady has been finding his voice as a speaker and writer over the past year though keynotes and published articles. "The world is building an ark right now, and we will find our way into a better future," he says. "With that, every brand is being asked why they should be on board. If they can't provide a strong answer beyond making money and taking up space, it will become clear that they don't belong." —D.C.
Celeste Burgoyne, evp, Americas and guest innovation, Lululemon, FY 2019 revenue: $4 billion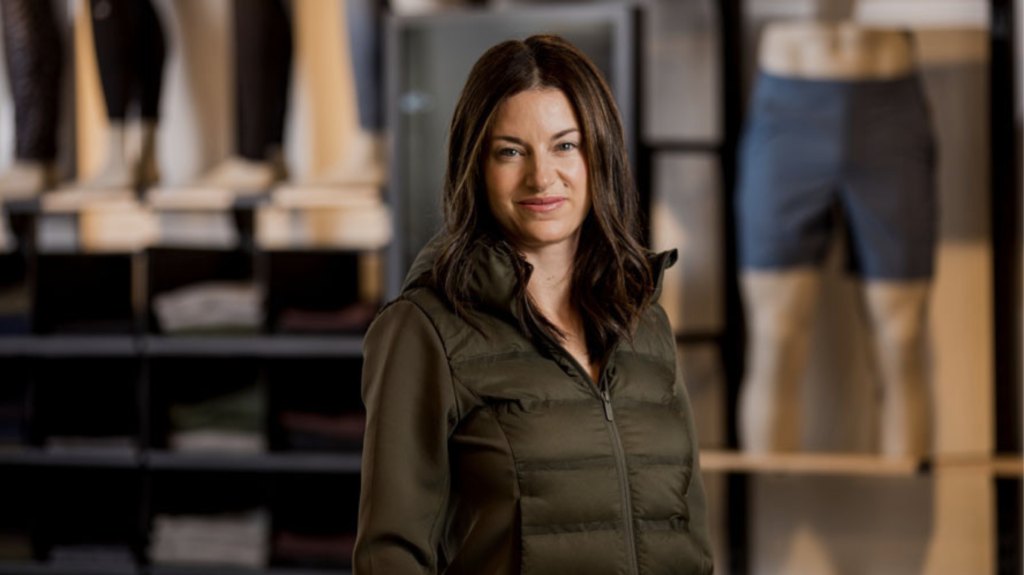 "Our vision is to be the experiential brand that ignites a community of people living the 'sweat life'—which we believe speaks to guests who want flexibility and choice as they lead a healthy, mindful lifestyle," says Burgoyne, who oversees retail strategy for the fitness-apparel brand. Among Lululemon's expansion efforts in 2019 was opening experiential stores in Chicago (featuring everything from yoga studios and meditation spaces to community gathering areas) and the Mall of America in Minneapolis. The company also began testing its Lululemon membership program, which gives participants access to exclusive merchandise and classes in the best exercise studios. During the pandemic, Lululemon has assigned 700 of its store employees to customer service (virtually deploying them to its Guest Education Centre in Vancouver), utilized stores as fulfillment hubs and created a video chat service for online personal shopping. Last year, comparable sales were up 9% from the year before, and direct-to-consumer revenue grew 35%. —R.C.
Walter Geer III, ecd, experience design, VMLY&R, FY 2019 revenue: $750 million (estimate, U.S.; source: R3)
Geer has balanced his high-level creative work throughout his career while being an influential voice and advocate for a more diverse and just industry. Often saying the uncomfortable thing on social media, he has earned respect among all levels of the creative community. Even with years of impact under his belt, formerly as group creative director at TBWAWorldhealth and now as executive creative director of experience design at VMLY&R, he's had a breakout year in 2020. He and McCann Health vp and creative director Ron Lewis launched Diverse Creatives, a free resource for agencies and recruiters that highlights creative professionals of color. The list stands at more than 2,300 and grows daily. "I decided to raise my voice," he says. "Being one of the only Black group creative directors and, now, executive creative directors in a major holding company, I've always felt lonely. My mission is to reach back and help others." —D.Z.
Jeffrey Wilke, CEO, worldwide consumer, Amazon, 2020 Q2 international net sales: $22.7 billion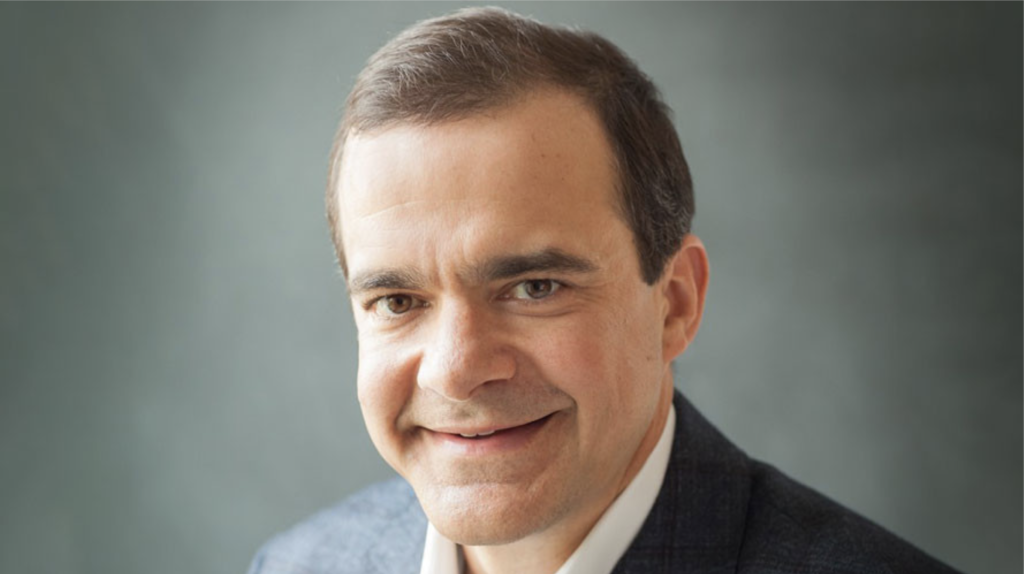 Wilke is one of Amazon's longest-serving executives. He joined the company in 1999 to lead operations and in 2016 was named CEO of the worldwide consumer business. That year, the worldwide consumer business made $124 billion; by 2019 that number totaled $245 billion. In August, Wilke announced he'll be retiring early next year, saying, "It's just time. … Time for me to take time to explore personal interests that have taken a backseat for over two decades." He'll be leaving on a high note: Before he announced his retirement, Wilke helped drive June's $1.2 billion acquisition of autonomous vehicle developer Zoox. —Andrew Blustein
Carmen Rodriguez, chief client officer, Gut, FY 2019 revenue: $40 million (U.S.; source: R3)
Roughly a year has passed since Rodriguez joined Gut, the creative agency launched in 2018 by David co-founders Anselmo Ramos and Gaston Bigio. In that time, she's helped the startup shop win seven clients and has had a hand in the agency's diversity and inclusion efforts: In its Miami office, 51% of employees are women, and 13% are Black. "It has been quite a journey for me and the team," she says. "Being able to create an agency from scratch is a dream come true." In the past year, Gut has been named agency of record for both Popeyes and Philadelphia Cream Cheese and recently created meditation app Headspace's first TV commercial. On the numbers front, Rodriguez says the shop, which also has offices in Buenos Aires and São Paulo, has doubled its revenue from 2019 and outdone its projection for 2020. —Minda Smiley
Rachel Bogan, partner, product management, Work & Co, FY 2019 revenue: $78 million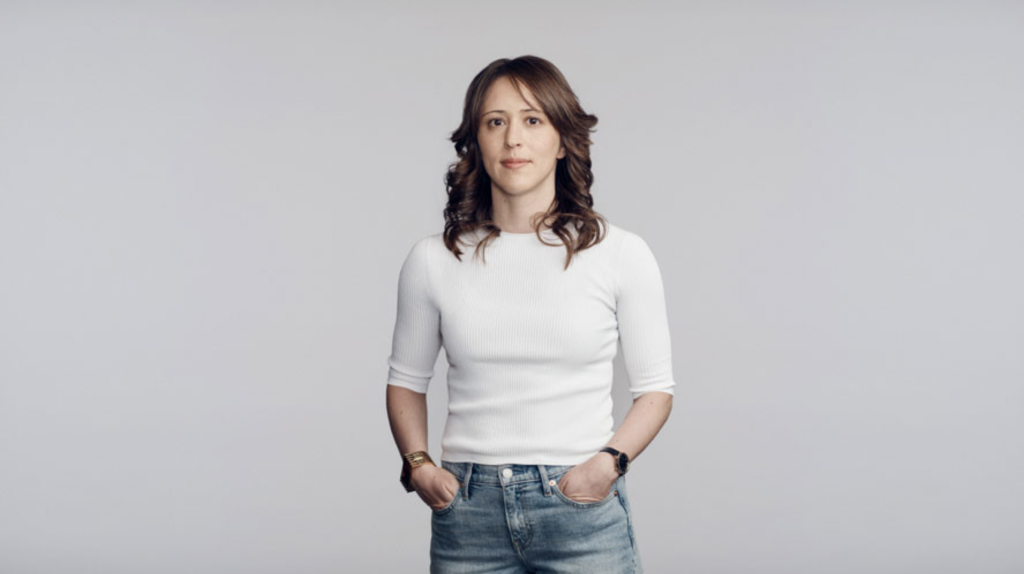 Bogan has accomplished a lot in her more than five years at Work & Co—from building the agency's global product management discipline, which represents 20% of its overall business, to being named partner in 2016 while seven months pregnant. This year alone, she helped close millions of dollars in business, giving the agency a boost and protecting it from pandemic-induced layoffs and furloughs, and her team has completed more than 30 projects. She also oversaw the acquisition of data, analytics and SEO firm AKDM. "In Covid times," she says, "clients are really starting to understand the role of digital products like mobile ordering apps and ecommerce platforms and recognizing they are important as an extension—or replacement—for core revenue streams." —M.S.
Emma Armstrong, president, FCB New York, FY 2019 revenue: $90 million (source: R3)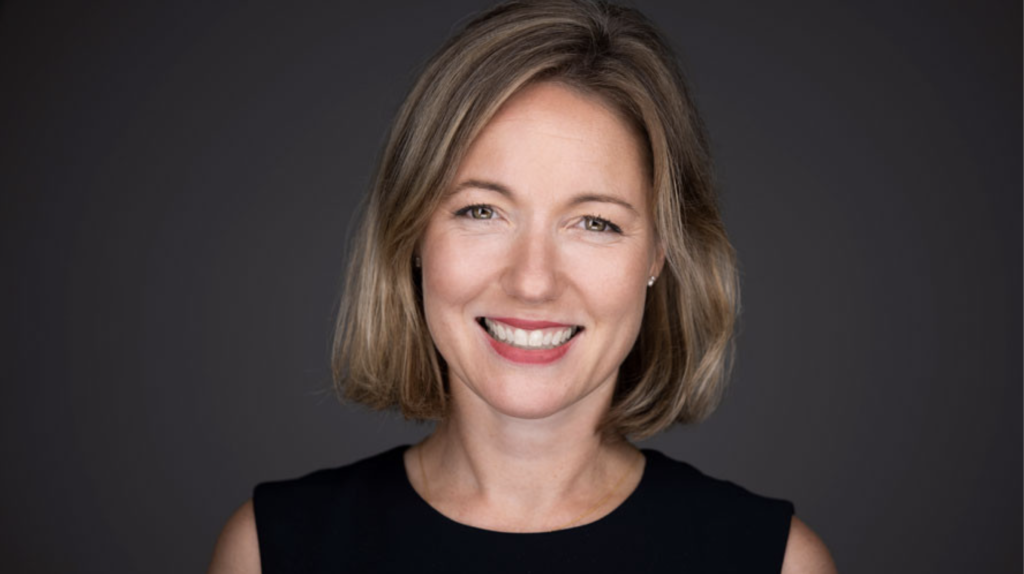 Armstrong left iCrossing last year to become president of FCB New York, and under her leadership, she says the agency's headcount has increased more than 50% since January 2020. On the leadership level, she brought on Yoonjung Crosby as chief talent officer and promoted Gabriel Schmitt to co-chief creative officer. FCB New York has also experienced 40% growth year over year, which Armstrong attributes partly to its "100% pitch record" in 2020 that's resulted in four new business wins. Recent notable work includes two Super Bowl spots for Michelob Ultra, as well as a Burger King campaign that encouraged people to order in during quarantine. "Even without the multiple challenges of 2020," says Armstrong, "I'd be so proud of the team and the culture that we're building." —M.S.
Sean Scott, vp, Amazon Scout, Amazon, 2020 Q2 revenue: $55.4 billion (North America net sales)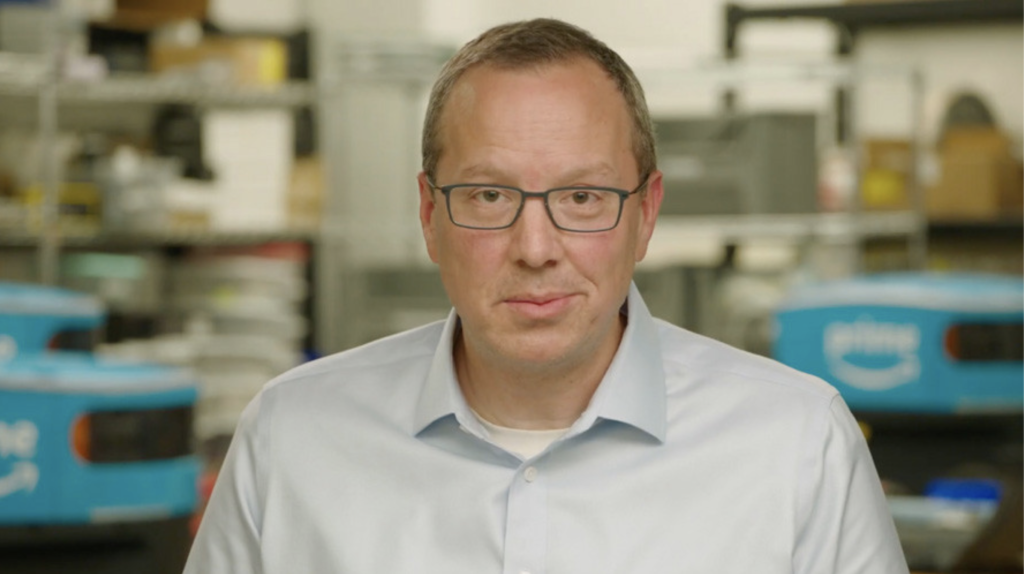 Scott leads development of Amazon's autonomous delivery unit, Scout, which launched in January 2019. Trial deliveries of the roving blue robot started in Washington near Amazon's headquarters and later extended into the Irvine, Calif., area, but this summer Scout went south. As of July, Scout now operates in Atlanta and Franklin, Tenn., helping Amazon bolster its delivery ranks during a pandemic that's seen deliveries skyrocket, all while maintaining social distancing. Developing Scout is also one of the steps Amazon is taking to reach net zero carbon emissions by 2040. —A.B.
Marcel Marcondes, CMO, Anheuser-Busch, Anheuser-Busch InBev, FY 2019 revenue: $52.33 billion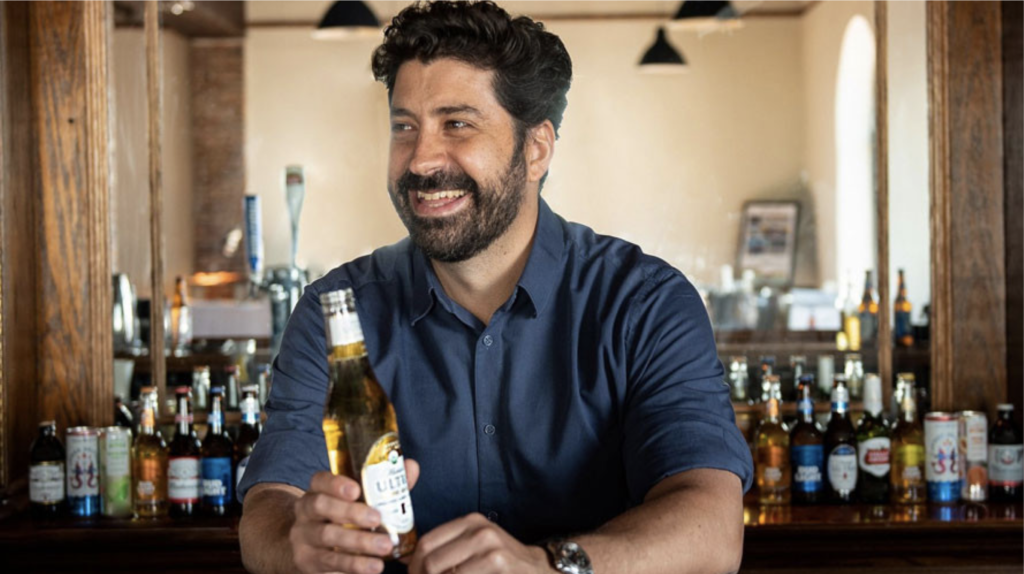 Less than two weeks after the White House declared Covid-19 a national emergency in mid-March, Anheuser-Busch had reallocated its sports sponsorship dollars to the American Red Cross and helped turn empty stadiums and arenas into temporary venues to donate blood. So far, the company has facilitated more than 50 blood drives and collected enough donations to potentially save the lives of more than 15,000 people. The beer giant is showing its nimbleness in more ways than one. Its hard seltzer portfolio, led by Bud Light Seltzer, is seeing more than 600% growth. "You'll continue to see our brands innovating and pushing to deliver on what consumers want," says Marcondes. "That means we're going to take action and not just deliver messages." —P.H.
Tiffany Rolfe, evp, U.S. CCO, R/GA, FY 2019 revenue: $350 million (estimate, U.S.; source: R3)
Every nine years, R/GA goes through a round of significant reinvention, teeing the agency up for a new future. In process now, the redefinition includes a pandemic and racial crisis that are forcing deeper introspection. Rolfe is coming up on two years at the legendary shop and is helping to build this new era, especially related to talent and craft. "Releasing our internal data to the world was a critical moment that gave us a public starting point and unveiled, for many people at R/GA, the depth of our inequities as an industry," she says. The result is a group called the Creative Diversity Coalition, serving as an important checkpoint for the agency's output, flagging work that could be perceived as insensitive or containing racial stereotypes. Feedback comes from a rotating group of contributors in real time, and the data is shared companywide. The goal is to teach people how to craft equitable creative and, says Rolfe, "hopefully render the group obsolete" over time. —D.Z.
Justin Schuh, engineering director, Google Chrome, Google, 2020 Q2 ad revenue: $29.867 billion (Google)
Google Chrome, by far the market's leading web browser, has made changes to online tracking and data usage that have shaken the digital advertising industry to its core. In January, Chrome announced it will phase out third-party cookies by 2022, and now Schuh is leading efforts to build viable alternatives to support the open web, which largely is ad supported but in a privacy-first way. Schuh's main project is the Privacy Sandbox, which develops standards and tools to ensure people's data is used safely and correctly. Chrome has also begun its heavy ads protections, which block ads that take up too many resources. It's also introduced trust tokens, a first step in testing post-third-party cookie solutions. "The unique challenge with the Privacy Sandbox," says Schuh, "is that we still need to preserve all the content that makes the web so great, which means providing new, privacy-preserving ways for use cases like advertising to work on a web with much more robust privacy guarantees." —A.B.
Jean-Michel Lemieux, chief technology officer, Shopify, FY 2019 revenue: $1.58 billion
Shopify powers more than 1 million businesses online. Its all-in-one platform plays an important role in helping companies across the globe as ecommerce has become a crucial component of economic activity amid measures to prevent the spread of the novel coronavirus. Lemieux and his tech team have overseen the smooth running of the ecommerce platform, which powers up to $319 billion in economic activity globally. At the height of the pandemic, the CTO tweeted that activity on the platform reached a "Black Friday level of traffic every day," leading to a surge in the publicly listed company's stock price and indicating the crucial role Lemieux's team plays in the ongoing economic recovery. Prior to this, Shopify was named Best Ecommerce Platform as part of the inaugural Adweek Retail Awards in recognition of its success in powering online sales for brands including Allbirds and Kylie Cosmetics. —Ronan Shields
Jen Wong, chief operating officer, Reddit, FY 2019 ad revenue: $119 million (eMarketer estimate)
Advertisers are starting to warm to Reddit in an era when marketers are beginning to consider brand safety and the defunding of misinformation as core to their brands' mission. In 2019, the social network inked a deal with Oracle to shore up brand safety on the platform whose user base jumped 30% in 2019. "We know brand safety is important to advertisers and that they have different degrees of needs based on their brand and campaign strategy. … We were able to offer advertisers a first-of-its-kind ability to control brand safety settings and inventory types with our partners Grapeshot ODC," says Wong. The importance of brand safety was further illustrated this year during the Facebook advertiser boycott with rival social media offerings likely to benefit as a result, and eMarketer forecasting Reddit's ad sales will grow by 52.4% to $181.3 million. "We're very focused on proving Reddit's value for advertisers. Our growing marketing sciences team is focused on quantifying Reddit's reach and role in our users' purchase journey," she says. —R.S

This article was originally published on Adweek. You can view the original article at https://www.adweek.com/brand-marketing/the-adweek-50-media-marketing-and-tech-leaders-who-delivered-the-goods-despite-trying-times/?itm_source=parsely-api