Unilever CEO says company 'fully committed' to Israel amid Ben & Jerry's backlash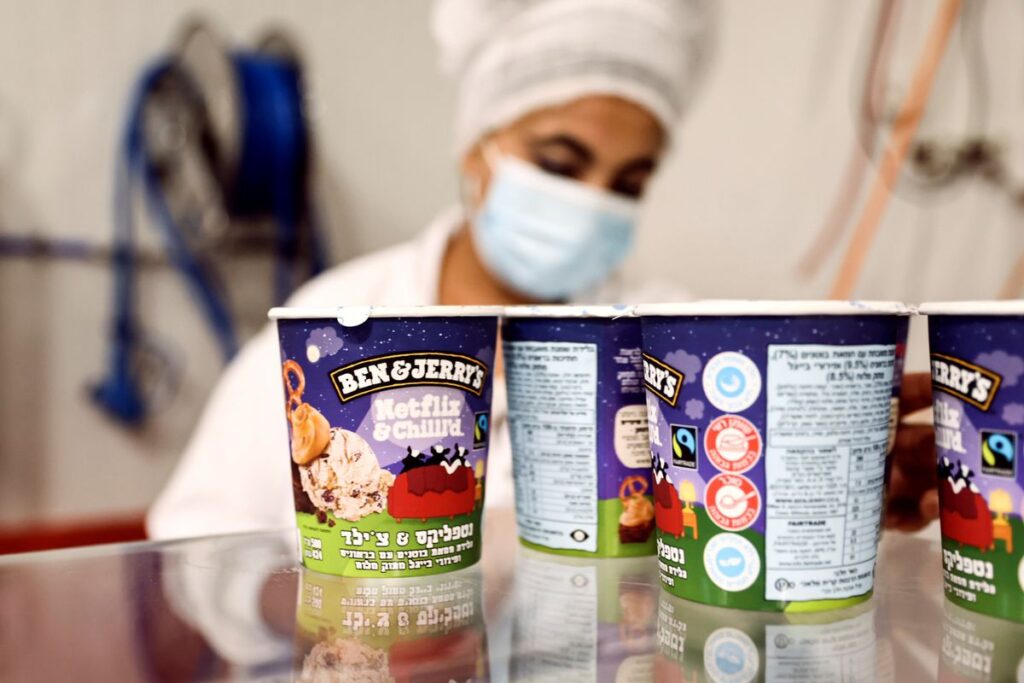 Unilever on Thursday sought to distance itself from the controversial decision of its subsidiary Ben & Jerry's to end sales of its ice cream in occupied Palestinian territories, with the company's CEO, Alan Jope, telling investors Unilever is still "fully committed" to its business in Israel.
"If there's one message I want to underscore … it's that Unilever remains fully committed to our business in Israel," Jope told investors during an earnings call on Thursday morning.
Jope added that the decision was made independently by Ben & Jerry's. "This was a decision that was taken by Ben & Jerry's and its independent board in line with an acquisition agreement that we signed 20 years ago," said Jope.
Under its purchase agreement with Ben & Jerry's in 2000, Unilever respected the ice cream giant's desire to maintain broad independence over its social justice policies.
But Jope gave no indication that Unilever would pressure Ben & Jerry's to reverse its decision to stop supplying its products to Israelis beyond Green Line.
Unilever remains fully committed to our business in Israel.
Ben & Jerry's announced on Monday that it will end sales of its ice cream in "Occupied Palestinian Territory" when its licence agreement expires at the end of 2022.
Although Ben & Jerry's will no longer be sold in the occupied West Bank and contested east Jerusalem, it will continue to be sold in Israel "through a different arrangement". The company said it will update customers on those details in the future.
The announcement is one of the strongest steps by a well-known company against Israel's settlements, which are widely seen by the international community as illegal.
The Israeli government condemned the decision. Prime Minister Naftali Bennett's office issued a statement earlier this week which said the Prime Minister had spoken with Alan Jope and raised concern about what he called a "clearly anti-Israel step."
It added that the move would have "serious consequences, legal and otherwise, and that [Israel] will act aggressively against all boycott actions directed against its citizens."
Ben & Jerry's is not the first company to find itself tangled in controversy over business in the occupied Palestinian territories. In 2018, home-rental company Airbnb announced that it would no longer list properties in West Bank settlements.
Israel condemned the move and eventually pressured Airbnb into canceling the decision.