Vintage Ads: Cadbury Crunchie – Exciting Biting (1959)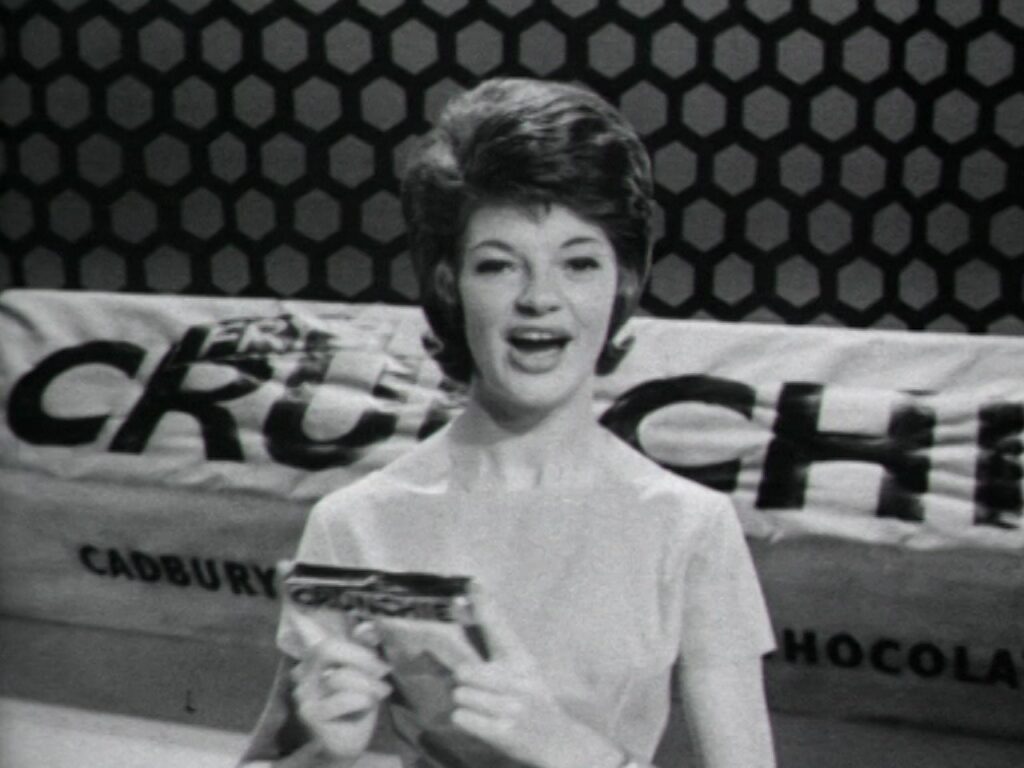 This is a 30-second black-and-white television advertisement from 1959 for Cadbury's Crunchie chocolate bar.
It features a group of performers, each holding a Crunchie bar, in a studio with a large Crunchie bar prop. They dance and mime to a song about Crunchie.
A male voice-over describes the bar and we see the product both in and out of its wrapper. The price of the bar – one shilling – appears in the final shot.