As Events and Meetings Go Hybrid, Can Real-Time Sentiment Analysis Help 'Read' the Room? – ADWEEK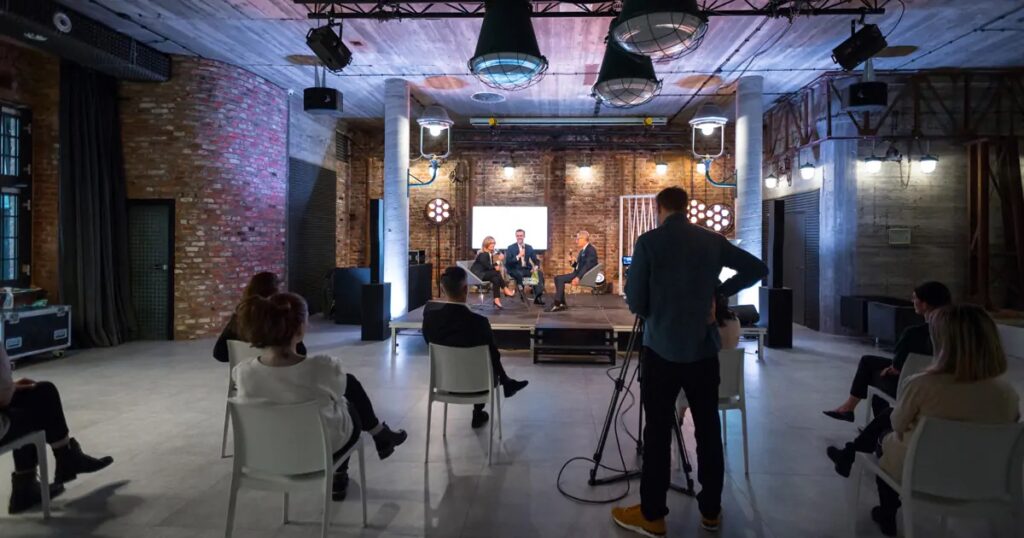 Even as concert venues and business conferences have tentatively welcomed back audiences in person, the virtual world of meetings and metaverses isn't going anywhere.
The reality of hybrid gatherings' staying power is what led a former head of location-based marketing companies to focus on creating a software operation that allows organizers to know how well their presentation was being received on desktops.
The new company is called Read. Its founding comes nearly a year after digital advertising veteran David Shim stepped down as CEO of Foursquare.
The premise of Read is no one wants to participate in a boring meeting or an unengaging event. In front of a live audience, it's easy to read the room; are people nodding their heads or looking at their phones? Are they leaning forward or just leaving?
The Read Dashboard, which plugs into the usual video conferencing platforms such as Zoom, Google Meet, Microsoft Teams and WebEx, tracks attention. It measures screen activity as well as talk time by all participants. Those who don't want their attention span tracked can opt-out, Shim noted.
'Waze for meetings'
"Bad meetings waste time and impact morale, yet studies show at least half of meetings are classified as unproductive," Shim, who serves as Read's co-founder and CEO, told Adweek. "Read Dashboard is 'Waze for meetings', providing real-time transparency for meeting leaders and participants to understand how the meeting is really going."
Prior to joining Foursquare in June 2019 as president, Shim was CEO of Placed, a location data provider that he founded in 2011. Snapchat acquired Placed in June 2017, and Foursquare closed its acquisition of Placed from Snap Inc. in June 2019.
Shim's reputation and connections already give Read some advantage. Investors who supported Read's $10 million seed round include Shim's former colleagues at Snap. Agency executives who used to work with Placed and Foursquare have also endorsed Read's software product.
"It was an easy decision for me to invest in Read," said Imran Khan, CEO at Verishop, formerly CSO at Snapchat. "Read Dashboard introduces the chief meeting officer: rather than a person, it's a service that is responsible for providing insights to create an effective virtual meeting experience. With over half a billion daily active participants in virtual meetings, MeetingTech is a nascent space with room to run."
The future of agency work
Looking back at recent live events innovations, Shim compares Read to the use of Twitter feeds being displayed on a large screen. While checking commentary from the stage can provide some interesting interactions, for the most part, it's distracting. And comments can be misleading, as they're representative of only a small group of attendees at best. Read's tech promises to take in the attention of the entire group.
For the most part, Shim is also positioning Read as an ad industry tool to help companies as they navigate the fitful attempts to "return to the office." Agency work has traditionally depended on close collaboration. But the continued crisis regarding anything "in-person" has disrupted those "back to normal" aspirations, particularly among agencies.
Shane Atchison, CEO at Wunderman, said Read appears to be a solution to the work from home/return to office divide.
"As the workplace goes hybrid, leaders need the ability to gather feedback at scale," Atchison said. "Read is building the tools to support Feedback 2.0, where the Read Dashboard acts as a platform for leaders to be more equitable, recognize sentiment at scale, and create an opportunity for continual feedback and learning."
This article was originally published on ADWEEK. You can view the original article here.