Bitcoin plunges after Tesla suspends use of cryptocurrency to purchase vehicles, citing climate concerns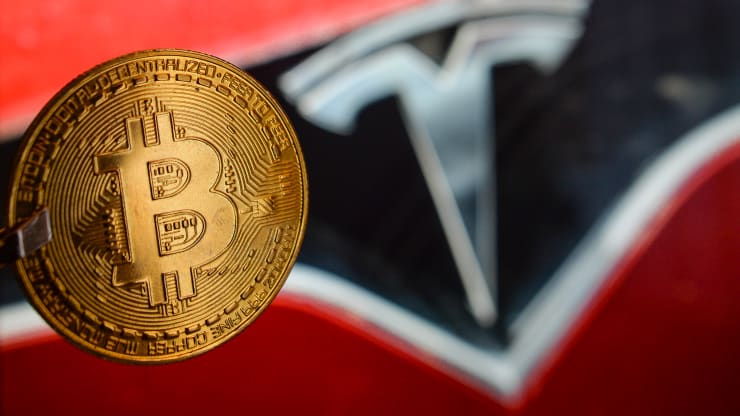 Tesla has suspended the use of bitcoin to purchase vehicles, chief executive officer Elon Musk said in a tweet on Wednesday, citing concerns about the use of fossil fuel for mining the cryptocurrency.
"We are concerned about rapidly increasing use of fossil fuels for Bitcoin mining and transactions, especially coal, which has the worst emissions of any fuel," Musk said in a note posted on Twitter Wednesday. "Cryptocurrency is a good idea on many levels and we believe it has a promising future, but this cannot come at great cost to the environment."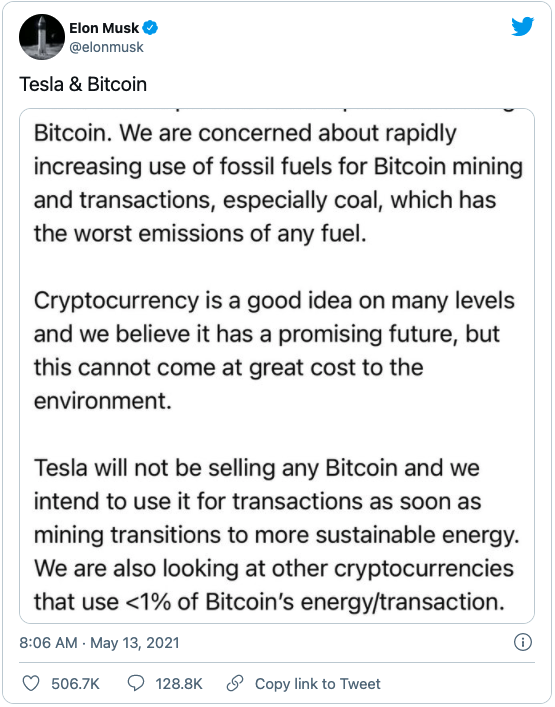 Bitcoin, the world's biggest digital currency, fell more than 7 per cent after the tweet and was trading at US$52,669.
Musk said Tesla would not sell any bitcoin, and intends to use bitcoin for transactions as soon as mining transitions to more sustainable energy.