Brand Loyal vs. Price Loyal: How Customers Perceive Brand Value – Brandingmag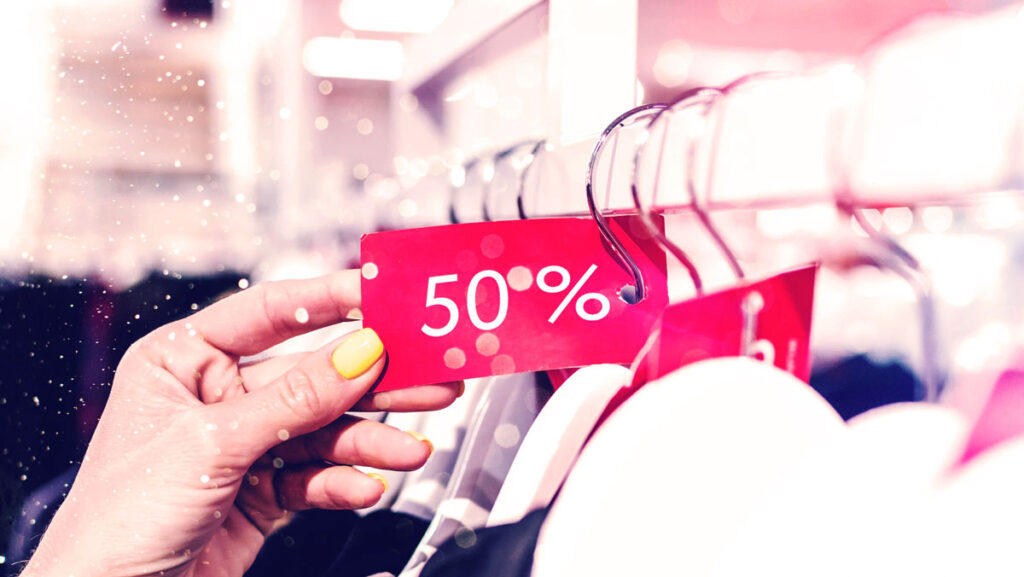 Perception is not always reality — this is especially true with regards to customers, as some are brand loyal and others are price loyal.
Understanding the difference between these two types of customers and identifying them early on can help when creating your company's marketing strategy. This is beneficial as 1) it will allow your company to build relationships with brand-loyal customers; and 2) not heavily rely on price-loyal customers, who only shop during sales.
Brand-loyal customers
While every customer has their reason for being loyal to a specific brand, I wanted to focus on something other than those fuzzy feelings that are obvious and not so obvious, just like the ones associated with Apple products.
For more and more consumers, it is no longer about what they buy, but what they buy into. Meaning, more consumers are looking to spend their money where their values lie.
Food companies are a perfect example. In recent years, more consumers' tastes are shifting due to the rise in valuing health, causing the purchase of healthier food options. This change in cultural values includes an interest in minimally processed packaged foods and options for consumers, with special diets and ingredients they can pronounce.
We can also look to other business sectors like fashion, where customers are moving away from fast fashion because of its negative environmental impact. Brands like Everlane are logistically transparent, which piques the values of the environmentally conscious customers and those looking for high-quality staple items.
Not all customers make purchases because of the aforementioned reasons. While some value how products are made, what the products represent, and the specific company making the products, not all customers will value products and services equally or as heartily as brand-loyal customers – and definitely not enough for them to pay full price.
Price-loyal customers
There is nothing wrong with a bargain hunter, but they are most likely not your ideal customer. You cannot avoid these customers – and you should not try to.
Everyone wants a deal but it is important to spot these customers when interacting with them (no matter the medium). As long as you can identify price-loyal customers and understand their spending limitations.
More importantly, identifying them earlier on will help you figure out how their spending patterns affect your company's short-term and long-term marketing strategy. Doing the aforementioned will help you save time and even marketing dollars.
These customers make excuses not to buy, usually in an indirect manner. From a digital perspective, you track them and note that they only frequent the sale section of your website. Assuming you have built your buyer personas out, you can improve how you manage your marketing strategy and avoid trying to upsell to these bargain hunters.
You might ask: Why not try to upsell?
Well, for example, why would you market high-ticket products or services in the $5,000 range to a customer that has made less than $200 in purchases in the last fiscal year? In a digital retail setting, this type of customers purposefully leaves items in their cart until you send them an email for a coupon.
Trying to appeal to price-loyal customers might have short-term advantages, but in the long run, this strategy can be detrimental to your company. I have seen salespeople fight hard with these customers, to the point where they sold a product too close to its production price. In the end, this did not benefit the company because they did not make a profit and the low-price customer did not purchase anything else.
Having a short-sighted sales strategy clearly does not always work. It is best to build relationships with customers that are loyal to our brand.
Let's examine a fashion retailer that has attempted to appeal to price-loyal customers, J. Crew. While the company has had financial issues in the past few years and recently filed for bankruptcy, the brand had a strong following. Those that couldn't afford to shop there, aspired to.
But times have changed.
Customers now have more options than ever. J. Crew has struggled with the ability to grab the attention of those who have the purchasing power to obtain their clothes, amongst a sea of options. J. Crew's constant sales have negatively affected the brand, both for investors and former patrons. While not all of their products are heavily discounted, it does affect how customers perceive their brand.
The solution to J. Crew's problem and other companies trying to appeal to price-loyal customers is to stop appealing to them.
Brand versus price
You can tell the difference between a brand-loyal customer and a price-loyal customer based on your interactions with them and their purchase history. While not all customers will fall into these two categories neatly, it is a great way to help filter out customers that fall into your negative buyer personas (or customers you would prefer not to do business with).
Doing business and interacting with customers that value and respect your brand benefits the overall health of your organization and your marketing strategy. While it may be difficult to hold oneself back from attempting to appeal to price-loyal customers, it is best not to rely on them as they tend not to value or respect your brand as the brand-loyal customers do.