Snapchat isn't just for teens anymore. Now it needs to make some real money – CNN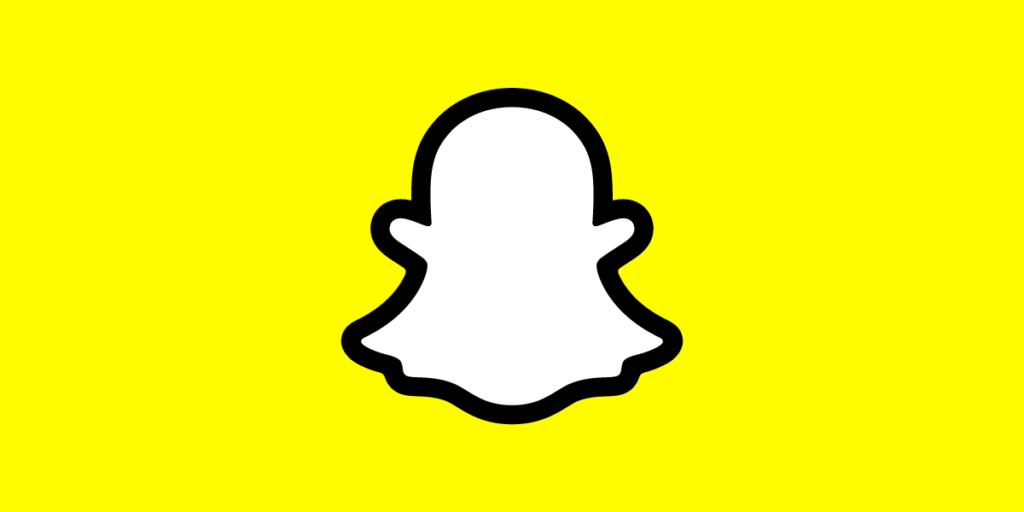 When Snapchat announced last month that it had reached 5 million paying subscribers for its Snapchat+ service, it seemed like a stunning achievement. The milestone marked the halfway point to the 10 million subscriber number that CEO Evan Spiegel had just months earlier identified as a "medium-term" goal.
The service's success in just 15 months after launching proved that despite Snapchat's reputation as an app used mainly by teens, users are willing to cough up money for a premium experience on the platform. At 5 million subscribers paying $3.99 per month, Snapchat+ is set to earn around $239 million in annual revenue.
That subscriber number is just a fraction of its overall user base of Snapchat, which has quietly become one of the world's fastest-growing social platforms. As of the end of June, it reported 397 million daily active users — more than X, the platform formerly known as Twitter. The company's challenge now is figuring out how to successfully monetize those users to turn around a streak of disappointing financial results. When Snap reports earnings next week for the quarter ended in September, it's expected to post its third consecutive revenue decline.
Despite having invented some of the most important social media features over the past decade — stories and filters — Snapchat is often thought of as an app mainly for young people with less reach and cultuiral relevance than rivals like TikTok, Instagram and Facebook. But Snapchat's user growth suggests that the app remains among the most dominant platforms, even as (and perhaps because) it's charting a different course from most competitors. As other platforms increasingly lean into discoverability and showing users entertaining content from people they don't know, Snap remains focused on its longtime strategy of connecting users with their real-life social circle.
"At the end of the day, you have a better time connecting with the people you care about most, and we want to make sure that those connections are enduring and that we can provide experiences to enhance them," Jack Brody, Snapchat's vice president of product, told CNN. "By focusing on that, we feel like we're solving problems that real users face every single day, and creating real, differentiated value."
Still, revenue growth hasn't kept pace with those user gains. In the first six months of this year, Snap's sales dipped more than 5% compared to the year-ago period, and it posted an operating loss of $769 million. Snap's (SNAP) shares are down more than 11% since this time last year.
The sales declines come as Snapchat, like other platforms, works to update its advertising business to cope with changes to Apple's app tracking policies. And it comes as the company funnels money into innovations in artificial intelligence and augmented reality.
Snap has also faced lawsuits from parents alleging the app contributed to their children's mental health struggles or enabled them to buy illicit drugs, with sometimes fatal outcomes. (Snapchat says it has a range of safety features to protect young users, including restrictions on friend suggestions and requests from strangers, default privacy settings and parental oversight options.)
Still, analysts say Snap's user growth continues to represent a major opportunity for the company.
"In my view, there's significant value for a company that's growing its installed base at this level," said Angelo Zino, senior equity analyst at CFRA Research. "At the end of the day, when you think about advertisers, they want to go where the eyes are."
Real-life social circles
Snapchat gained popularity following its 2011 launch for the ability to send disappearing photos to friends, with the option to add silly filters. Two years later, Snapchat launched Stories, where users could share a series of photos and videos to all of their friends that would be viewable for only 24 hours, creating demand for more spontaneous, ephemeral types of content across social media.
Since then, Snapchat has continued to expand, adding features like a "Discover" section with public content and the Snap Map, where users can see their friends' locations and public posts from popular locations. The company has also invested in more ambitious, experimental projects like a selfie drone, which it discontinued following mass layoffs last year, and AR glasses, investment in which has also been scaled back.
But its core mission is to allow users to have more private conversations with their friends. And that's fueled an ongoing boom in its user numbers. Snapchat has grown its user base by more than 10% year-over-year for the past 16 consecutive quarters.
"That interpersonal and small group focus is really important and appealing especially to younger social media users who don't want to broadcast their entire lives to mass audiences," the way they would on TikTok or Instagram, said Jess Maddox, an assistant professor at the University of Alabama who researches social media platforms and internet popular culture.
Aiming to overtake TikTok
Snapchat says that much of its daily user base is distinct from other platforms, according to a study of 10,000 users conducted on Snap's behalf by market research firm GWI during the first half of 2023. The group found that 43% of the people aged 16-64 who used Snapchat did not use TikTok, and more than half of daily Snapchatters in the same age range were not using YouTube on a daily basis.
"Snapchat was really kind of created as an antidote to traditional social media," Brody said. "This was a platform for connecting with your closest friends, not everybody you've ever met … and because of that, people come to Snapchat for a very different reason than why they go to other platforms."
Market research firm Insider Intelligence estimated in a June report that Snapchat would overtake TikTok as the fastest growing platform worldwide as of the end of 2023. Already, parent company Snap said at its February investor day that it has 150 million monthly active users in North America — a figure that mirrors the number of users that TikTok says it has in the United States (although TikTok did not specify how often those users are interacting with the app).
A major portion of that growth is coming from outside of the United States. Snapchat has, for example, made a big push into India, following the country's TikTok ban in 2020. Users from outside of North America and Europe now make up more than half of Snapchat's daily active user base and grew at a rate of 25% year-over-year in the second quarter of 2023, compared to 14% overall daily active user growth.
Can Snap monetize those users?
Snapchat's task now: making a meaningful profit from all of those users.
"The biggest reason [for its financial challenges] is that when you think about Snap, they are largely a messaging platform, and it is extremely difficult … to monetize messaging platforms," CFRA's Zino said. Other major tech companies that operate messaging platforms, including Meta and Apple, don't count on those services to generate significant revenue, if any.
What's more, advertisers are increasingly looking to invest in so-called "direct response" advertising where users are immediately prompted to buy a product — advertising that is much more easily done on a platform like Instagram where users are already often discussing specific products and it's easy to link to an advertiser's website or push users to buy directly on the platform's e-commerce section. Snapchat, by contrast, has traditionally leaned more heavily into brand awareness, said Scott Kessler, global technology sector lead at research firm Third Bridge, although the company now also gets the majority of its revenue from direct response ads.
"While there still is brand advertising online for sure, I think that there are a lot of challenges and a lot of conversations about what this looks like going forward," Kessler said. "Snap is in a uniquely challenged position because of its historical focus on brand advertising."
Snapchat has also placed a greater emphasis on user privacy than many of its peers — a boon to users but a challenge for advertising, Kessler noted.
Engagement time on Snapchat may also play a role — the app has the lowest user time spent compared to social media peers, likely owing to its focus on messaging rather than endless scrolling through content, according to market intelligence firm SensorTower. The average Snapchat user in the third quarter of 2023 spent just 19 minutes per day on the app, compared to 103 minutes per day on TikTok, 60 minutes per day on Instagram and 28 minutes per day on X, SensorTower data shows.
But Snapchat says its users are checking in on the app regularly — 40 times a day on average in the United States, according to Brody.
Spiegel said during Snap's July earnings call that following its restructuring last year, which cut 20% of its staff, the company is investing heavily to improve its direct response advertising business. He added that the company's active advertisers were up 20% year-over-year.
And Brody says those investments should enable the platform to better capitalize on its user base.
"At the end of the day, digital advertising is built on reach and engagement, and we have been growing both steadily," he said. "It's been a transition year for us in terms of really rebuilding a lot of the foundational pieces of our ad platform and we're seeing some really promising signs there. And these ad platforms improvements will allow us to truly capitalize on this opportunity … in the future."
.
This article was originally published on CNN. You can view the original article here.