Toblerone to remove Matterhorn logo from packaging due to 'Swissness' laws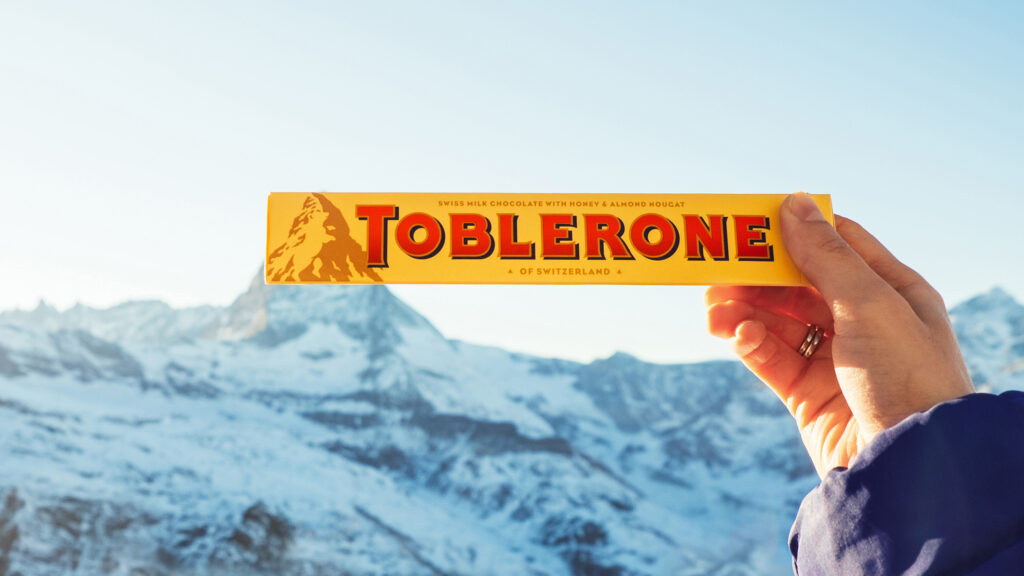 Toblerone will remove the Matterhorn mountain peak from its packaging when some of the chocolate bar's production is moved from Switzerland to Slovakia.
The image of the 4,478m (14,692 ft) mountain will be replaced by a more generic summit, said the confectionery brand's US owner, Modelēz.
"Swissness" legislation introduced in 2017 prohibit the use of national symbols to promote milk-based products that are not made entirely in Switzerland, and require at least 80% Swiss raw materials for other food products.
Research has indicated that certain products labeled as "made in Switzerland" are sold at a premium of 20% compared to similar items from other sources, and for luxury goods, the markup can increase to as much as 50%.
Modelēz said the new packaging would include a "distinctive new Toblerone typeface and logo that draw further inspiration from the Toblerone archives and the inclusion of our founder, Tobler's, signature".
In 2016, Toblerone courted controversy when it increased the gaps between the iconic triangular chunks in an attempt to reduce costs.
However, due to significant backlash, the company reverted to the original shape two years later.