Transmission Launches State Of B2B Brand Research And Makes First Appearance At Cannes Lions – Global Banking & Finance Review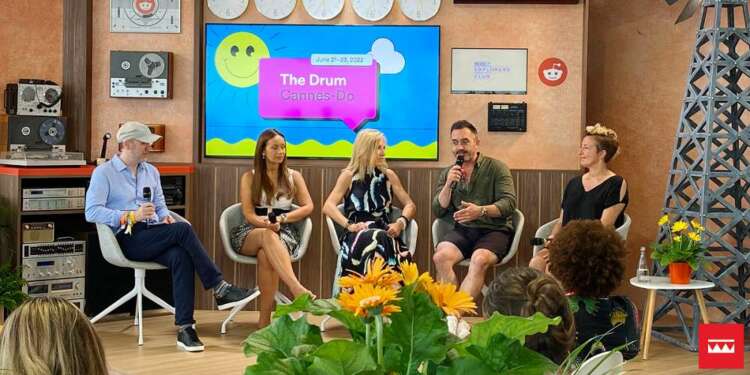 Transmission, the world's largest global independent B2B marketing agency, has launched ground-breaking research to gain key insights, opinions, challenges, and most importantly, priorities of B2B marketing leaders across the world.
Transmission surveyed 500 senior marketing leaders across EMEA, US and APJ to understand:
How B2B brands are currently performing on brand health indicators
The relationship between brand and the boardroom
Key challenges and barriers that marketers have on brand building success
The risk and realities of building a purpose-driven brand
The role of employee insights in brand building
Top brand building priorities for the year ahead
Some key highlights from the research: 
B2B brands are thinking ethically, but not always for ethical reasons: 76% of B2B marketing leaders "feel a lot of pressure" and "some pressure" to take an active stance on societal issues with 66% championing societal causes for "both commercial and ethical reasons". Only 9% build cause-based brands purely "for ethical reasons".
A lack of creativity is impacting brand differentiation: Brand personality, brand stand out, and creativity are the lowest performing brand platform components of respondents,42% state that improving creative stand out and creative identity was the second most important brand building focus area for the year ahead.
Transmission officially launched the exclusive research at Cannes Lions but held an invite-only 'Great B2B Brand Debate' event 12th June at the Transmission office in London. The team welcomed Flavilla Fongang, Brand Experience Futurist and Neuroscience Expert and Stephen Cheliotis, Chairperson, UK Superbrands Council as hosts, with Flavilla Fongang opening the debate by asking the audience and panellists, 'What stops businesses being creative in the B2B space? Panellists, who consisted of:
Philippa Charlton Chief Marketing Officer at Lloyds Register, Daren Bolton Chief Creative Officer Korn Ferry, Hayley Brooksbank CH of Marketing Brand and Communications at Bird & Bird, Alysha Spencer-Pare Head of Marketing at Paycast, Lucy Steers Head of Brand at Hymans Robertson and Andrew O'Sullivan Creative Director at Transmission EMEA, were then presented with key data from the brand research and openly discussed their views on it.
And if the B2B brand debate wasn't enough to get people in the industry talking about the 'State of B2B Brand Building Report', Transmission made their presence known at The Cannes Lions, jointly hosting events with Google, LinkedIn, Bloomberg and The Drum, with opinions from senior B2B marketers including Cisco, Fujitsu, EY, Red Hat and others discussing and debating the research data and sharing innovative opinions regarding their experiences and expertise.
Chris Bagnall, Transmission CEO said, "The reason why we want to talk about the State of B2B Brand Building and put it out there for everyone to see, is because we've recently seen a change in conversations and a real movement around the 'what' and the 'why' when it comes down to prioritising building a brand with our clients and the industry since Covid. We wanted to dig into the detail further and launching at Cannes, with their focus on B2B for the first time ever gave us a great platform for presentation and discussion."
EVENT HIGHIGHTS:
The Google and Transmission event at Cannes dug into the importance of content across the entire customer journey for all stakeholders within a decision-making unit, and the challenges of static content and its lack of searchability and optimisation it can lead to.
Ryan Almond, Global Vertical Marketing & ABM Director, Henkel said: "It's important for customers to read content that's not simply placed on a static PDF, this ensures that not only do they get a more dynamic and immersive experience but also so that we can see and understand the entire customer web journey. Things like how long customers have been on site for, what content they consumed more of and giving them the ability to give us real-time feedback is important. This is a positive feedback loop which then enables us to make iterations to further enhance the customer journey."
Transmission teamed up with LinkedIn's B2B Institute at a live studio in Cannes  where Vanessa Cheal, Head of Brand Services at Transmission discussed elements of the launched research and specifically why Creativity is so central to standing out as a brand, particularly in B2B. The talk also included speakers: Rebecca Hirst, CMO UK, EY & Jon Lombardo, Head of Research at The B2B Institute. View the recording here: https://lnkd.in/gpbn6Rwa
Transmission and the Drum
Transmission and the Drum hosted a live event called "Brand Builders, It's Your Time to Shine". The panel consisted of B2B brand leaders, discussing how brand building is now a strategic priority in the boardroom as CEOs increasingly recognise its value in accelerating growth and competitive advantage. The event also launched Transmission's new 'The State of B2B Brand Building Report', where the panel discussed the data in greater detail. The event explored how B2B brands are performing, the value of brand in the boardroom, and why a lack of creativity is damaging B2B brand success. Speakers included: Andrew O'Sullivan, Creative Director Transmission EMEA, Vanessa Cheal, Head of Brand and Creative Planning, Transmission Europe, Dr Rebecca Swift, Global Head of Creative Insights, Getty Images and Suzanne Kounkel, Chief Marketing Officer, Deloitte.
Transmission's presence at Cannes gave the agency a great platform for launching its global State of B2B Brand research study, with the festival of creativity taking B2B marketing and advertising seriously for the first time on its agenda.
This article was originally published on Global Banking & Finance Review. You can view the original article here.