UK traditional TV viewing sees record decline, Ofcom report says – BBC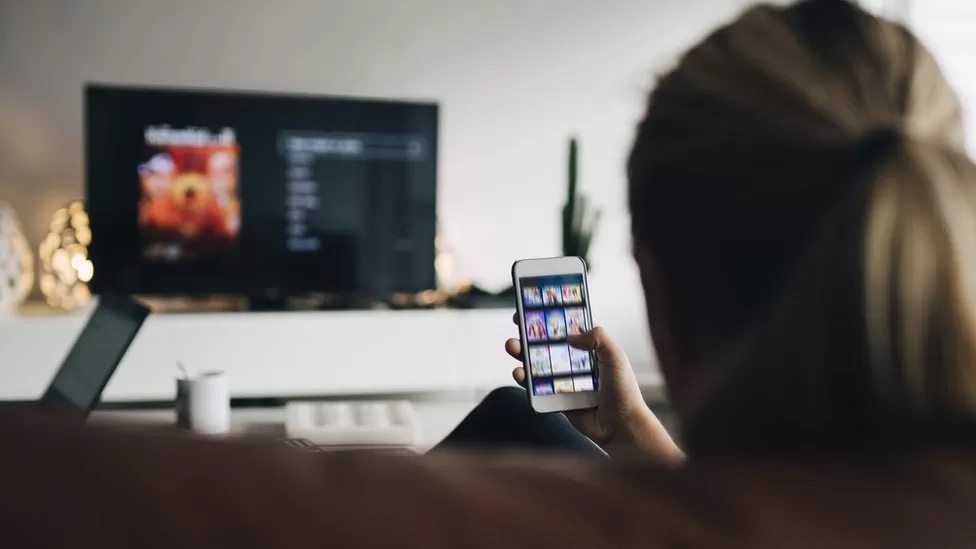 SOURCE:
BBC
Traditional TV viewing in the UK has seen its sharpest ever decline over the past year, according to Ofcom.
The broadcasting watchdog's annual report into viewing and listening habits showed the proportion of people who tune in each week was down from 83% in 2021 to 79% in 2022.
Media Nations 2023, released on Thursday, suggested older audiences are also switching off at the fastest rate.
BBC One continues to have the highest weekly reach of all TV channels (58%).
A BBC spokesperson said: "While long-term trends show traditional viewing and listening forms are declining over time, we are seeing record growth for our digital services with BBC iPlayer streams up 11% on last year, and BBC Sounds plays up 50% from the same period last year.
"So, while the way audiences are consuming content is changing the BBC is leading the response to this, making us well placed for the future."
.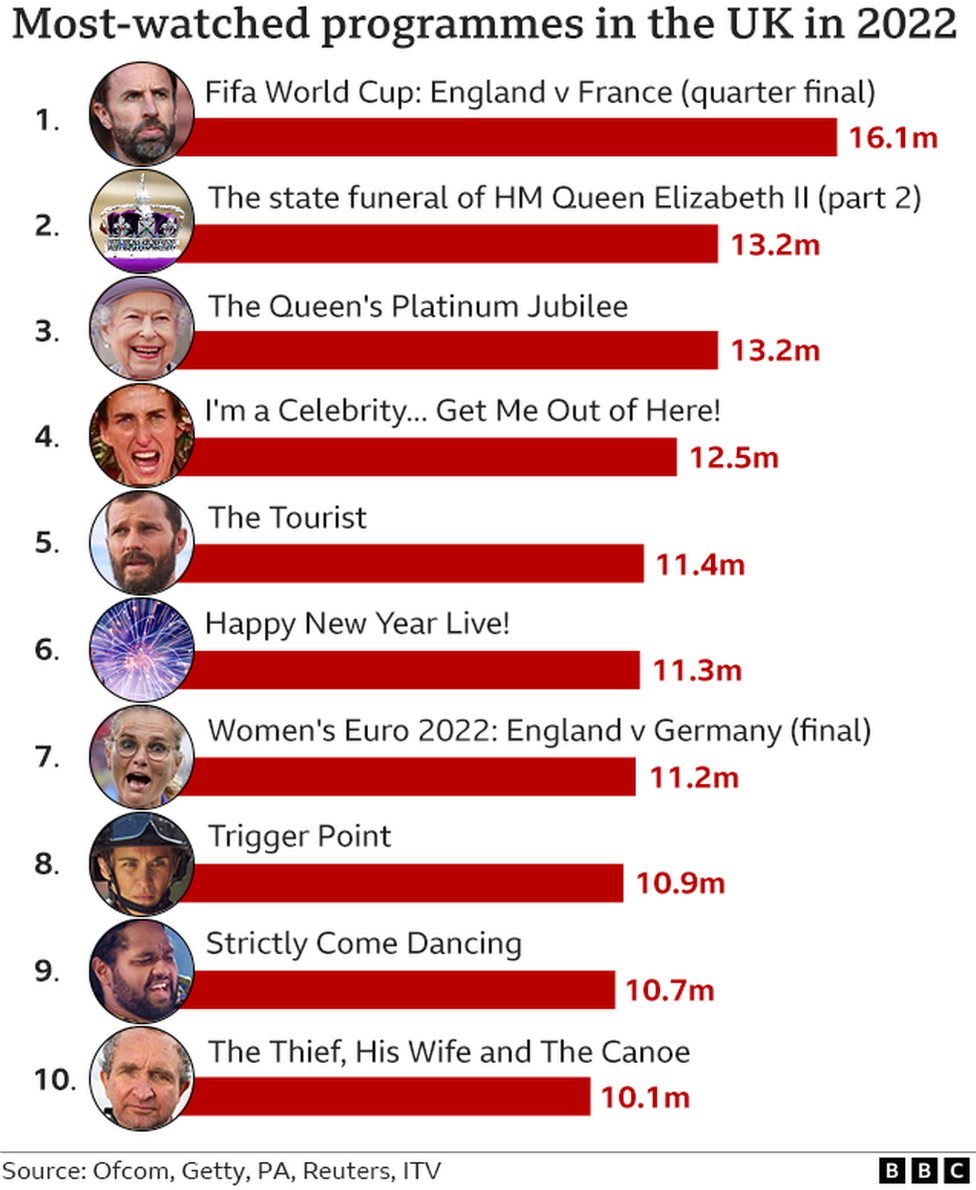 BBC One's figure is still 12 per cent lower than in 2017, as more people leave the telly turned off in favour of streaming shows online on other, more modern devices like laptops, tablets and smartphones.
A similar decline, the report showed, is evident in the average time that viewers spend watching TV every day, down by 12 per cent from two hours 59 minutes in 2021, to two hours 38 minutes in 2022.
And for the first time, there appears to be a "significant decline", it noted, in the average daily broadcast TV viewing among "core" older audiences (aged 65 years old or more).
Older viewers may now be more likely to take up streaming services alongside broadcast TV. Ofcom data suggests that the proportion of online over-64s using Disney+ increased from 7% in early 2022 to 12% in early 2023 although the figures for Netflix (43%) and Amazon Prime Video (37%) were stable compared with 2022.
The overall picture is that take-up of such services appears to be plateauing although the use of video-on-demand services provided by traditional broadcasters continues to grow. ITVX accounted for 10% of ITV's total viewing in the first half of 2023, up from 7% across 2022. BBC iPlayer rose from 14% of the BBC's total viewing to 18% during the same time period.
At the other end of the age spectrum, children and young adults' average daily broadcast viewing has fallen by a significant, if not surprising, 73% since 2012.
Teens and young adults spent an hour a day on the social media platform TikTok, consuming "snackable" short-form content.
Ofcom said the UK's media diet was now more "diverse and fragmented than ever".
One of its directors of research, Yih-Choung Teh, stressed today's audiences have "an 'all-you-can-eat' buffet of broadcasting and online content to choose from", adding that "there's more competition for our attention than ever".
"Our traditional broadcasters are seeing steep declines in viewing to their scheduled, live programmes – including among typically loyal older audiences – and soaps and news programmes don't have the mass-audience pulling power they once had," he said.
"But despite this, public service broadcasters are still unrivalled in bringing the nation together at important cultural and sporting moments, while their on-demand players are seeing positive growth as they digitalise their services to meet audience needs."
'National TV moments'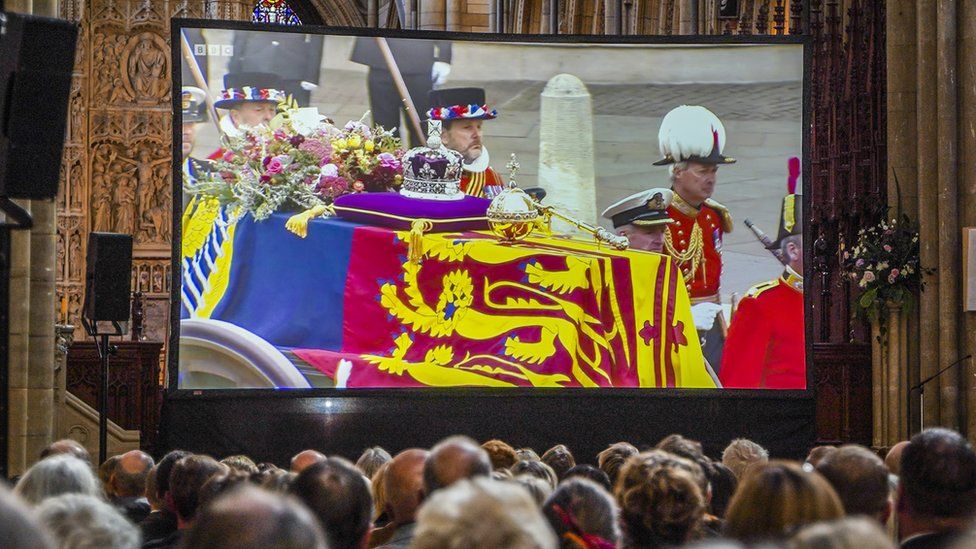 Also notable in the report is the fact that the number of TV programmes pulling in four million viewers or more has halved since 2014.
That said, public service broadcasters – such as the BBC, ITV and Channel 4 – still dominated the most-watched lists due to their coverage of "valued national TV moments".
A spokesman for Broadcast 2040+, which campaigns for broadcast TV and radio to be protected, said: "These services are an important safety net for millions of people who do not have access to high speed internet or cannot afford expensive streaming subscriptions.
"The choice of streaming is great if you have access to this plethora of services and can afford them – but millions don't and can't. That is why it is critical broadcast services are protected in Britain as an affordable alternative to 2040 and beyond."
.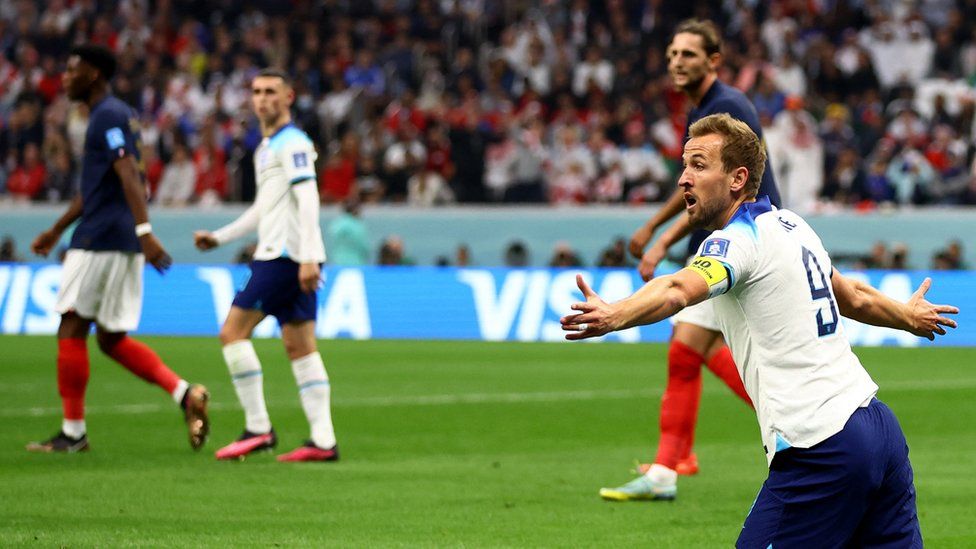 It was also a tough year financially for the broadcast industry. For channels which rely primarily on income from advertising, the downturn in the UK economy in the second half of 2022 saw them face revenue declines. The likes of ITV, Channel 4 and Channel 5 collectively generated £97m less than in 2021.
In fact, spending on all genres across TV fell by 5%, except for news that is, with newly-launched channels such at Talk TV and GB News contributing to news programming investment reaching its highest levels at £189m in 2022, up by 42% on the previous high of £134m in 2021.
Unlike its audio-visual TV cousin, radio continued to prove popular with 88% of people tuning in for an average of 20 hours each week across various formats.
Commercial radio took a 51.4% share of the audience in the first quarter of this year, moving it five percentage points ahead of the BBC.
But people under the age of 35 are now more likely to stream music than listen live.
The report also found that one in five adults listened to a podcast every week, with the medium being particularly popular with listeners aged 25-44, while younger people aged 15-25 appear to be losing interest.
UK consumers spent almost £2bn on music in 2022, with subscriptions to online music services like Spotify and Apple Music accounting for 83% of the total.
The Ofcom report was published on Thursday, the same day as the radio listening figures, which revealed that Radio 2 has lost a million listeners following the exit of Ken Bruce for Greatest Hits Radio.
This new data is yet more evidence the habit of sitting down and seeing "what's on the telly" is in long term decline. Ten years ago, the average evening audience sitting down to watch the evening schedule at around 9pm was about 20 to 24 million people. These days, on a summer Saturday, the number is getting close to half of that.
And it could have been much worse, what has saved TV is the loyalty of its older viewers. The schedules have increasingly dumped anything aimed younger people and doubled down on old reliables.
Outside the big networks the top shows are often repeats of Heartbeat or Last of the Summer Wine. Bargain Hunt is a ratings success but when you look at its 1.6 million regular viewers, it often shows that the number of 16 to 34 year olds tuning in is zero. (Or rather a number too low to register). Love Island is still a youth ratings winner but has been recently dipping under three million viewers.
The biggest shows on British television are for the most part long-established old friends. I'm a Celebrity is 20 years old. Strictly Come Dancing is only a year younger. The two biggest regular weekly shows in the UK are the Antiques Roadshow and Countryfile, both are more than 30 years old.
Of the 4.3 million watching Antiques Roadshow in June, 4.2 million were over 35. The most reliable old faithful, Coronation Street, is eligible for a free bus pass and while it still draws around 5 million viewers, it's a fraction of what it used to pull.
So, the news that older viewers may now be increasingly venturing away from their old habits is extra worrying for the traditional broadcasters and the challenge is multipronged.
The streamers have more money, YouTube has more variety and TikTok has more laughs. Traditional TV is increasingly being reduced to news, quizzes, soaps and events. Its central place in daily life is in rapid decline.
This article was originally published on BBC. You can view the original article here.