Telling The Right Story In B2B: How Big Brands Connect Meaningfully With Customers – Forbes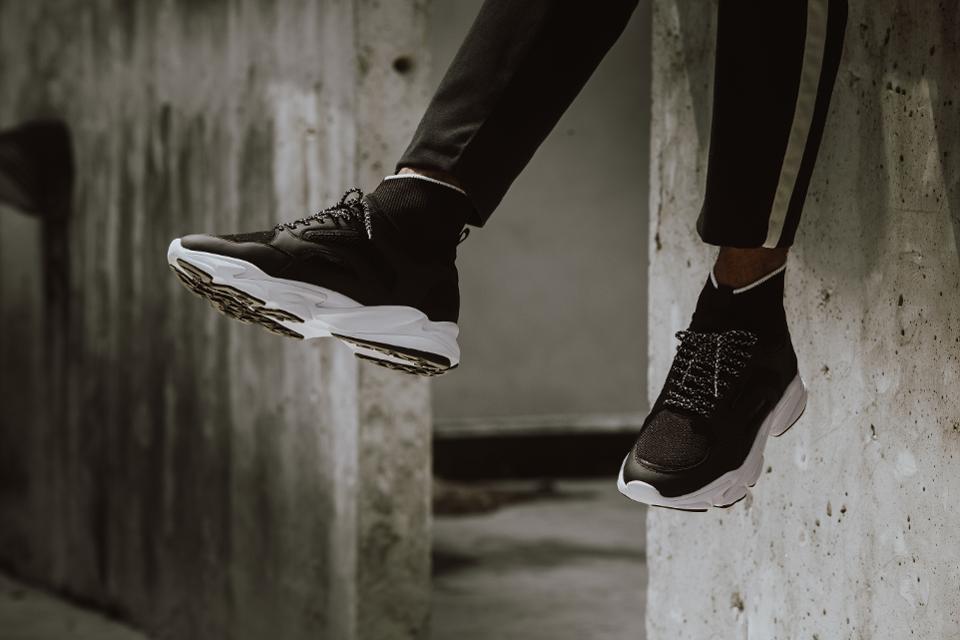 How can you tell a truly engaging story in B2B – from brand to customer?
When thinking of storytelling, especially in B2B, eyes often glaze over and even seasoned marketers offer up the same ideas of connecting with the customer without explaining how. I bring in Brian Glover, Director of Product Marketing for Marketo Engage and several big brands like Foot Locker, L'Occitane, Sprint and TiVo to share their wisdom on making B2B stories shine and create long term relationships that customers will never forget.
"Running promotions with unqualified customers results in one-time purchases from people looking for discounts. It's not a successful long-term strategy for a luxury brand, so we shifted our strategy away from aggressive promotions to a more personalized, targeted approach."  – Anahita Besson, Director, Customer Loyalty at L'Occitane. Discussing the long-term ways of connecting to an audience is a great intro for the confusion with B2B buyer experience.
Goldie Chan: Consumers expect a personalized experience when engaging with their favorite brands. Is the same true for B2B buyers?
Brian Glover: Absolutely. B2B buyers are the same individuals that shop on Amazon or interact with Apple on their mobile phone every day. They expect the same personalized experience they receive from those consumer brands when they are at work. Regardless of whether it's a personal purchase or purchase for work, people are not buying a product or service, they're buying an experience. And that's what B2B marketers should consider when engaging their audiences. Ted Malone, VP of Consumer Products and Services at TiVo said it best when he said: "Whether we're selling to businesses or consumers, the big factor driving a purchase is the customer experience, which extends far beyond a single transaction."
Chan: What makes the B2B buying process more complex than B2C?
Glover: Far too often, people approach B2B buyers as companies, not people, and it's the wrong way to think about it. Sure, the B2B buying journey is much longer than a simple click-to-purchase product, and process if oftentimes more complicated, simply due to having more people involved in the decision. It's important to keep in mind, these B2B buyers are not companies, however. They are individuals who make up a buying team and expect the same personalized experiences they get with consumer brands outside of work hours. This is why account-based marketing (ABM) is crucial to delivering exceptional experiences to B2B buyers.
Chan: In fact, Pawan Verma, EVP and chief information and customer connectivity officer at Foot Locker offers that, "Digital transformation is all about creating connected journeys and experiences, which are much more emotional and engaging. And that goes way beyond providing functional and transactional capabilities to customers. It's much deeper than that."
Chan: Can you explain a bit more about what ABM is and why it is important?
Glover: Account-based marketing (ABM) has become the cornerstone of modern B2B marketing strategies. ABM is about identifying and focusing on the accounts that will drive the most revenue, opposed to more broad-based approaches where you wait to see who engages with you. At Adobe, we have a unique point-of-view on ABM that puts people and experiences at the center of an ABM strategy, allowing marketers to create account-based experiences (ABX) that both delight customers and drive more revenue.
Chan: I have a quote from Wendy Wen, Personalization Lead at Sprint: "The partnership we have with the implementation team is a long-term investment and a highly effective one. They are a bridge between the two worlds and helps us align priorities and timelines. Our close relationship with the implementation team has been one of the main reasons we are able to fully leverage the entire Adobe Experience Cloud stack and very quickly see value from the solutions. This is sort of a secret sauce that has helped our personalization engine shine." So the technology behind ABM can be part of an effective approach to marketing – why do marketers struggle to successfully implement or scale ABM?
Glover: For marketers who haven't implemented ABM, we hear that they get stuck figuring out which accounts to target and also finding the right decision makers in those accounts. Building target account lists shouldn't be a gut decision or require hours of manual work from a marketer. Plus, before a marketer can deliver engaging, personalized content, they need to make sure they are reaching the right people, otherwise they're putting the ABM program's success at risk.
Chan: How are you helping marketers to address these challenges?
Glover: We're announcing two new ABM innovations to Marketo Engage. We're expanding our Account Profiling capability, which uses AI-powered models, to search more than 25 million companies and more than 500 million data points to recommend net new accounts that fit a brand's ideal customer profile, turning weeks of manual work into minutes. We're also announcing an extension to our integration with LinkedIn to help brands find new contacts within those identified accounts because what good is knowing the right account if you don't know the right contacts with those accounts.
Understanding the difference between B2C and B2B, creating a relationship with the customer and listening using AI-powered models is a great way to build a long term story between a great brand and a happy customer.