These Coke Billboards Point You To The Nearest Recycling Bin – AdAge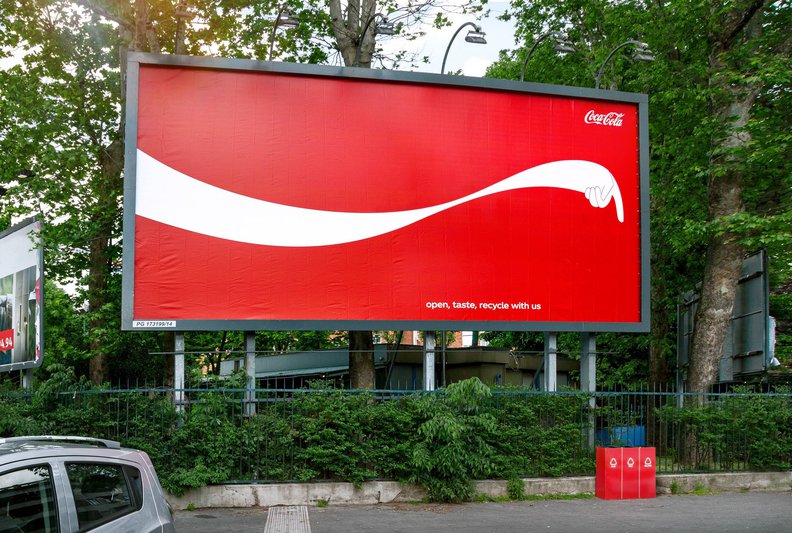 By Ann-Christine Diaz
Coca-Cola is trying to do its part to reduce its contribution to environmental waste.  By 2025, it promises that 100% of its packaging is recyclable and by 2030 it plans to have systems in place to ensure that every bottle or can it puts out will be returned. Until then, however, there are billboards.
A campaign from Publicis Italy turns the brand's iconic swirl into directional signs that point passersby to recycling bins directly below.
The insight behind this was research that found consumers will indeed recycle, if only th recycling bins were easy to find.
Coke was also environmentally strategic about placement of the signs–their locations were chosen based on where pre-existing or new recycling bins would get maximum visibility and use.
The campaign is running in Central and Eastern Europe, and is also making a stop at Bulgarian music fest the Happy Energy Tour, which had more than 200,000 attendees last year. Results of the campaign so far show that 85% of cans uses have been collected, which the agency says is a big jump compared to last year.
The brand has been know to play with its famous ribbon to add more meaning to its messages. Coca-Cola earned a Cannes Grand Prix for its billboard that turned the graphic into a pair of grasping hands, while in a less successful move that angered some consumers, it used the swirl to bring together President Trump and Kim Jong-Un ahead of their summit last year.