2 Years in the Making, LinkedIn's Brand Refresh Aims to Make the Platform More Inviting – AdWeek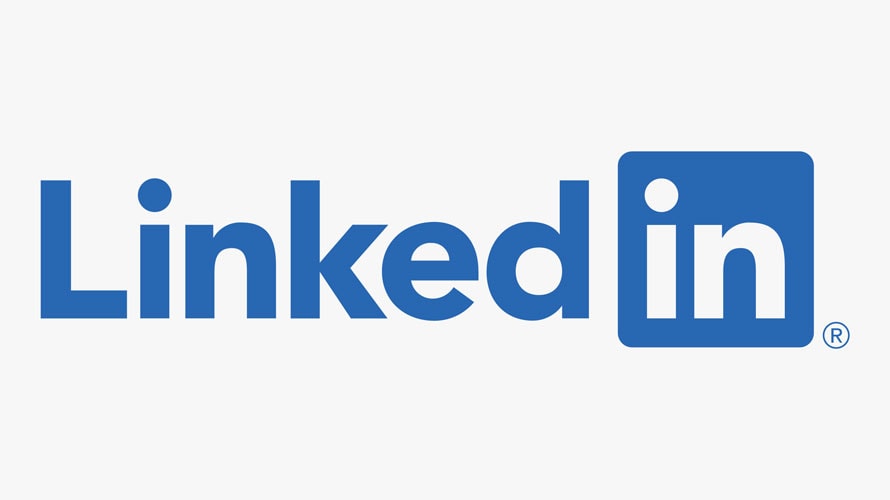 SOURCE:

David Cohen | AdWeek

Two years of planning went into today's introduction of a refreshed brand for LinkedIn, highlighted by changes to its logo, typography, colors and shapes.

However, members of the professional network won't notice the new look quite yet, as LinkedIn is using its new branding site to debut the changes, which were also implemented on the welcome page for people who aren't members or are signed out. The new elements will roll out incrementally across its platform.
The old and the new LinkedIn
The rebranding effort, internally code-named Project Otis, began two years ago, and vp of brand marketing and corporate communications Melissa Selcher believes it is working. She noted in a blog post on LinkedIn's branding site that BrandZ named LinkedIn as one of the 10 fastest-growing brands in the U.S. last month, and the professional network reached No. 37 on its global list.
"We really understand what our members and customers need from us," Selcher told Adweek. "They want us to be telling the stories and doing the things we're doing in the world. For 16 years, we've had the same vision and the same mission. They wanted us to tell that story in a more human, more consistent, more approachable way."
Project Otis was a co-owned initiative with LinkedIn's product and user-design teams and a companywide effort.
"This was not just a marketing exercise. I think a lot of brand evolutions fall short when it's just driven as a marketing or brand exercise," said Selcher. "What we were telling the world was really real, and not a façade. In this day and age, people can sniff out anything that is not real and authentic. We said internally that what we needed to do was turn LinkedIn inside-out. We didn't need to make anything up."
As for the new branding elements being introduced today, the company "chose a warmer color palette, designed a tone of voice that was conversational and professional and chose shapes that were organic and round," said LinkedIn executive creative director Kevin Frank.
The professional network's refreshed logo incorporates the new colors and shapes.
LinkedIn also designed a new custom typeface, called Community, which uses rounded letter forms, echoing the circles and rectangles in its new shapes.
The trademark LinkedIn blue is still featured, but the new color palette complements it, rather than highlighting it.
And the new system of shapes was inspired by the circles and rectangles that make up the letter I in the LinkedIn logo.
On the social media side, Selcher wrote in the blog post, "Our social handles now have a LinkedIn voice, engaging followers with thoughtful and timely conversations and links to interesting jobs and experiences. And it's working. Our members are sharing their stories, asking for and giving help, and after just one quarter, engagement rates have more than doubled across LinkedIn and Twitter."
Photography is a key part of LinkedIn's rebranding, as the professional network set out to develop a gallery of documentary-like images in the style of National Geographic, featuring real people in their real work environments. The resulting library contains thousands of images.
"There's nothing more powerful than a picture of a person," said Frank. "Stock photography all looks the same—happy smiling people in conference rooms, high-fiving in ways that don't feel natural. It's not that people don't experience moments of joy at work, but we really wanted to make sure we portrayed those moments authentically and showed moments of anxiety and stress and disappointment."
Ben Ingham, represented by Visual Artists in London
Ben Ingham, represented by Visual Artists in London
Ben Ingham, represented by Visual Artists in London
Ben Ingham, represented by Visual Artists in London
LinkedIn made its first foray into television ads with a spot during the Oscars in 2016, and its In It Together campaign—which debuted during another awards show, the 2018 Golden Globes—has been the backbone for Project Otis.
In It Together is an integrated marketing effort that encompasses digital display, paid social media, online video, outdoor/out-of-home (including on LinkedIn's offices across the U.S.), radio, podcasts, search-engine marketing and other partnerships. It started off with the mission of debunking the myth that LinkedIn was a place for only white-collar businesspeople by featuring real members from jobs in all sectors.
The campaign went global with another wave of television spots that debuted during the Emmy Awards last September.
Selcher said in the blog post that In It Together has been LinkedIn's strongest campaign to date in terms of brand perception, social media and downstream metrics, adding that, while the industry norm for campaigns is lifts in two or three of 15 brand attributes, In It Together drove significant gains in nine of them.
The most recent wave of the campaign is focused on raising awareness of the fact that there are 20 million jobs listed on the professional network.
Frank noted that there is more to the company's branding overhaul than In It Together.
"The brand is bigger than any one campaign or one set of guidelines," he said. "The brand is every interaction we have with the world."