Deliveroo Launches Helicopter Dining Experience in London – Metro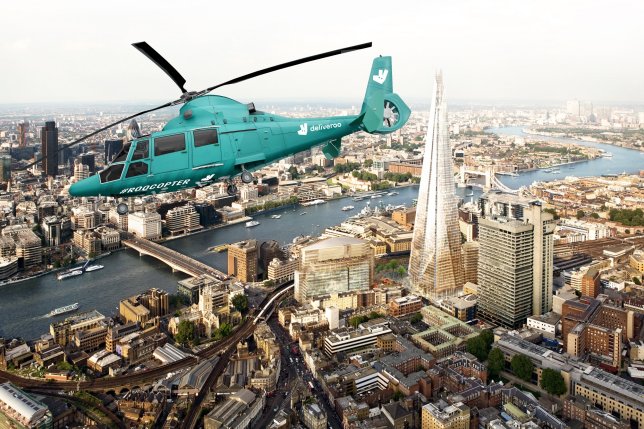 Ever fancied having dinner way up in the sky? And no, we're not talking aeroplane food. Deliveroo is offering a helicopter dining experience, 1,000ft up in the air.
The food delivery service is trialling the idea in London this August, and you'll be able to eat breakfast, lunch or dinner up in the helicopter. Customers will depart from Battersea heliport on RooCopter One, and your chosen food will be delivered to the spot – because no, Deliveroo riders can't fly.
The experience will last 20 minutes and you'll be flying above London taking in all the sites. Deliveroo is partnering with Charter-A helicopters to launch the experience, and they expect to take the idea global.