Gap to close all stores in UK and Ireland to focus on online shopping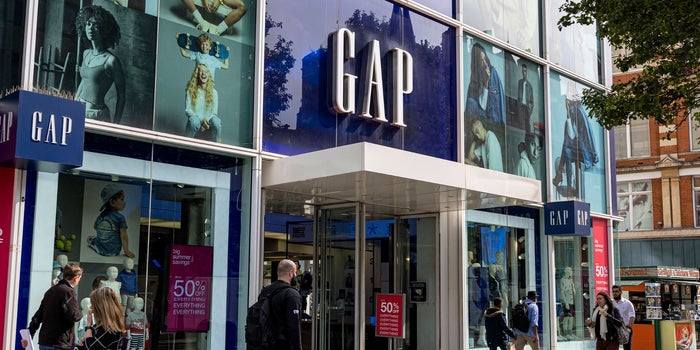 Gap will close all 81 of its stores in the United Kingdom and Ireland by the end of September and go fully online, CNN reports.
The American apparel retailer, which owns Old Navy and Banana Republic, said in a statement on Wednesday that the closures will affect all company-operated stores in the UK and Ireland, and will proceed in a phased manner from the end of August through the end of September.
Gap declined to comment on how many jobs will be lost. "We are thoughtfully moving through the consultation process with our European team, and we will provide support and transition assistance for our colleagues as we look to wind down stores," the company said.
Gap blamed "market dynamics" for the decision to close all stores. Like its rivals, the company has had to adapt to the shift to e-commerce accelerated by the coronavirus pandemic, which has stifled sales at brick-and-mortar retailers and contributed to the bankruptcy of established brands such as Brooks Brothers.
Gap will continue to run its e-commerce business in both countries. "In the United Kingdom and Europe, we are going to maintain our Gap online business," the company said. "The e-commerce business continues to grow and we want to meet our customers where they are shopping."
The e-commerce business continues to grow and we want to meet our customers where they are shopping.
Last October, Gap announced a three-year plan – the Power Plan 2023 – to close hundreds of stores in North America, about a third of its retail footprint.
As part of the Power Plan 2023, the retailer is also finding new, more cost-effective ways to maintain its presence and serve customers in Europe.
In France, the company is in negotiations with Hermione People and Brands, the retail branch of FIB Group, to take over Gap stores.
In Italy, the company is in discussions with a partner for the potential acquisition of Gap stores and will share more information when it is available.
Gap opened in London in 1987, marking its first expansion outside the United States. It has been present in Ireland since 2006.