Should brands have a voice on society's big issues? – Marketing Week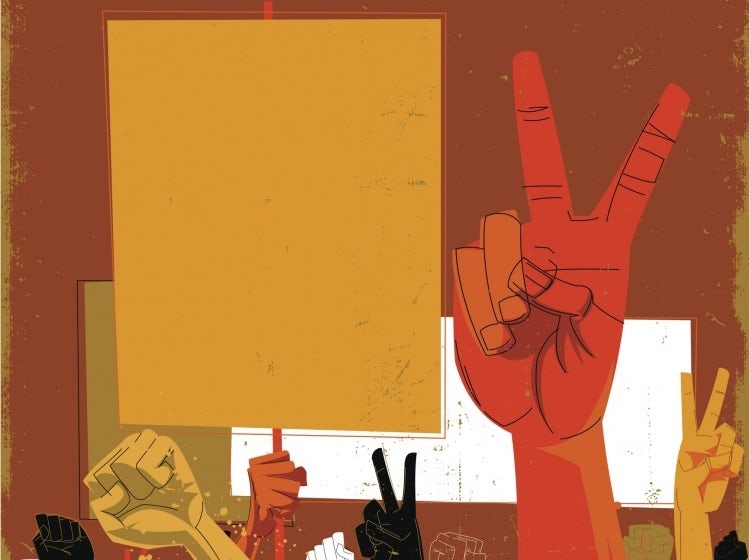 By YouGov via Marketing Week
Do consumers really want brands to take a stand when it comes to the defining issues of the day? More marketers than ever are making bold political moves in their communications based on the belief that they do, though the risk-averse approach of staying quiet still wins out for many others.
YouGov set out to explore this very issue in its latest whitepaper, 'The social voice of brands', and here's a taste of what it found.
READ MORE: Click here to download the report
Consumers have complex views on politically active brands
Most consumers in both the UK and US believe brands should be free to speak their minds, with, 52% of Britons and 61% of Americans agreeing with this sentiment. But asked if they actually should wade in on political matters, around six in 10 say no in both countries, while just under half say they like it when brands get involved.
Transparency is important for brands
While consumers may be ambivalent about brands speaking up on the big issues in society, they do believe it is important that companies have a clear and transparent view on them. Just under 60% of consumers in both the US and UK say this is somewhat or very important to them, suggesting brands take a risk by not making clear statements about their values.
Brits place more social responsibility on companies
One clear disparity in British and American views is in the level of expectation consumers place on brands. In the UK, more consumers expect brands to have a social conscience, with 54% saying they have a "responsibility" to society, compared with 41% in the US. Yet the top reason for consumers wanting companies to have a social view is because they want to trust those they interact with.
Nike customers are open to activism
Nike's controversial ad featuring NFL quarterback Colin Kaepernick, who began a protest movement against racial violence by kneeling during the US national anthem at games, divided opinion Stateside. However, 78% of Nike customers in the US like brands to take a stand, well above the national average of 68%, suggesting the campaign will have a beneficial commercial effect among Nike's target segments. Similar opportunities may exist for other brands too.
When and where consumers want brands to make their voices heard
The sectors where it's most important for brands to have a point of view
Which people think brands commenting on social issues is exploitative