Why Is American Express So Good At Branding? – Forbes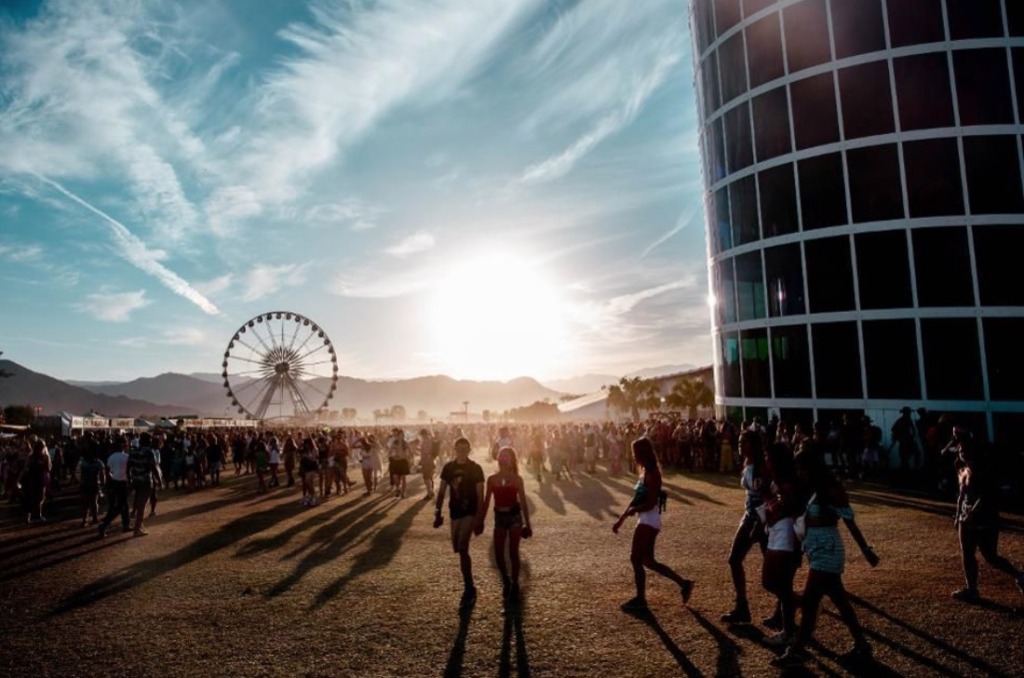 Though there are an abundance of brands that surround the two weekends of Coachella, as I just wrote in my Coachella piece calling the desert festival "The Super Bowl of Branding," the reality is most of those brands are not actually affiliated officially with the festival. They are there to take advantage of the more than hundred thousand fans on hand and the countless more influencers who come out just for the parties.
As Rich Lehrfeld, American Express Senior Vice President Global  Media And Experiential Marketing, points out, Goldenvoice has always been very particular about the brands they let on the Coachella grounds and hold all of those brands to a very high standard. If you look closely as you walk around the festival, those brands that make it onto the hallowed grounds of the Empire Polo Field are actually participating in the festival, and not just throwing a ton of money at the festival to get their name out there.
For Am Ex, that is a perfect relationship. "We love getting our brand out there and all that stuff, but unless we get the core of the experience and the value first the other stuff is not as powerful," Lehrfeld says, explaining their philosophy.
Am Ex has proven themselves to be one of the elite brands when it comes to marketing and experiences, whether it's with the NBA, AEG or artists such as Justin Timberlake and Ariana Grande. I spoke with Lehrfeld about Am Ex's approach to working with events and pop culture and how that will continue to expand.
Steve Baltin: How does Coachella weekend one differ from weekend two for American Express?
Rich Lehrfeld: From a marketer perspective, for us, we want to make sure the experience is perfect for our customers, we want to make sure it's incredible for fans. We're putting everything into place, making sure it's right, we're working the kinks out. The second week we've kind of figured it out hopefully. We've done extensive engagements with our customers, so it's an opportunity for us to really shine. I think the first weekend we do an incredible job. But the second weekend we're working into our stride. So, from a marketer perspective. it does help us really fully activate  incredibly well. But also the two weeks allows us to get even more scale for engagement for our customer base, which is why we're there, to provide value and experience for our customers. And the two weekends really allow us to do that.
Baltin: What distinguishes Coachella from other festivals American Express?
Lehrfeld: Last year we participated in Austin City Limits and Panorama, they're all great, incredible artists, customers love them. We only really go partner with festivals that our customers love and are at. But there is something magical about Coachella. Coachella really does an incredible job of engaging consumers. The way they build their experience is different than any other place. And it allows so many fans to come and engage and experience their passion for music. I think it's a great stage for artists to launch new music, to showcase who they are. And the guys at Goldenvoice and AEG, who are longtime partners of ours, do an incredible job of delivering service and experience. And it really aligns with what our brand is about, about that mantra of security and trust and service. You feel it when you're there, it's a special place.
Baltin: This is the fifth year of Am Ex being at Coachella. How has the relationship and your role changed as the festival grown?
Lehrfeld: For us it really always starts with the customer and what's going on in culture. You've seen that the world of festivals and the world of music has really changed. Festivals have been around for a very long time, but the increased engagement of fans with festivals has really taken off over the last six years. And Coachella, with that, has really rode that wave. So, for us, we look at what our customers are really passionate about and as the festivals have really increased across all genres, we've looked at that and said, "This is a place we need to be because that's what they want." For us, we are always looking at that demand whether that's in sports, food, lifestyle, travel, we're really trying to fill that. So from the festival perspective we saw that happening. That's why we've invested. From a Coachella perspective we've been partners with AEG for a long time. The thing about Goldenvoice is they have been a little more comfortable with brands being engaged and involved and done in the right way. We're really sensitive to the team at Goldenvoice to do any activation in the right way. It's not mass promotion that happens at the event. For us, they allow us to build experiences and benefits and really enhance the experience cause that's core to what we do. It's not about plastering your logo around, maybe in some other festivals you can do that. But Coachella's a pretty premier and pristine place. So there's not a ton of commercialization. For us, as they've been a little more comfortable with branding, specifically American Express because of  the way we activate, then we've built programs year in and year out for them.
Baltin: What is it that allows Am Ex to successfully work with pop culture partners, whether it's the NBA or Coachella?
Lehrfeld: I'll bring you back cause it's core to what our brand is about. Our brand is about trust, service, security. It's about having our customers' backs. If you've seen our campaign, it's like the powerful backing of American Express, "Don't live life, don't do business without it." It's core to who we are and that powerful backing is really a guide to how we think about experiential activation. It means, for us, showing up differently and doing experience-led innovation and how we actually operate. For music, we look at it in many ways. We always start with our customers and what they're passionate about. And music is a tremendous area that we know a broad base of our customers are passionate about. But we also think about the artists and the artist community and what do they need and how can we help them. So again, it's the backing of American Express is helping our customers and artists. And what becomes really perfect is when we can find the cross between the two. So for example, for 30 years we've been providing access and experience for our customers. Our presale program providing the hottest tickets to entertainment, we just went out with Jennifer Lopez and we're partnering with Webster Hall reopening or the Made In America festival, it's really finding opportunities to help them, the artist or the festival itself, sell access and experience and tickets that they need to passionate fans, which we know our customers are. But also, whether it's live experiences at festivals or working with artists like Ariana Grande or Justin Timberlake over the last couple of years, to whom we provided a platform to help them launch their album through listening parties, special experiences or the By Invitation Only [events]. We talk about dining or travel, those are all part of the events or experiences we do at Coachella or other places. But it starts with the customer.
Baltin: What do you look for in artists you work with? I'm going to guess it's artists with commercial appeal who are easy to work with and give back to fans.
Lehrfeld: I think you've written the strategy. That's really it. It starts with our customers and what they're passionate about, both at the highest level like Ariana Grande or Justin Timberlake, but also we've done lots of programs over the years with emerging artists and upcoming artists cause we also want to give a platform to the next generation. But you're right, it's artists that want to do interesting things to engage with customers or consumers in different ways, artists that want to deliver unique experiences. Like we did a virtual reality program with Justin Timberlake and he really came to us and said, "Listen, I'm looking for platforms that differentiate or are different to help me launch my latest album." So we came up with that virtual reality experience. He also wanted to bring his music to a select smaller group of people and talk to them about how he thought about the different tracks. So we built those listening parties. So it really is artists that are looking to do unique and interesting things cause that's what we're interested in.