How Will Branding Survive In A 'World Without Ads'? – AdExchanger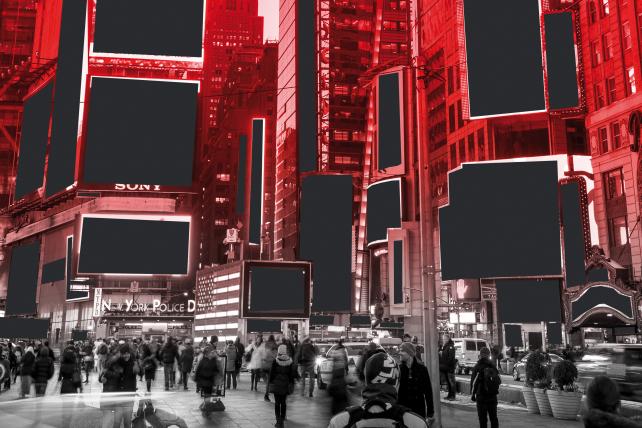 Written By: Gary Ellis (Co-Founder and COO of Remesh)
In recent months, Procter & Gamble chief brand officer Marc Pritchard has shared his prediction that we're evolving into a "world without ads."
Thanks to the rise of new technology, the environment and landscape in which brands connect with consumers is drastically changing. Pritchard predicted that brand engagement in these new environments will evolve as well, resulting in an ad-free world.
That might cause panic among people who work in advertising but sound blissful to everyone else. Realistically, is it achievable?
In the current landscape, we're increasingly experiencing ad-free environments. SiriusXM was arguably the pioneer of the ad-free, subscription-based model. Today, the rise of ad-free environments on streaming platforms and voice-enabled speakers, along with ad blocking tools and a move away from traditional broadcast media, suggest that a futureworld without ads is already here.
If we're indeed headed to an ad-free world, how will branding survive? It's a classic story of survival of the fittest – in this case, the survival of the most creative.
There are infinite possibilities for filling the void left by traditional advertising. Success will depend on translating traditional advertising insight into new engagement tactics. Advertisers will need to focus on how they can fit themselves organically into their customer's experience, rather than disrupting a customer's experience as is often associated with traditional advertising.
Consider what is central to the brand building experience, which ranges from embedding tech in products to targeted ads. Pritchard predicts an increased desire for personalization, an interest in learning about a brand's values and more brand experiences. This means a brand's ability to connect with people on a human level plays an even more critical role in this new engagement paradigm. An emotional function will serve as the main connector, and one that can come in many forms.
Take, for example, Oral-B's smart toothbrush or Olay's Skin Advisor. Both brands have sought alternative ways to engage with customers and turn a digital experience into a branded experience. This interaction is certainly a viable replacement for advertising.
Oral-B launched a mobile app that provides personalized recommendations to the product's users based on their habits. This personalized, targeted experience establishes helpful, recurring touchpoints with the user, building brand awareness and trust along the way, without a single ad served.
Olay created the Skin Advisor beauty application, which prompts users to take a selfie to get an accurate "skin age" estimate and receive a personalized skincare regimen. The application uses AI to deliver an interactive experience while also aligning with the needs of Olay's customers. Independent of ads, Olay gives what its customers want: care for their skin and the knowledge to determine which beauty products are most appropriate for their needs.
Other campaigns emphasize interactivity. Guinness sent reps into bars across the United Kingdom and gave patrons, after ordering a Guinness, a chance to win branded travel gear. Each night, one lucky player would win a trip via private jet to Dublin. "Guinness Class," as it was dubbed, generated thousands of touchpoints in an experience-driven way, effectively filling the void of ads.
Targeted advertising is about two things: relevant content and demonstrating comprehension of customer needs. It stems from the desire to be "helpful" – providing an audience with the information they need so that they can quickly and easily find what they are looking for. In an ad-free world, what were once targeting challenges can be avoided. This means not just focusing on personalization, but context.
What environments are consumers experiencing and what content would be helpful in that environment? Amazon relies on personalized advertising, including customized onsite content and tailored emails and offers. Nike offers an innovative SNKRS personalized shopping experience and targets consumers in different regions with geographic-specific content.
In all of these instances, branding persists sans any alliance on traditional advertising. Creative, nimble approaches to engagement are already trending and seem feasible ad replacements to Pritchard's prediction of an ad-free world. In a future world without ads, engagement is only limited to creative ideas and execution.