Budweiser Plays It Politically Safe With Super Bowl Ad Supporting 'Typical Americans' – AdAge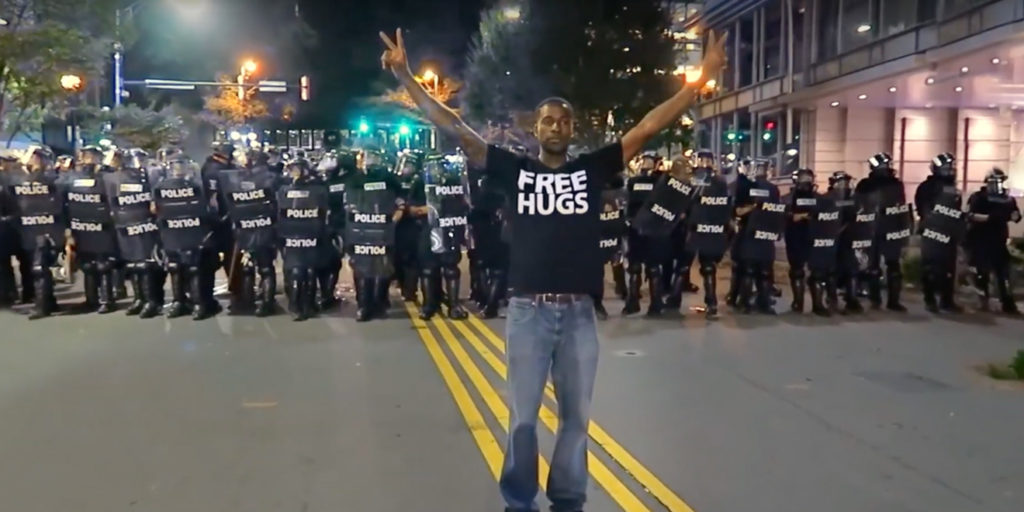 Scenes juxtapose negative stereotypes of Americans with images of people doing good. As the voiceover bemoans "typical Americans" who are always "showing off their strength," the ad shows a firefighter battling flames. "Look at him, touching other people's things," the ad continues, while showing a man pushing someone else's car out of the snow. Other scenes include a soldier's surprise homecoming ("showing up uninvited") and a man giving his shirt to a shirtless man in a subway car ("removing their clothes in public").
"The use of these commonly used stereotypes against America was a means to help remind us that this is something that we are in together," says Monica Rustgi, Budweiser's VP of marketing. "These are stereotypes that we all collectively share. We strategically used those to help everyone see themselves as being on the same team," and then "debunking those stereotypes and rising above."
The closest the ad gets to celebrities are scenes showing the U.S. women's soccer team and Washington Nationals celebrating championships with the brew.
We wanted to find the most powerful scenes, both small and epic, that really just showed the dynamic nature of what the American spirit is.
One scene features Ken Nwadike, founder of the so-called Free Hugs Project, hugging a police officer at a march in Charlotte, North Carolina in 2016 aimed at protesting an incident in which a police officer shot and killed Keith Lamont Scott, a 43-year-old black man.
Police-involved shootings have given rise to movement such as Black Lives Matter, as well as counter movements such as the pro-police Blue Lives Matter. Brands face increased pressure to take sides in such matters; the National Football League with its Super Bowl ad comes down on the side of criminal justice reform with spot about the 2015 police shooting of Corey Jones. But Bud's ad seems to be simply supporting the right of people to protest. The voiceover talks about Americans "yelling and being loud" and "thinking they can save the world."
Also used is footage from a pro-gun control march in 2018 in New York City called "March for our Lives," which was inspired by the spate of mass shootings in the U.S. But the scene gives no indication of why people are marching, with shots of protest signs taken from such a distance that they cannot be viewed.
Asked about the decision to use scenes that seem intent on avoiding controversy, Rustgi said: "We wanted to find the most powerful scenes, both small and epic, that really just showed the dynamic nature of what the American spirit is."
The ad also subtly plugs Budweiser's new label design which the brand says was inspired by packaging the lager used in the 1970s. But Bud is adding one description that it has never used before: It is replacing the phrase "world renowned" with "The Great American"—which is featured prominently in the spot in the final scene.
Bud's Clydesdales, normally a staple in its Super Bowl advertising, do not appear in the ad. Rustgi said the horses will be in the ground in Miami at the Super Bowl but this year the ad "was all about the people."