Mini Reminds Us That a Brand's Backstory Can be Just as Beautiful as the Product Itself – AdWeek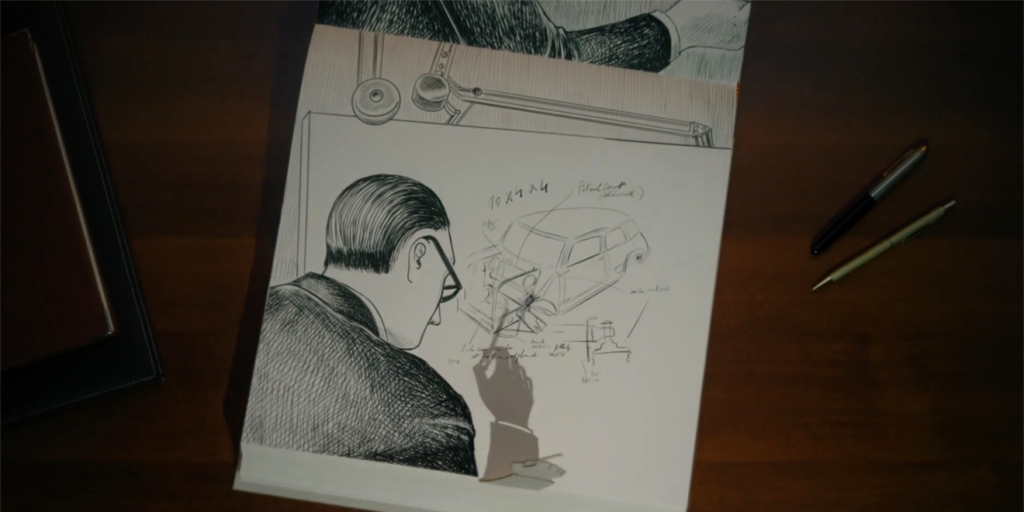 Every day we interact, both consciously and unconsciously, with dozens of different brands in varying, unremarkable ways. Rarely do we stop to seriously consider the lengthy, winding road that led to us brushing our teeth with a particular toothbrush, or brewing our preferred morning coffee. However, everything we consume comes with a story—one that is furnished with innovation, obstacles and mettle.
And while it would be impossible to carve out the time to listen to every single hard-fought tale behind the products we use daily, it doesn't hurt to remind ourselves that these things do not simply fall into our laps. They are the fruits of someone's boundless imagination, sharp intuition and heart. To wit, 60 years after its creation, Mini USA is telling the story of Alec Issigonis, the Englishman who envisioned the Mini, through a breathtaking new campaign.
Created in collaboration with advertising agency 360i, Italian artist Virgilio Villoresi and illustrator Virginia Mori, "The Inner Drive" tells the story of the vehicle's creation through the art of animation, illustration and even shadows.
"This is the story of how far passion can take you," the 70-second short begins as it zooms in on a handmade storybook. As we flip through the pages, already impressive illustrations are heightened—illuminated, even—by creative lighting and shadows that represent Issigonis' seed of an idea coming to life right before our eyes. Here we see the power of a dream fueled by perseverance, all because, as the short says, he "saw solutions where nobody else could."
The ad is a bit of diversion from some of the agency's past creative work for the brand, which was focused more on the surprising interior room of the diminutive powerhouse. It leans into a compelling backstory that the brand felt was worth telling again. "The Inner Circle" is less about the car itself and more about what happens when an idea is bolstered by audacity, by daring to think progressively.
"The Mini brand has always embraced a creative spirit through forward-thinking ideas since the inception of the first car in 1959," said Steve Ambeau, head of marketing and brand communications for Mini USA. 'The Inner Drive' campaign allows people to connect with the inspiration and drive required to bring revolutionary ideas to life.