Blockchain-based programmatic advertising test shows promising results for PepsiCo – CMO Australia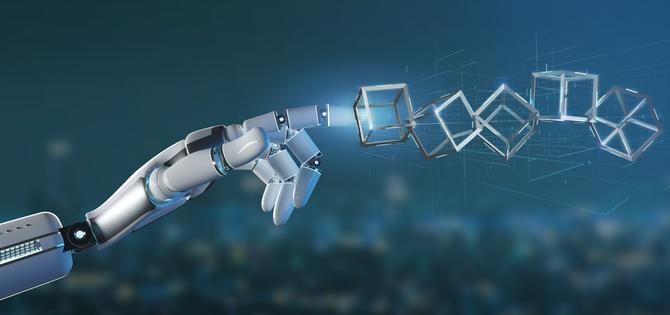 A blockchain-based test of programmatic advertising for PepsiCo has improved ad efficiency by 28 per cent as a result of using smart contracts.
Blockchain-backed advertising is being trialled through Project Proton, a Mindshare-driven alliance of blockchain programmatic ad tech, to improve buying efficiency, ensure brand safety and improve transparency by automating based on viewability verification methods.
The goal is to ensure advertisers only pay for ads served in environments deemed to be viewable, safe for the brand, and free of advertising fraud. In this case, the test ran in March this year and compared viewable impressions in two versions – one campaign using blockchain-backed smart contracts and the other without.
Farida Shakhshir, director of consumer engagement PepsiCo AMENA, said the company wanted to test the value add of blockchain in media.
"It is key that we stay abreast of new technologies, and continue to advance transparency, viewability, brand safety and buying efficiency. The results are encouraging, and we plan to run a few more campaigns under different conditions to verify more hypotheses and measure overall impact."
The impact on marketing budgets and performance brings great value to the advertiser.
Blockchain, a decentralised online database, uses a ledger of entries that are fixed, secure and validated by the network, rather than a single authority. And it is this process which delivers the transparency and trust in the programmatic advertising, typically an ad environment relying on multiple platforms and intermediaries.
Programmatic advertising, which automates buying, selling and placing advertising, can be fraught with inefficiencies and risks from intermediaries, ad fraud from malicious bots and wasted advertising dollars. The Project Proton group set about exploring how to improve the system by developing verification methods for viewability so that advertisers only pay for ad impressions deemed viewable, brand-safe and free from ad fraud.
Commenting on the potential of blockchain-based smart contracts for programmatic advertising, Gowthaman Ragothaman, global lead for blockchain GroupM, which includes MindShare, said: "The impact on marketing budgets and performance brings great value to the advertiser."
The next phase in the project will be to include payments to publishers and other metrics built into the smart contracts.
The Project Proton group, formed by MindShare in 2017 to evaluate how Zilliqa's blockchain protocol can tackle challenges in the digital advertising industry, includes Zilliqa Research, Rubicon Project, MediaMath and Integral Ad Science (IAS).