Marmite Spreads The Banter With Response To Vegemite Sledge – 10 Daily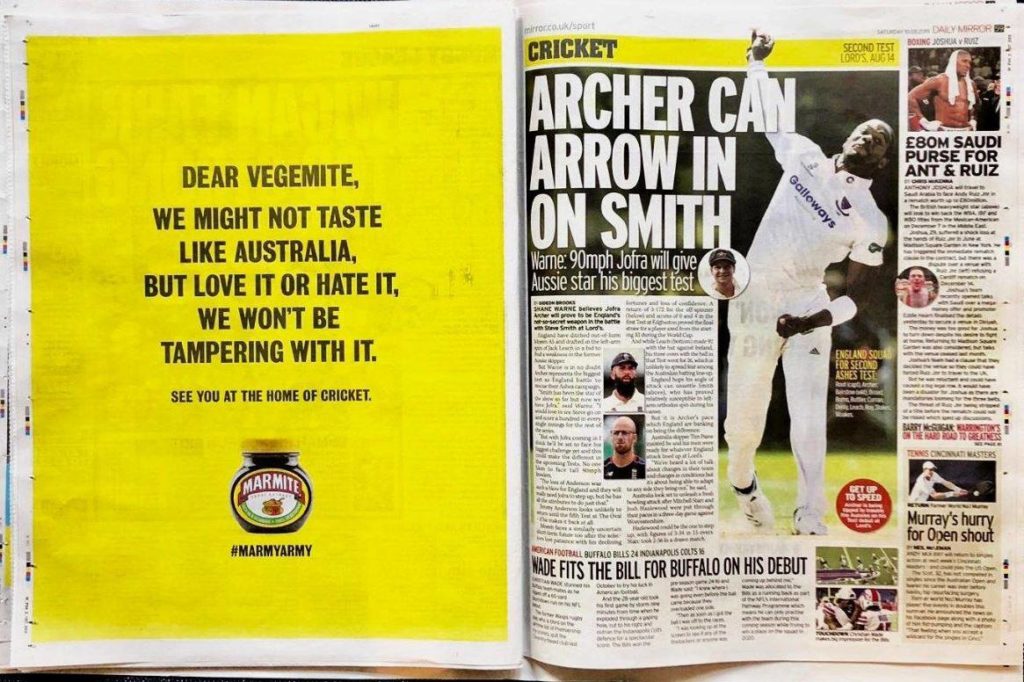 The Australian cricket team is feeling pretty good about its chances of keeping the Ashes, after a 251 thumping of the English last week at Edgbaston.
The U.K. brand Marmite, has taken the loss personally, deploying the 'Marmy Army' to cricket grounds around the country during the Ashes.
Its aim is to "bowl over" Aussies with Marmite, claiming it is superior to Vegemite.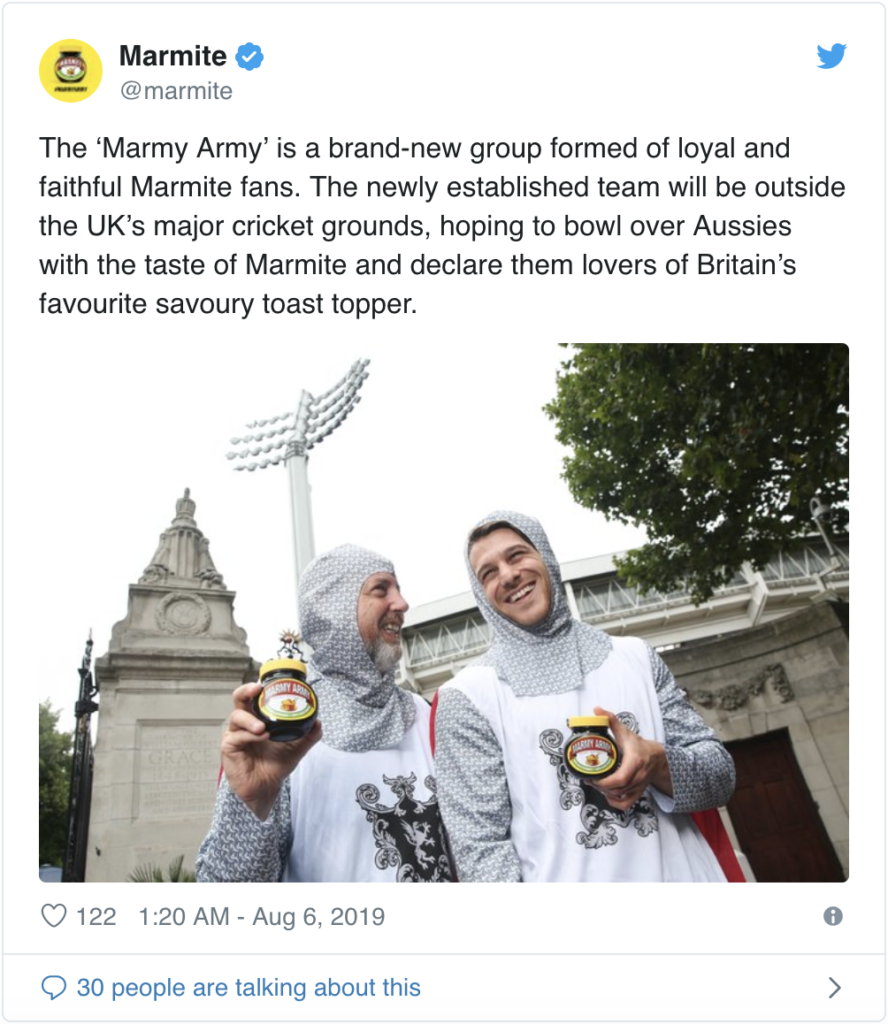 But Australia's national spread was not having that, taking out a full-page ad in the U.K.'s Daily Mirror to sledge its competitor, and back the Australian team at the same time.
READ MORE: Vegemite burns Poms in brutal Ashes sledge
"G'day," the ad began in ALL CAPS.
"News has reached Down Under that free jars of Marmite are being handed out at the Ashes to prove it tastes better than our Vegemite. Are you guys Barmy? Of course the refined English palate will prefer yours.
"You see, Vegemite is a far stronger taste, made of resilience and fortitude with a dash of cunning and guile. Vegemite tastes like back-to-back tons on your return test. Vegemite tastes like a come-from-behind victory by 251 runs.
"You lot won't like the taste of Vegemite. Because Vegemite tastes like Australia.
"Catch ya at Lord's," the ad in the Daily Mirror concludes.
But Marmite has fired back in Saturday's edition of the Daily Mirror, right where it hurts for Australian cricket fans.
"Dear Vegemite," the ad starts, again in ALL CAPS.
"We might not taste like Australia, but love it or hate it, we won't be tampering with it.
"See you at the Home of Cricket."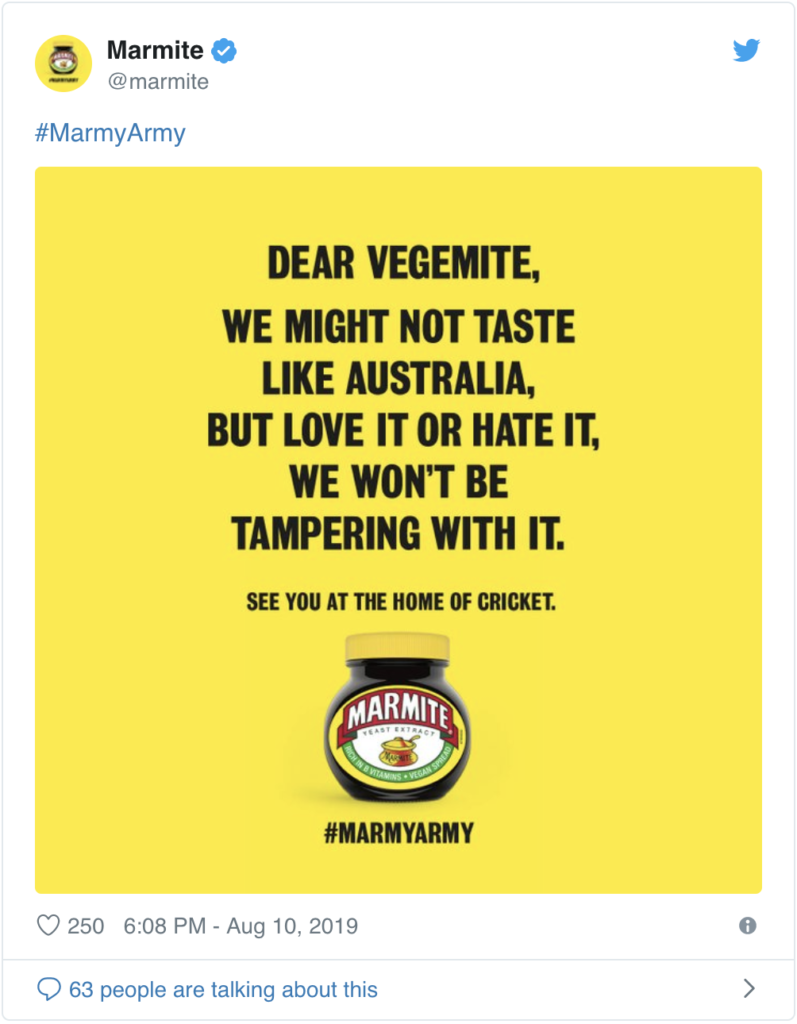 Yep. Marmite went there, reminding Australia of its darkest day in the sport with a reference to sanderpaper-gate.
Australia and England will continue their battle for the best savoury spread (and the Ashes) on Wednesday, in the Second Test at Lord's Cricket Ground.