Hertz Hungary Wins Superbrands Award, Again! – XpatLoop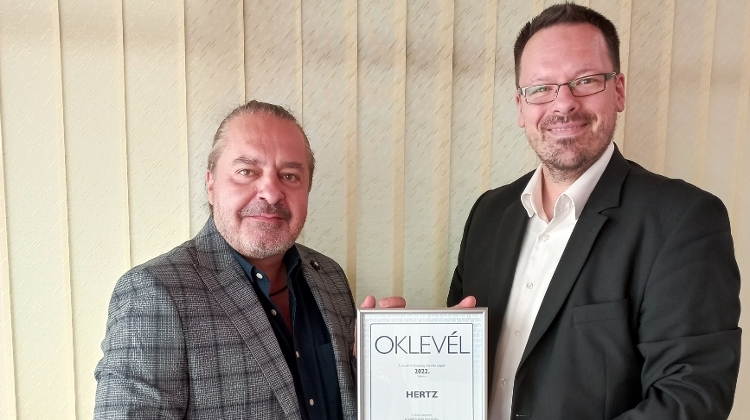 Congratulations are due to Hertz Car Rental for winning the Superbrands Award again in 2022. György Kövesdi, the representative of United Publishers Hungary Kft. presented the award in person and handed it over to Csaba Hruda at the Hertz Car Rental's headquarters in Vecsés.
Hertz would like to take this opportunity to thank all our partners and customers for the continued trust that has led them again to win this prestigious award.
The most important aspect for Hertz Hungary is that their customers always receive the best quality service, as they believe that the satisfied customer will be the returning customer.
Following a multi-stage pre-screening process, the award is decided each year by a committee of 21 independent marketing and business professionals. With this decision they certify the success and credibility of the Hertz Hungary brand to date.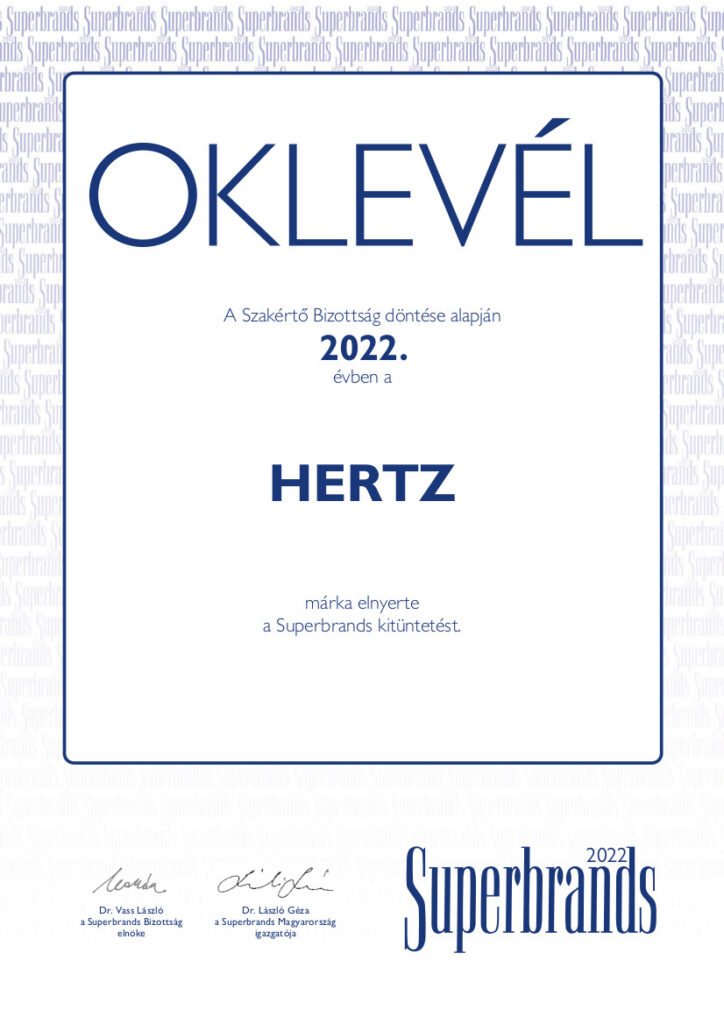 This article was originally published on XpatLoop. You can view the original article here.