bTV Is The Favorite Bulgarian Brand In The "Television and Radio" Category of Superbrands – bTV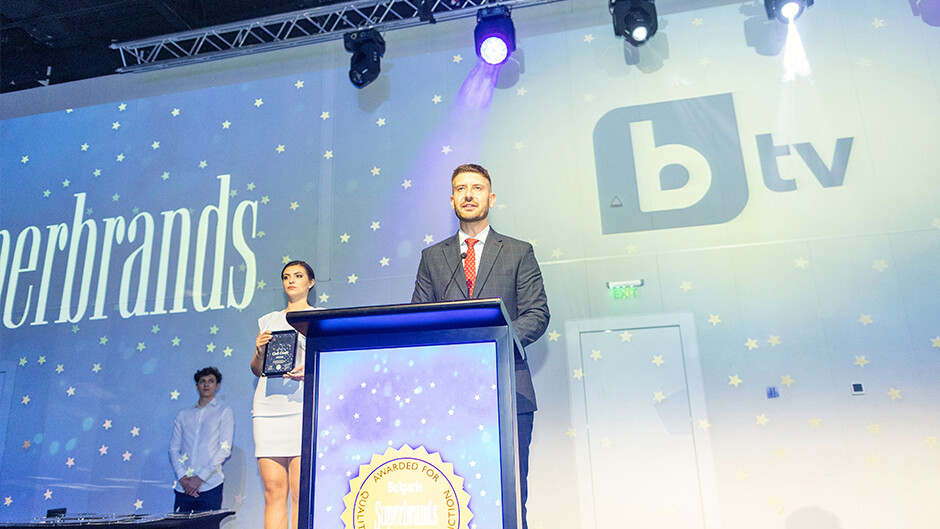 SOURCE:
bTV
bTV again ranks among the strongest Bulgarian consumer brands and was chosen as the favorite brand in the "Television and Radio" category of the prestigious Superbrands. For the eighth time, the international organization Superbrands honored the leading brands in business and among consumers, as a result of an independent study of the consumer segment of the Bulgarian market. Projects positioned in 27 categories took part in the competition.
"For 22 years bTV has been developing some of the most popular brands in the field of media. Projects and campaigns we are proud of. But it is not the quantity that distinguishes us, but the constant pursuit of better quality and a strong connection with the audience. Shared values, trust and emotions are the solid foundation that makes bTV not just a brand, but a Superbrand. An indisputable achievement, but also a responsibility to all our customers, partners and of course to the employees of bTV Media Group, without whom this success would not have been possible," said Gospodin Yovchev, Chief Operating Officer of bTV Media Group upon receiving the award.
Shared values, trust and emotions are the solid foundation that makes bTV not just a brand, but a Superbrand.
The method of selecting and evaluating brands is universal for all countries participating in the Superbrands program. The selective process is carried out by confidential voting of the members of the independent expert jury – the Board of Superbrands Bulgaria, and by national voting of Internet users. This allows the expert opinion to be considered in parallel with the opinion of consumers. Superbrands' partner in conducting the national internet consumer voting is the leading Institute for Market Research GfK Bulgaria.
Superbrands is a brand that has built an excellent reputation in its sector and offers significant material and emotional advantages over competitors. These benefits, consciously or unconsciously, are recognized by consumers and they want to have them.
This article was originally published on bTV. You can view the original article here.