How Honda shifted its content strategy from 'attention-grabbing' to storytelling – Marketing Week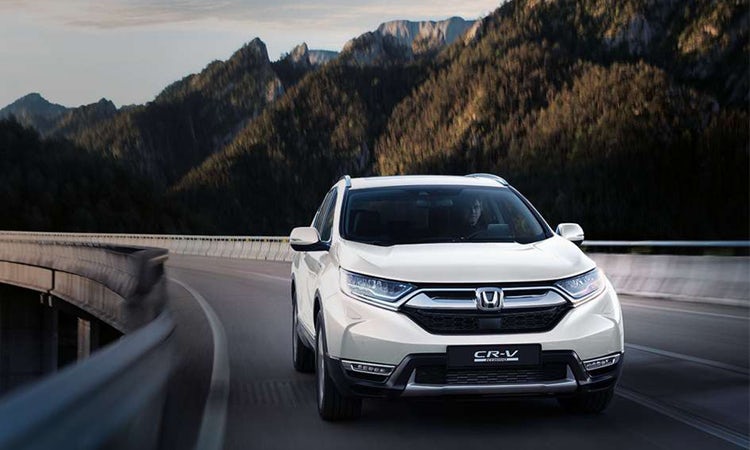 Honda has evolved from the "short-form, attention-grabbing marketing of old" to longer format, storytelling and advertorial content in a bid to bring its brand to life for consumers.
"We made a business decision 16 months ago to build a whole content hub where we could host all the content we were creating," explained Nick Bennett, digital content and social media section manager at Honda UK, speaking today (10 October) at the Festival of Marketing.
We want to bring those stories to life in a way that the consumers using our products today, and the ones we want to reach tomorrow, can better understand who we are as a brand.
"We want to bring those stories to life in a way that the consumers using our products today, and the ones we want to reach tomorrow, can better understand who we are as a brand."
Known as Honda Engine Room, the content hub uses a platform called Shorthand to build stories in real-time that can be viewed on desktop and mobile. Over the past year, Honda has published 140 articles on the hub, or roughly two a week across the company's different product groups.
For the prototype Honda E electric car, which will arrive next year, the team used software to create a 3D asset that could be copied and pasted onto the content hub. This content has generated dwell times in excess of four minutes.
"We know people are interacting with the content, understanding the product in real detail and the bounce rates are phenomenal," said Bennett.
At the same time, Honda conducted a deep dive into the audiences for each of its car models.
We have to be bold to exist.
Based on this analysis, the team forged PR partnerships and sponsorship tie-ups with the likes of Virgin Radio, WhatCar, AutoCar and Classic FM. Across the board this activity has generated an uplift in spontaneous awareness of the Honda brand and products, as well as greater affinity and an increased likelihood of consumers interacting with the brand.
Pursuing what it calls an "advocacy approach", Honda partnered with WhatCar to invite Honda enthusiasts to try out its CR-V Hybrid. Some 63% of those who took part in the day described Honda as a leader in hybrid and 50% went on to visit the brand's website, search for 'Honda CR-V' or make a booking with a dealer. All of the participants had a more positive opinion of the brand.
Buoyed by the success of this earlier work, Honda is now putting more paid spend behind its PR partnerships and seeing paid media as more of a PR channel in general. Crucially, the brand is choosing to drive people engaging with its paid media to Engine Room content, rather than its website.
"That is quite brave and people would be quite surprised that we are not driving people to our platform. But actually we are putting that control back in the customers' hands and that's what all of our research has shown they want," explained Louise Furneaux, marketing communication section manager Honda UK.
For the Honda E product, Furneaux has developed an ecosystem that maps out all the possible customer journeys, touchpoints and content across Honda's owned, earned and paid channels. Bennett argues that it is crucial to take a "blended approach" to paid, owned and earned channels that can be leveraged to create a comprehensive marketing strategy. This applies to social media in particular.
You have to be constantly evolving the work you're doing and challenging yourself for the better, because if you keep just doing what you once did you will end up going backwards.
"We know organic social media is becoming a very tough space. Facebook, Twitter, Instagram – whereas it used to be pay to play, it's now pay to exist," he stated.
"We have to be bold to exist. We had some fantastic stats 18 months ago that we were getting x amount of click-throughs and engagement, but you can't rest on your laurels. You have to be constantly evolving the work you're doing and challenging yourself for the better, because if you keep just doing what you once did you will end up going backwards."