Five Simple Steps To Demonstrate The Full Value Of Marketing – Forbes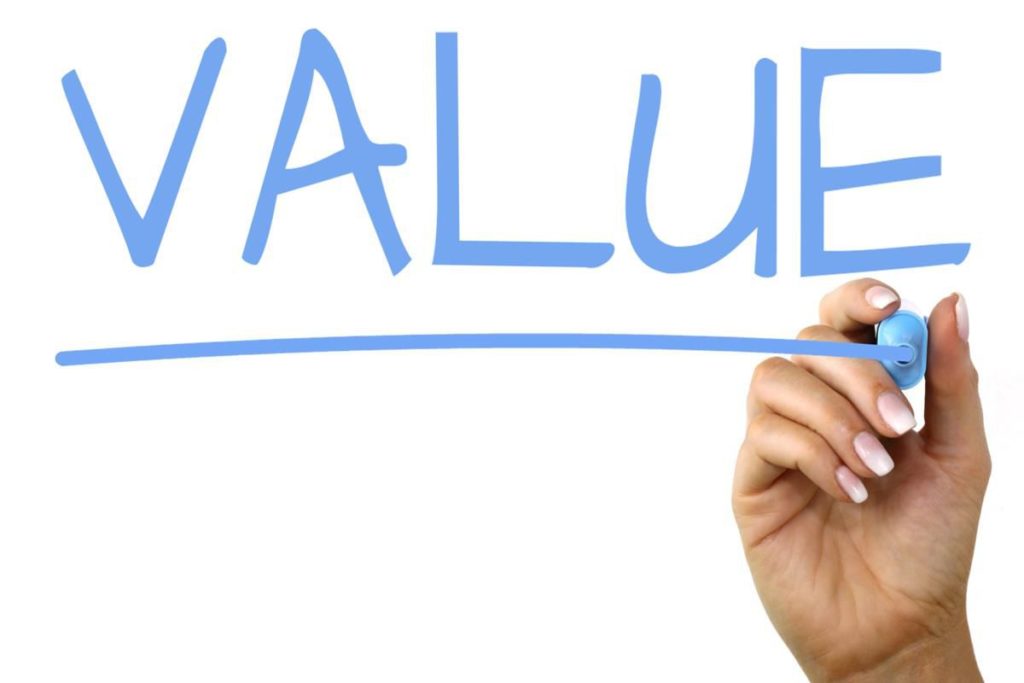 I have two daughters under the age of ten, and I am trying to instill in them an appreciation for and understanding of the value of money. Every week our girls get an allowance, and we discuss where and how they want to use their money. We have often been pleasantly surprised at some of their spending choices.
In B2B organizations, leaders may be surprised at all the ways marketing contributes to the business, as marketing may not be fully communicating its value. The notion of marketing accountability is not something new — these roles have always been accountable for the size of the marketing database, the number of people who attend an event, the click-through rate on an email campaign and, ultimately, pipeline contribution. What has changed is the level of accountability, the importance of the things we are accountable for and to whom we are accountable. Some may argue that this is a positive change, but many CMOs still find it challenging to demonstrate where marketing adds value to the business. Our 2019 Global CMO Study showed that marketing's contribution to the business is one of the top five areas that will influence the marketing strategy over the next two years.
Today, more than ever before, marketing leaders have access to a plethora of data. They have been using that data to develop better dashboards and conduct before-and-after analysis to show how their efforts impact the business. And yet the struggle to communicate marketing's value persists. Although we can't give up on these efforts, one thing is clear: They are not enough. As one of the CMOs I was speaking with put it: "There are people who understand what we do and there are also stakeholders who don't know or don't even believe what we do."
To deal once and for all with the sceptics and the non-believers, CMOs must go beyond dashboards, using a different approach to show clearly and holistically how marketing creates value for the business. This year, SiriusDecisions developed and launched our new B2B Marketing Value Model, which helps CMOs to do exactly that (see my earlier blog post "Not Just Leads and Pipeline: How to Show the Full Value of Marketing." Since then, I have been partnering with clients to operationalize the B2B Marketing Value Model in their organizations using these five simple steps:
Identify all the audiences — internal and external — that marketing impacts. Starting with that view provides a powerful perspective that anchors value-related discussions, especially as the role of marketing expands across a wider number of audiences as go-to-market strategies and business models continue to evolve.
Start populating the two layers of the model, identifying what marketing does that delivers value to these different audiences and how that work delivers value to the business. Once we put these components in place, we are ready to start using the model.
Map the current state. Identify the areas where internal stakeholders perceive value is delivered by marketing today.
Map the future state. Introduce what's possible by highlighting all the areas in the model where marketing delivers value, although stakeholders don't necessarily understand this. Prioritize focus areas to expand discussions. Marketing leaders can't win all battles at once.
Build the operational capability and bring data-driven examples that allow marketing leaders to articulate marketing's value in the areas selected in step two.
SiriusDecisions Command Center® data shows that high-performing marketing organizations are 64% more likely to say they have a measurement-driven culture. That's a big shift for many organizations, as this goes beyond measurement and reporting. As the role of marketing expands, marketing leaders need to demonstrate how they are accountable for all of the ways marketing adds value for the organization.
Here is my advice for marketing leaders: Pause to think about what you have achieved with your teams and where you want to make an impact in 2020 and beyond. Then step back from your day-to-day activities and take stock of all the audiences the marketing function serves and the value you deliver to them. Use that perspective to navigate your future discussions about marketing value. As my kids surprised me with some of their choices, you may find that your peers, leadership team or board are surprised by all the ways marketing impacts the business.