The Biggest Growth Marketing Trend of 2020: Radically Inclusive Advertising – ReadWrite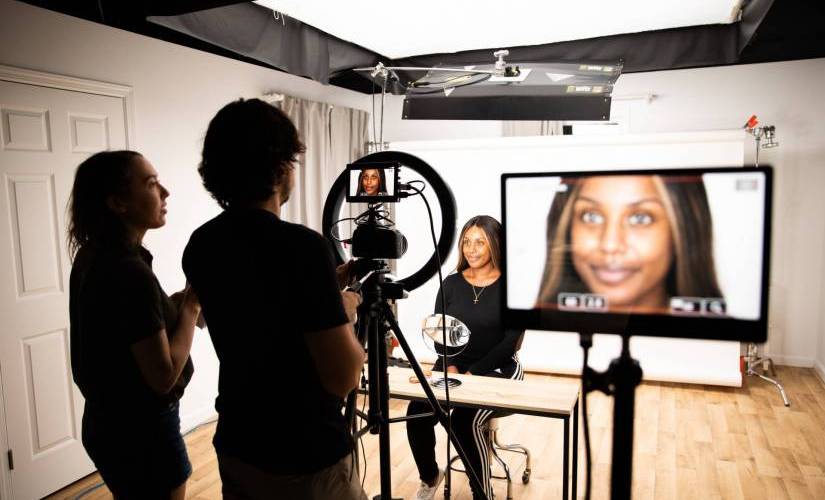 It's ironic, but brands — even the smallest advertisers — often make the mistake of believing they need a rigid personality, a monolithic look, and a singular voice. Rigidy reinforces the idea that there's one mythical, perfect customer for these brands. That hinders their advertising and growth potential.
In reality, if they all became more diverse in their branding, they could unlock the power of performance video advertising as an avenue for sizeable — and relevant — growth.
In the context of algorithmically selected news feeds, skippable content, and social media ads, people decide whether to watch and when brands can't remain internally focused. They have to study their current and potential customer base and diversify their look and feel beyond their brand assumptions. Otherwise, they'll lose market share to competitors who do.
Customer Perception Dictates Market Share
Over the past several years, I've watched and helped established companies selling consumer goods scale. I've watched startups take market share away from competitors — even some of the biggest brands on the market. A great example of a failing brand is Victoria's Secret, whose market share has plummeted to just over 20%. Cowen analysts attributed the fall to industry startups that stopped selling an aspirational ideal of sexy, focusing on inclusivity. These brands focused on the things customers cared about, like comfort and fit.
I'm a vice president of creative at pay-per-performance video lab Tubescience. If you've spent more than an hour on your Facebook news feed, you've seen our work. Our tailored videos for our partner companies account for about one out of every 20 on Facebook in North America. We've helped:
Community-based clothing company BetaBrand to increase its return on ad spend nearly threefold at 2.86 times.
A bra startup in growing its year-over-year spend more than 25%.
A shaving kit company in reducing its cost per new subscribers by more than 20%, enabling it to grow spend and re-energize its online advertising.
Their success was partly predicated by something they had in common: They stopped believing customers would recognize their intrinsic value. They started using people in ads who represented what their customers looked like. They used language their customers did, not phrases underscoring what the brand wanted to say about the product. Advertisements that look like a set of product features — aesthetically pleasing, but meaningless — sell buzzwords and aspirational ideals of consumption and life, but they don't touch consumers.
An Advertiser's Case for Radical Inclusivity 
When I say brand language doesn't work, I'm saying there's been a shift in traditional marketing, specifically in advertising. This stems from a moratorium on the type of ads you see in between commercial breaks at the Super Bowl.
In the past, and in mass media market spend cases, advertising was aspirational. It had to be. People would see a commercial during their favorite Thursday-night TV show. By necessity, brands have to associate it with emotion to get consumers to complete a purchase at the mall on Saturday afternoon.
Think about the incredibly entertaining Doritos ad at last year's Super Bowl. Chance The Rapper eats "a Flaming Hot Nacho" and then is instantly transported to a dream-like sequence in an airplane hangar, where he performs with (of course!) the Backstreet Boys.
No one talks about how the chip is satisfying or tasty. The ad doesn't reference how it's unique in any way. What the ad accomplishes — in more than a minute of non-skippable content — is a memorable "hot" scene about a commodity product: a nacho. It's intended to be a funny, fantasy that's meant to get consumers talking — and perhaps remember that chip the next time they go shopping. No one goes online and clicks to purchase a bag of chips at that moment, and that's the difference.
Advertising with Attribution
Today, at least over social media, which accounts for tens of billions of dollars in advertising revenue annually, people buy things, point-in-time, with a click. They passively see ads that — if they aren't engaging — they can easily skip. When an ad does lead to a purchase, customers receive information from the sources (people who are, or appear to be, peers). That information resonates and helps them see the benefit of a product or service.
Take Betabrand. Over the past year, the San Francisco startup (which sells "dress pant yoga pants"), with Tubescience's help, has cast a diverse group of actors in more than 1,300 Facebook video ads. On social media, the company was able to lower its customer acquisition cost by nearly 20 percent. This lets the brand scale its spending to record amounts on Facebook.
The difference between the TV and performance advertising approaches is that one costs millions of dollars and is mostly measured in brand awareness. The other costs far less and results in direct sales that can be measured quantitatively.
At Tubescience, we've seized on this idea. Our most successful ads speak to the audiences our partner brands sell to, and we've forced our clients to realize that inclusivity in advertising isn't a nice-to-have for the branding team. It's a core part of its growth marketing strategy. Brand language has no use in performance marketing. To scale at speed, you have become customer-centric and inclusive.