Why 'human experience' should be the conversation marketers are having – CMO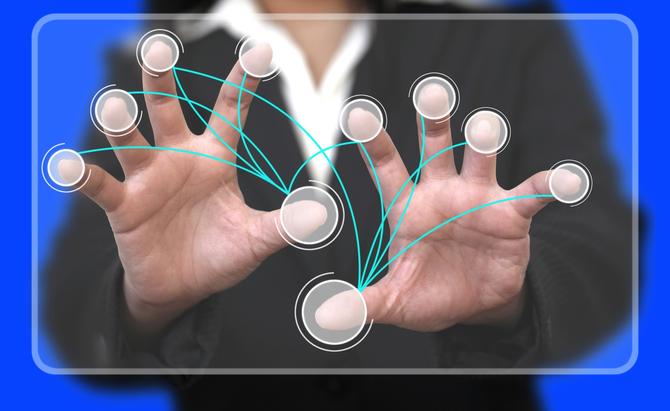 Riverbed marketing chief says the technology company is chasing its focus to digital performance in order to better improve customer interactions.
Aiming for bigger and better digital experiences could well be a double-edged sword for marketers and in fact lead to poorer experiences for customers, Riverbed's CMO says.
The enterprise software vendor's chief marketing officer, Subbu Iyer, told CMO he's keen to bring the discussion back to the human part of doing business and in particular, end user experience (UX)management.
Riverbed's broke into the IT vendor landscape by pioneering a solution that speeds the performance of apps over long distances. Fifteen years later, the company still leads the market, but has undergone a major reinvention in order to better address the needs of customers in the digital age. For Iyer, human experience is at the heart of this, not only for its customers, but its customers' customers.
The B2B company now offers services to plan, build and optimise IT projects for clients. Alongside this, it's been embarking on a marketing plan to transform perceptions of the company from a hardware-focused business, to one that is more focused on digital performance and next-generation networking solutions.
These changes saw Riverbed last year shake-up the solutions it provides to market, the segments it goes after, and led to a rebrand and change of logo reflecting its new direction.
"The rationale behind the repositioning and rebranding of the company last year to a digital performance company was to create that broad value we did not offer to the marketplace," Iyer said. "We were founded around application acceleration, or WAN optimisation, and I felt the brand affinity was tied to WAN optimisation – it is still to some extent as the brand repositioning takes effect."
While staying true to its beginnings, Iyer said Riverbed must now cater to organisations using more digital technology for customer engagement and help them measure and deliver on digital performance. To facilitate this, the company has made four recent acquisitions, including Aternity, an end-user experience (UX) technology.
Because, as Iyer pointed out, business is no longer about B2B versus B2C, but about direct to consumer (D2C).
"Everyone wants to attract, retain and engage customers on an ongoing basis," he continued. "Brand affinity does play a big part in this, regardless. Before a business customer even talks to a vendor, they already know a lot, which is very similar to B2C anyway. It's all very translatable patterns."
In advance of rebranding, Riverbed undertook interviews internally, as well as with its channel community, on what was working and what needed to be fixed. Iyer used a small agency to facilitate this.
"It took a while for us to land on digital performance as our new focus, but the strong feedback was really how performance is part of the Riverbed DNA anyway. But performance today is not just about speed," Iyer explained. "It's about identifying new customers and being agile enough to seize new opportunities. It's about getting new products to market faster to take the competition by surprise. It's about helping employees and customers be more productive. And it's about any number of other business metrics companies depend on to be successful.
"We are seeing a lot of traction in the market where UX, CX and employee experience [EX] are becoming huge parts of what businesses are striving to deliver as a differentiator."
To illustrate how Riverbed fits this picture, Iyer explained Aternity is a technology that sits on the end point of a device in retailer's kiosk, continuously monitoring and measuring user experience.
"When a customer is using a banking application for online banking, it is vital that bank meets the UX expectation. Because if it doesn't the brand of the bank is compromised," he said.
With this simple change in focus, Riverbed's business grew 23 per cent last year.
"End-user experience management' is a now an emerging category, and we put it under an umbrella of digital experience management, so we are on a mission create a category around this," Iyer said. "We see this as a multi-billion dollar opportunity for us. We are excited about how customers are receiving it as well."
Using this focus on UX and performance, Riverbed is also looking to help customers monitor amortisation of digital assets, resulting in fewer needing to be replaced. "It's UX as an IT use case," Iyer said.
"It also monitors the UX of employees, because now good businesses know the employee experience, equals the customer experience, equals the brand experience."
Yet even as industries become more digital, it's the humans that often take care of any problems. "If there is a digital system there and it doesn't function, unless you monitor the UX being delivered, you will have no clue how many customers you are losing," Iyer claimed.
"Customers are asking for more digital experiences, but it's double edged sword, because as businesses deploy these, they need to be monitored continuously for good UX. Otherwise it can end badly."
The culmination of user, customer and employee experience has led to Riverbed's new marketing campaign, launched this week. The creative focuses on the human experience, with theme 'advancing the human experience in the digital world'.
"We feel it's time to bring the discussion back to focus on the human at the end of this," Iyer said. "Technology should help the human, not the other way around. We are asking, how is Riverbed helping to enhance the human experience?"
The new campaign is cross-channel, with the first incarnation digital, multimedia via direct buys and programmatic. It aims to amplify the brand to the business decision makers and stakeholders. Iyer said the campaign takes advantage of Riverbed's intent data, predictive insights and ability to target customers through the buyer journey.
"The Riverbed of today is very different to the company of even three years ago. And this reflects that fact that a lot of our users are also different, even if they are the same customers in the same organisations," Iyer added. "We aim to build engagement with these stakeholders and build understanding."